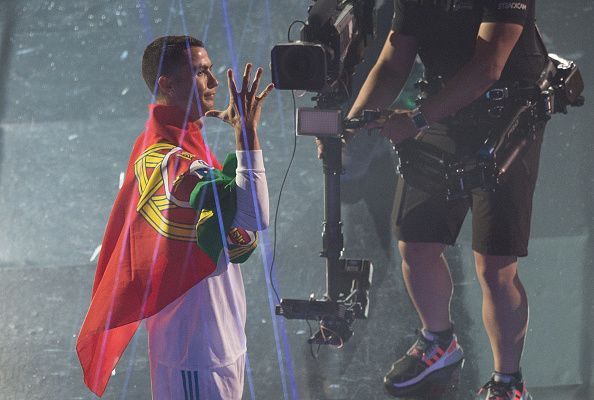 What's the story?
Months after his famous move to Italian giants Juventus, Portuguese ace Cristiano Ronaldo has finally revealed why he left Real Madrid this summer in an interview with France Football.
In case you didn't know…
After nine years at the Bernabeu, Ronaldo left the Los Blancos side in a surprising €100m transfer to Serie A side Juventus this summer.
While the Portuguese did not confirm his reasons for leaving the club, Real Madrid had released a statement saying the transfer was "at the will and the request of the player".
The statement also saw the club thanking Ronaldo for his services: "Real Madrid would like to express its gratitude to a player who has proved to be the best in the world and who has made this one of the most brilliant times in the history of our club."
"Beyond the titles he won during these nine years at the club Cristiano Ronaldo has also been an example of dedication, work, responsibility, talent and constant improvement."
The heart of the matter
The five-time Ballon d'Or winner has now revealed the reasons for his departure from Real Madrid in an interview with France Football.
Ronaldo revealed that it was the fact that he felt Real president Florentino Pérez had only used him as a means to an end and that this made him think of leaving the club. The Portuguese ace said, "He only ever looked at me as a business relationship. I know it. What he told me never came from the heart."
"I felt it inside the club, especially from the president, that they no longer considered me the same way that they did in the start," he said. "In the first four or five years there, I had the feeling of being 'Cristiano Ronaldo'. Less afterwards. The president looked at me through eyes that didn't want to say the same thing, as if I was no longer indispensable to them, if you know what I mean."
He added, "That's what made me think about leaving. Sometimes I'd look at the news, where they were saying I was asking to leave. There was a bit of that, but the truth is that I always had the impression that the president would not hold me back.
"If it had all been about money, I'd have moved to China, where I would have earned five times as much than here [at Juventus] or at Real. I did not come to Juve for the money. I earned the same in Madrid, if not more. The difference is that, at Juve, they really wanted me. They told me that and made it clear. They showed me that."
What's next?
Despite his slow start at Juventus, Ronaldo is now thriving in the Serie A, bagging seven goals and one assist so far this campaign.