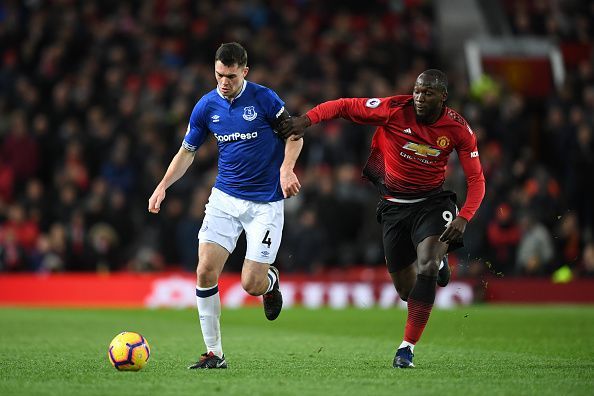 All the latest Manchester United news in one place!
#1 Manchester United interested in Lyon starlet
According to reports from the Mirror, Manchester United have shown an interest in signing Lyon's highly-rated youngster Tanguy Ndombele.
The 21-year-old has attracted a lot of interest from Premier League clubs like Manchester City, Chelsea, Tottenham and Arsenal. Ndombele, who operates as a box-to-box midfielder, will reportedly cost over £55 million.
---
#2 Mourinho shows confidence in Lukaku
Romelu Lukaku was benched after going scoreless for 8 games in a row as Manchester United hosted his former club Everton, eventually winning the game 2-1. After Pogba and Martial had hit the back of the net, the Belgian did come on for the last 25 minutes, failing to overcome his nightmares in front of goal yet again.
However, Jose Mourinho has been supportive of Lukaku's struggles. He admitted his satisfaction over Lukaku's game against Everton as he said:
"I think when he scores one goal, life will change for him."
"At the moment, I think he's under that pressure that normally the strikers put on themselves, plus the press obviously. So it's not an easy life for strikers when they don't score goals. I think he's feeling a little bit of that, but he came into the game with good movement." 
"Romelu showed good attitude, he wasn't losing the ball, his first touch was better, he was much more composed, so he will be better. I have no doubts that soon he will start scoring goals."
---
#3 Jose Mourinho singles out United's problems
Following a much-needed 2-1 win over Everton at Old Trafford, Jose Mourinho believes that his side is still having troubles solving problems in defence and attack.
Commenting on the situation he said:
"We are playing OK. We are not as rock solid as I would like, we don't have that killer instinct I would like. Some teams they have three chances and score three goals. Some teams without the ball, can resist and keep a clean sheet all the time."
"But for us at this moment it is almost impossible to keep a clean sheet even with the phenomenal goalkeeper we have. And to score goals is really difficult for us — you can see that inthis moment. In the last nine matches between Lukaku and Rashford they have scored one goal if I am not wrong."