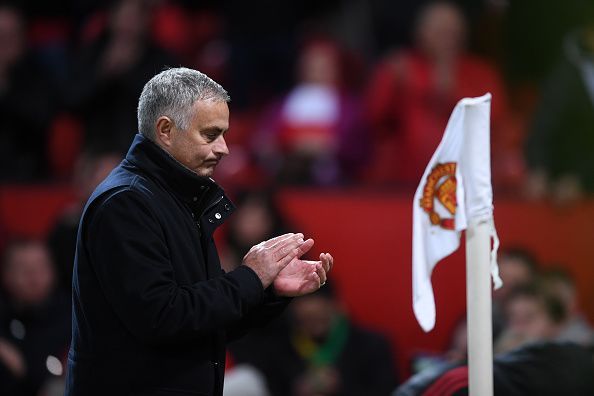 What's the story?
Manchester United's forward Anthony Martial received rare praise from Jose Mourinho following Manchester United's hard fought victory over Everton where the Frenchman was the centre of attention.
Mourinho's criticism of the Frenchman in the past resulted in a turbulent relationship between the pair but the ship seems to have steadied boosting the hopes of a new contract.
In case you didn't know…
The war of words between Mourinho and Martial existed since the time of the pre-season itself with the Frenchman missing crucial practice sessions due to personal reasons culminating in Jose Mourinho questioning his commitment and desire.
In a tweet which exclaimed "family always comes first", Martial was clearly hitting back at Jose and signalling the fact that he had other priorities to take care of too.
As Manchester United signed Alexis Sanchez last season in January, Martial's game time was cut short and he was repeatedly left on the bench with a limited role to play, provoking strong rumours of him leaving in the summer for Juventus and that move did not unfold.
However in the recent weeks, the attacker's game-time has risen and he finds himself to be in a promising form.
The heart of the matter
Anthony Martial is one of the eleven Manchester United players whose contract expires in 2019 and Manchester United cannot afford to let go of a rising sensation such as him. Tumultuous relationship with Jose Mourinho did spark rumours of him leaving but after the victory at Everton,
Jose said
" At the moment, he is playing very well ( Martial ). Even if he doesn't score, to create what he is creating, it is a solid performance for the team."
" He is understanding things he did not before. His performance without the goal would be a good performance."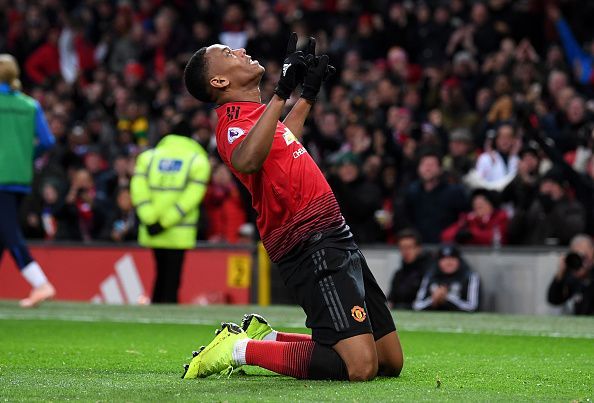 What's next?
The Frenchman's and the fans have a love affair and his interaction with them at the Stamford Bridge last week proved it. As things are getting better now with the manager, Manchester United and their fans can be hopeful of him signing a new five-year contract.