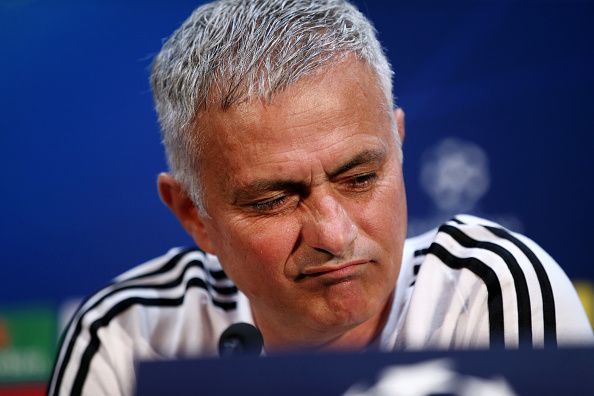 What's the rumor?
Jose Mourinho's Manchester United have reportedly been asked to cough up Barcelona defender Jordi Alba's hefty £113m release clause if they are to sign the defender, according to Sport.
In case you didn't know…
Alba's contract expires in 2020 and the Catalan giants are yet to offer their full-back a new contract.
Amid the stalling of contract talks, United boss Mourinho has been showing great interest in the defender and the prospect of having him at Old Trafford to strengthen his defensive line.
Besides Manchester United, Italian giants Juventus are also keen on the Spaniard's signature and are keeping tabs on his current situation.
The heart of the matter
The Red Devils have now been told that they can have the left-back at Old Trafford only if they pay his £113m release clause.
According to a report in Sport, Barcelona's attitude to Alba's potential move is: "Let them come and pay the clause [if they want him]."
The Spaniard apparently also wants a new deal as he believes that his performances on the pitch are not in line with his current contract.
The 29-year-old left-back has been in impressive form this season, scoring twice and bagging five assists in thirteen appearances for the Catalan side. He also provided an assist to first of the five goals scored in Barcelona's El Clasico victory over Real Madrid.
Rumor rating/probability: 6/10/
Despite interest from the two football powerhouses, it is unlikely that Barcelona will give up one of their key players, especially one who has been in top form this season.
Video
What's next?
Barcelona are in a good place following the Clasico victory, having climbed up to the top of the La Liga table with 21 points while Real Madrid sit at ninth place with 14 points.