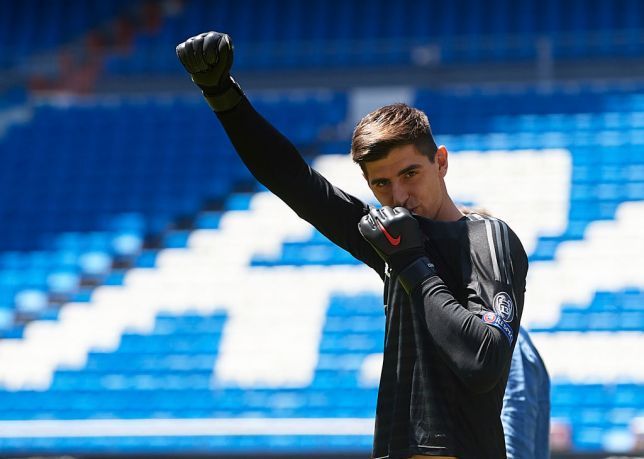 "Hazard's Real Madrid interest highlights the hypocrisy of Chelsea fans"
Let us rewind to early August. Thibaut Courtois was due to report on the Chelsea training grounds on 6th August 2018, Monday. Courtois was coming off a great World Cup performance which resulted in him winning the Golden Glove award.
Being heavily linked with Spanish giants Real Madrid, and Chelsea in no mood to sell their player, Courtois decided to go one step further in an attempt to force an exit. He didn't turn up for training on the due date and gave an ultimatum to the Chelsea officials that he isn't willing to stay.
With only two days left for the closure of transfer window, Chelsea found themselves in a tough spot to get a replacement. A player who isn't willing to stay isn't any good for the club, so while they could have forced him to stay until the contract, it was a waste of personnel and wage. Chelsea refused an offer from Madrid earlier, and it was understood: they had a great player at disposal and they didn't want to let him go.
Courtois's conduct was in a sense, unsportsmanlike. He didn't communicate with his coach or the board, and requested for a transfer. Neither did he make his intentions clear prior to skipping training. This attitude doesn't suit a player. Courtois had his reasons for leaving, and ultimately it is his choice on where he has to play, but the way he approached the situation wasn't the best.
Chelsea fans didn't hold back in calling Courtois a snake and a traitor for turning on them. It is explainable as well. Not only them, had it been any other fans, they would also have reacted in a similar way. Fans expect the players to be committed to the club and the approach of Courtois certainly questioned his commitment.
Chelsea had to bid for Kepa Arrizabalaga for guarding their net as a last minute replacement for Courtois. They also had to pay a hefty fee for acquiring his services, and importantly, they had to do it on deadline day unprecedentedly.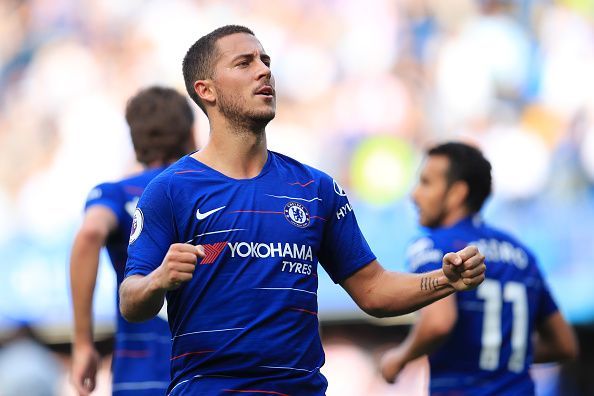 Fast forward two months, the new season is off and running. Chelsea is still undefeated this season and they are being led brilliantly by Maurizio Sarri. Eden Hazard has been the player in a hot run of form and is displaying individual brilliance game after game.
Whether it was against Liverpool in the Carabao Cup or in the Premier League, Hazard has showcased his brilliant talent like never before. He is currently the MVP in the Chelsea squad.
While the Chelsea fans are hailing Eden Hazard as their hero, Hazard recently admitted in an interview his desire to move to Real Madrid as well. Still, Chelsea has stood behind their star man. This attitude of the fans has been labelled hypocritical by many.
Why exactly are the fans called hypocritical? There is no reason to believe so. Although Hazard has admitted his desire to move to a new club, he is still committed to performing at Chelsea and he is doing so. As of now, Hazard's approach is not a problem and Chelsea fans backing him, while still being critical of Courtois, is not a hypocritical attitude.
If Hazard chooses to move in the way that Courtois did, and still the fans continue to back him, then maybe it would be hypocritical. Many star players have played for Chelsea and also left the club. It is not like the fans treat each and every player that leaves the club as a snake.
For now, Hazard is a Chelsea player whom the fans love.
Neither Hazard nor Courtois should be bashed for their desires to join Madrid. Neither should the fans be slammed for their different attitude towards players when it is clear that there is a reason behind it.
Courtois had his reasons to leave Chelsea but his approach wasn't positive, and Hazard wants to play at a place where he can win the Ballon d'Or.