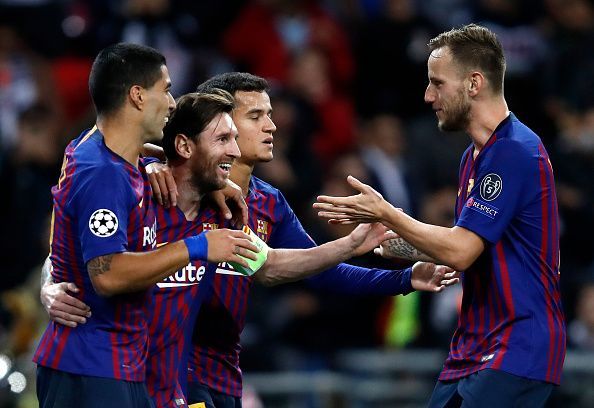 Champions League nights never disappoint, do they? It was again a cracker of a game between Tottenham and the Spanish giants Barcelona, who came out big and hit home against the London side.
It was an unconvincing night for the Lilywhites, as they were thrashed to a 4-2 defeat at Wembley. One can claim that their key players were sidelined for the match, as the likes of Dele Alli, Christian Eriksen and Vertonghen were sitting in the stands as Messi and co commenced trouncing the home side.
However, Spurs were able to generate sparks of a comeback as they scored 2 goals in between the 4 scored by Barca, but the visitors were much more confident and reliable in their defence.
Tottenham looked clueless on how to defend Messi, and that is where they lost the match. Their game was all about injuring and mistiming tackles on Messi, and as a result, it was Messi who ruled Wembley that night; 2 goals for the Barcelona superstar.
It seemed to be a one-sided game, though Spurs did try to give Barca a tough visit. Yet, the Blaugrana outperformed them, despite having not won a single game in their last 3 fixtures in La Liga.
Well, there are certain crystal clear reasons why Tottenham lost to Barcelona and let's get straight into it.
---
#3 Effective forward movements from Suarez and Coutinho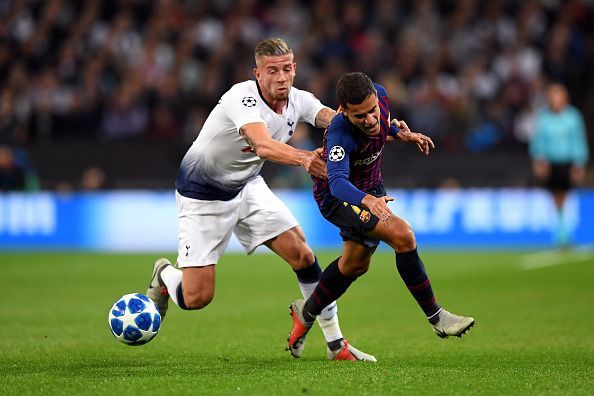 It was the vital dummies by Suarez and scintillating runs by their marquee signing Coutinho who ran the show last evening. Suarez is one of the most selfless footballers I have ever seen.
Being a striker, he neither competes for taking penalties nor freekicks against Messi, probably out of love and respect for him. In fact, he even dummies clear-cut chances he could score only for Messi.
On the other hand, Coutinho has used his pace effectively, dodging the offside traps and making perfect runs into the box for Messi to spot. He sometimes, replicates what Jordi Alba does, running behind the fullback on the left wing, and Messi never tends to miss his man.
#2 Lack of creativity for Spurs in the midfield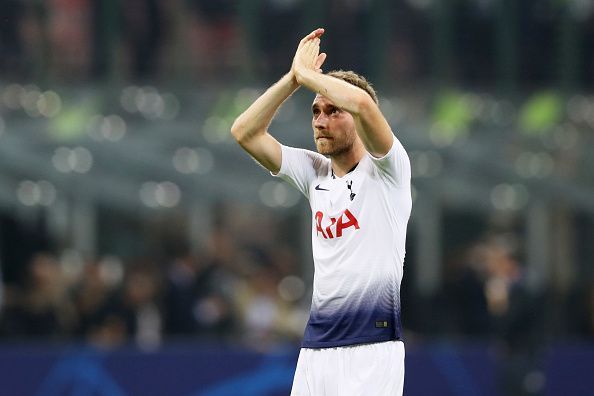 It was clear that Tottenham Hotspurs clearly missed their midfield maestro Christian Eriksen, as there is a different charm altogether in the team when he plays.
His creativity always comes handy for the Lilywhites, as his through balls and passes often lead to beautiful goals.
But without him, Spurs look clueless on how to create, and their only option was air balls from Trippier and through passes from Wanyama, which was pretty easy for Barcelona to defend.
Son and Lucas Moura did show some intent to create and score, but they were not a match to the likes of Semedo and Jordi Alba respectively, who are probably as quick as them, if not more.
The only thrilling moment for the London fans was Harry Kane's goal, and that's it, though I hope they must have enjoyed Messi's supremacy too, which brings me to my next point.
#1 Leo Messi's brilliance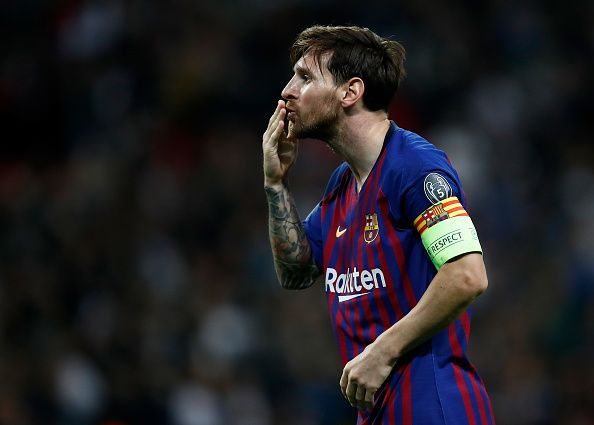 From going winless in 3 back-to-back La Liga games, it was Messi who pulled Barcelona back into the competitive football world. His abilities and talents never seem to deteriorate, and he is only getting better and better with time.
The first goal scored at Wembley yesterday was by Coutinho, but once again, the creator was none other than Leo Messi.
His dribbles and vision are incomparable, with his runs into the box being as effective as ever.
How can a player be so accurate and alert on the pitch, even when he is surrounded by atleast two men every moment? Well, there he is, doing what he does best.