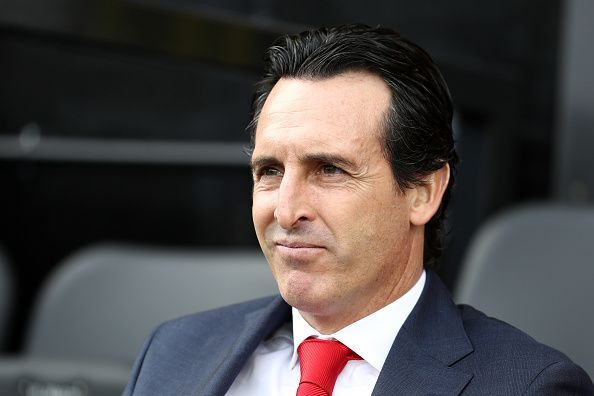 Arsenal have enjoyed a bright start to life under Unai Emery, but next summer could see the new manager suffer a mass exodus of experienced and indispensable talent, not for the lack of trying to keep the squad together.
The Gunners have expiring contracts for a number of their players and little has been done to cement their future at the Emirates. They also have some unhappy players who may be considering a change of scenery after many years of service.
Emery will be left with a decision on who to sign as a replacement in January or June. Here are four Arsenal players who could leave next summer as a result.
#4 Petr Cech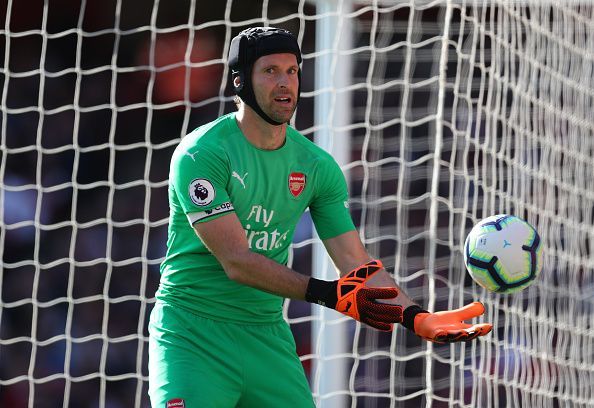 Despite being Arsenal's first-choice goalkeeper this season, Petr Cech's time at the Emirates could be coming to an end. The former Chelsea stopper is out of contract in the summer and may not be offered a renewal given his advancing age and the face Emery has Bernd Leno waiting in the wings to succeed him.
Arsenal also have the likes of David Ospina to return from his loan spell at Napoli and Emi Martinez to provide back-up, so Cech's eventual departure from the club wouldn't be too harmful. He's nevertheless been a fantastic servant, making 124 appearances in three years but all good things have to come to an end.
Cech will likely see the season out as the first-choice for Emery, but Leno's signing in the summer was clearly to replace the soon-to-be-37-year-old man, be that this season or next. Arsenal don't trust Martinez or Ospina to step up and claim the No.1 jersey anytime soon, but Leno's debut season as an apprentice should stand him in good stead for the full-time job in 2019/20.
#3 Laurent Koscielny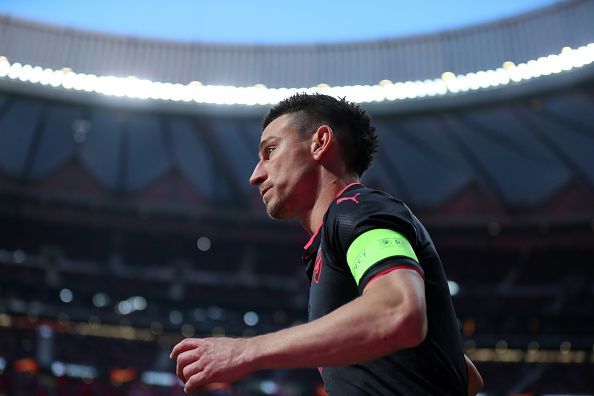 Currently sidelined with an achilles injury that could keep him out of action for another month, Laurent Koscielny could leave Arsenal at the end of the season. He's made 324 appearances in all competitions but has injury problems that threaten to cut his career short.
The centre-back, who joined from Lorient back in 2010, nearly left the club over the summer when offers from Ligue 1 and the Chinese Super League came his way. If he doesn't believe he'll command a starting place at Arsenal upon his eventual return, an exit from Arsenal might be on the cards. He won't be short of offers.
Koscielny has been injured for five months and might only be eased back this season as Emery won't want to exacerbate his achilles problem. And with the French international's contract expiring next summer, all signs point towards him exiting, as Arsenal aren't close to putting pen to paper on an extension.
#2 Aaron Ramsey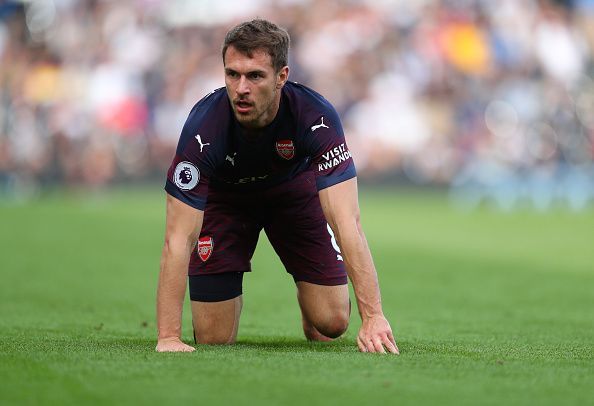 Aaron Ramsey's future appears to be in the hands of Arsenal, with the midfielder revealing a contract extension was almost agreed before the Gunners took the deal off the table. They're yet to follow up with another offer which means one of their most influential players could be leaving for nothing come May 2019.
Ramsey looks on his way out of the Emirates when the season comes to a close, having made 340 appearances in all competitions since his move from Cardiff City in 2018. He would undoubtedly improve any side in the Premier League and won't be short of offers next summer.
Nevertheless, his exit will disappoint many as he's been a standout performer in recent years as Arsenal have struggled. Ramsey will be a difficult player to replace, especially without any extra money that would normally come in from his sale.
#1 Mesut Ozil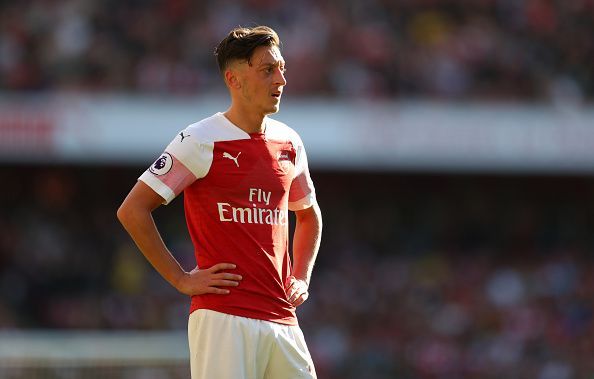 Mesut Ozil only signed a new deal with Arsenal in February 2018, but things haven't been going too well on and off the pitch which could lead to him seeking greener pastures elsewhere. Ozil's international career is over and there have been rumours of a rift with Emery floating around for two months.
The German playmaker's often unexplained absences also raise the possibility that he might not be entirely happy at Arsenal. He was heavily linked with a move to Manchester United in 2017 and was believed to be open to the switch before he doubled his money at Arsenal in the form of a new contract.
Clubs could have some difficulty signing Ozil, however. Arsenal would have to accept a bid close to what they paid (£42.4m) in 2013 and Ozil would want his £350k-a-week wages matched. He has three years remaining on his deal with the Gunners, so they wouldn't be in any rush to sell.