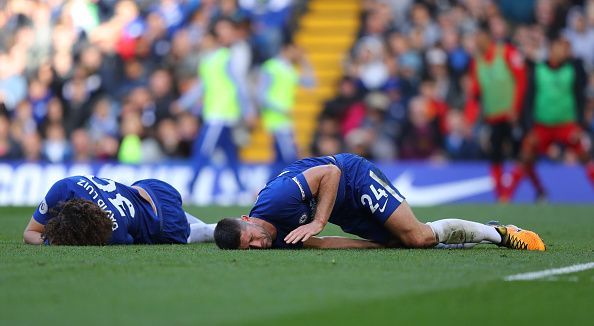 "Offence wins you games and defence wins you titles". it is a common saying in football and it is very much true. A solid defence is a trademark for any club which has won trophies, even if the club plays attacking football.
For a club like Chelsea who have a winning mentality and winning means everything to the club regardless of the style of play or the manager. Having a strong defence has been very common for Chelsea in recent seasons.
In their title-winning campaign in 2014 they had the best league defence conceding only 32 goals. While in their 2017 title-winning campaign they just conceded 33 goals. But this season their defence was not even half good as it was last season. And this is the situation after they have been given protection by the ever-present Ngolo Kante.
Gary Cahill often cracked under pressure and was inconsistent, while Christensen showed promise but he was burned out by fatigue. David Luiz remained sidelined for the majority of the campaign. Rudiger was poor at the start of the season and it took him some time to settle at Stamford Bridge. The only bright star of Chelsea's defence was Azpilicuetta.
It is very much clear that Chelsea need new defensive reinforcements and these players could just be perfect for them:
---
#4 Jamaal Lascelles (Newcastle)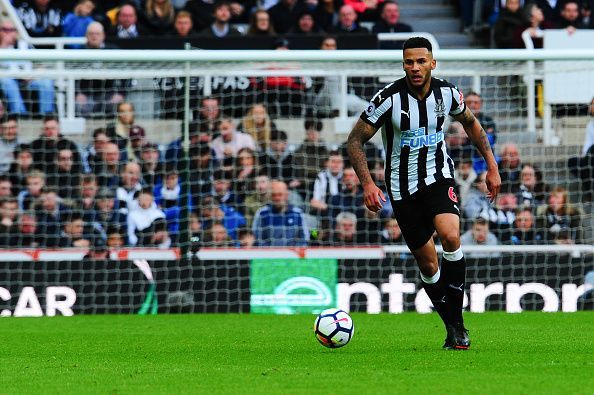 The English defender was a solid rock at the back for Newcastle as they escaped relegation this season. The 24-year-old also wore captain's armband for The Magpies and he was also a leader on the pitch for them.
Many have compared him with Chelsea's legend John Terry due to inspirational leadership skills and manager Rafa Benitez heavily relied on his captain to help them survive in the Premier League.
According to reports, he is a huge target for the Blues as they look to rejuvenate their backline this season. Chelsea have been keeping tabs on him since 2016 and it seems they are ready to make a move for him. Also, since the departure of John Terry Chelsea have lacked a leader in their team and he could just be the answer to that.
With David Luiz and Cahill both in their 30's Lascelles seems to be a good addition to the squad. Also, Chelsea really don't have any big name English players in their squad and he should help them fulfill their homegrown quota as well.
The Blues are likely to face competition from local London rivals Spurs for the Newcastle star. The Magpies are said to be demanding somewhere around £45 million for their captain.
#3 Kalidou Koulibaly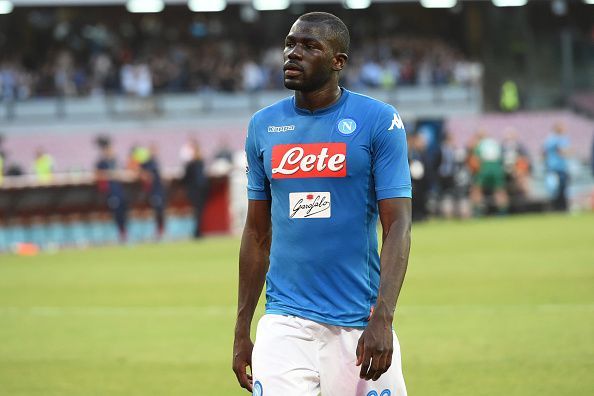 The Senegalese international has made quite a name for himself due to his impressive performances for Napoli. Thus it is no wonder that he has been linked with many top teams across Europe.
Antonio Conte wanted him in his first season in charge at Chelsea and since then he has been constantly linked with a move to Stamford Bridge.
He is 6'5 inches and possesses impressive physicality, which should help him adjust to the physical style of the Premier League. He is good with his feet and is an ariel threat as well inside the box.
Chelsea are clearly in need of such a physically imposing defender in their squad. Also, his technical abilities make him a complete defender as well. The former Genk defender has been consistent as well, something which only Azpilicuetta has shown in the Chelsea backline.
Napoli have reportedly named their price for their star man and are prepared to sell him. Also, he is just 26 and should a good long-term option for Chelsea.
#2 Jerome Boateng (Bayern Munich)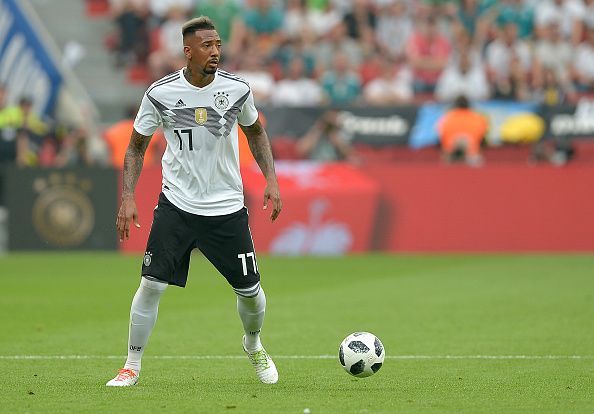 The German international has won everything there is to win at Bayern Munich and he has been an integral part of Bayern's backline for a long time now. It seems like he has been ever present, but he is just 29 years old.
The former Manchester City defender is capable of playing as a centre back and a right back as well and this season he made just 19 Bundesliga appearances for the Bavarian giants.
Boetang is an experienced player and he would undoubtedly improve Chelsea's defence. The Blues are in need of a defender who can provide leadership, quality and experience and the German fits into the bill perfectly.
He would definitely be an upgrade for Gary Cahill who has been inconsistent and error-prone as well. Boateng has already publicly stated that he seeks a new challenge and believes at his age a move away from the Bundesliga can be considered.
Chelsea are likely to face competition from the likes of Liverpool, Manchester United Juventus and Napoli, who are keen on signing him.
#1 Stefan Savić (Atletico Madrid)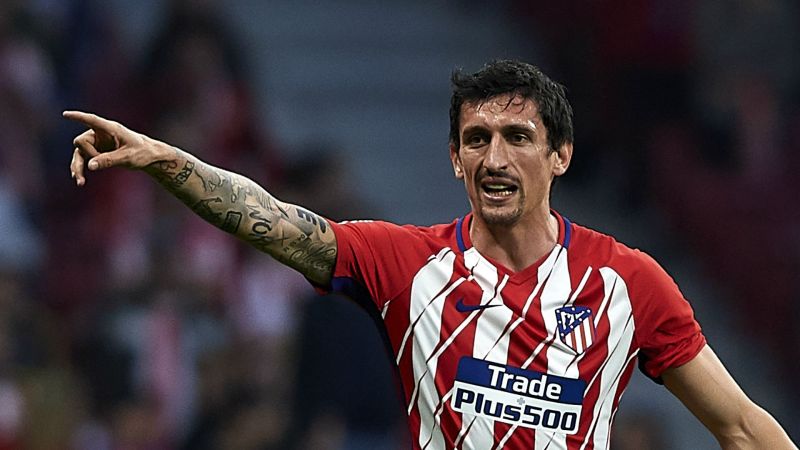 Since his move to Atletico Madrid from Fiorentina, he has been a revelation. In 2015 he became the first Montenegrin footballer in the 21st century to play in a Champions League Final. He has been a regular for Atletico Madrid and he has been a very consistent performer for the 2014 La Liga Champions.
Though there was a time when he used to play in the Premier Leauge with Manchester City. During his time at Manchester City, he did show signs of his potential but he only lasted one season with the Citizens.
Chelsea are said to be interested in the defender and they are in talks with Atletico Madrid for him. But they will face competition from Juventus for the centre back.
With Chelsea defence, this season many times has looked very weak which resulted in surprise defeats to West Ham, Burnley, Crystal Palace and Roma. Also, Chelsea have been leaking in goals very frequently this season.
Though Savic might not be the leader type of player, he is certainly very good performer and would be a great addition to the Chelsea squad.At the age of 26, he is about to reach his peak and he would be a good replacement for Gary Cahill or David Luiz in Chelsea's line up.