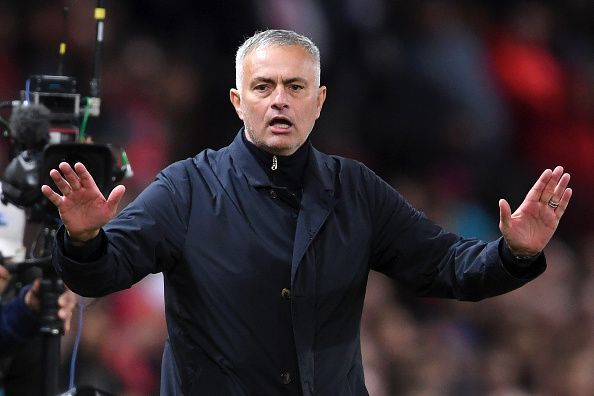 It has been a very rough period recently for the once untouchable Jose Mourinho. Facing progressive, youthful managers in the EPL like Pep Guardiola and Mauricio Pochettino, the Portuguese veteran has at times seemed out of touch.
His Manchester United side have struggled massively this season so far: they lie in a paltry eight position, seven points off top spot, currently occupied by their rivals Manchester City. Mourinho has notably fallen out with stars like Paul Pogba.
He was tipped for the sack before the Newcastle game last weekend but their remarkable 3-2 comeback win may save his job for now. Changes need to be made, though, and this list considers five players that Mourinho would do well to reinstate into his first-team and trust more.
---
#1 Marcus Rashford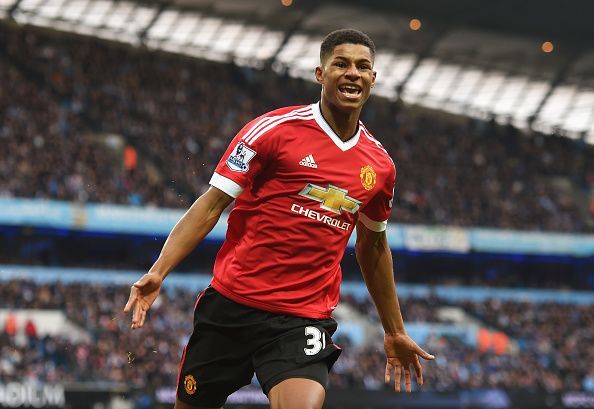 After the Newcastle game, Mourinho even criticised the attacker, questioning whether he could cope with the demands of playing for such a big club; not the sort of pressure that should be placed on someone at such a tender place position in their career.The early outstanding promise shown by Rashford when he burst onto the scene under Louis van Gaal in 2015-2016 has been tempered by Mourinho's control of the youngster. Despite reaching double figures for goals in his previous two campaigns, Rashford has been limited to 2 starts so far in 2018-2019.
Rashford is undoubtedly a favourite of the supporters at Old Trafford, a local boy with the potential to reach the very top but Mourinho seems to think otherwise. He has performed well in brief substitute cameos, his energy and running infuriating opposition defences, but still, it hasn't been enough.
His main competitor for a starting position, Alexis Sanchez, was last season's big-money arrival but he has failed to live up to the hype since joining from Arsenal and looks completely lost in Mourinho's team. Rashford must look at his contemporary Kylian Mbappe getting the chance at roughly the same age to showcase his talents and flourishing and rue his current position at Manchester United.
#2 Paul Pogba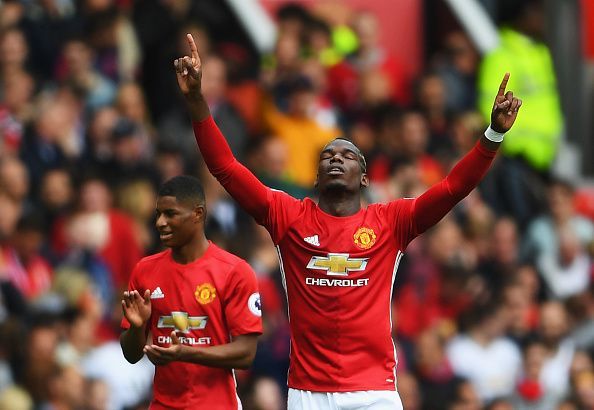 Perhaps this is what annoyed Mourinho; perhaps there is something else behind the scenes we don't know about. Too often, though, the Frenchman has played like an individual not interested in helping his manager or team. He has still, admittedly, contributed 2 goals and 2 assists but hasn't dominated games in the way he is capable of.
Although Pogba has certainly seen a lot of first-team action this season, being an ever-present, Mourinho still doesn't seem to trust his midfielder. They have been in constant opposition since the summer, when there was much-talk of Pogba departing for Barcelona.
Pogba played the best football of his career under Massimiliano Allegri at Juventus, where he enjoyed the trust of his manager and adhered to his tactical system. If Mourinho could communicate more effectively with his player, instead of openly ostracising him, there's no question that Pogba's performances will improve as a result.
#3 Eric Bailly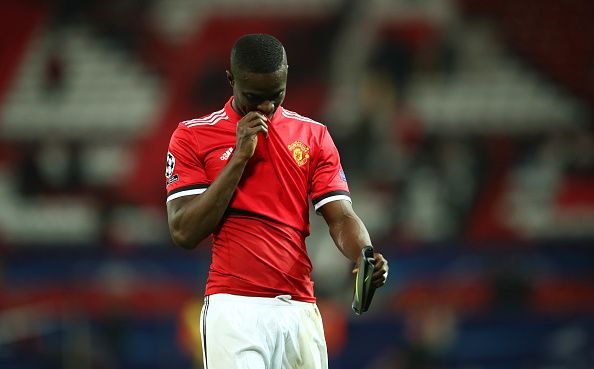 Chris Smalling and Victor Lindelof have been entrusted to protect Manchester United's back line most this season but they've performed poorly. Central defence is the team's clear main problem area yet Bailly has managed only 3 starts.
Bailly was substituted embarrassingly early against Newcastle and it summed up his relationship with his manager perfectly. Since his arrival, Mourinho hasn't fancied the Ivorian defender and his appearances have slowly diminished in number.
On his day, however, he is far superior to Mourinho's other options in the position: a confident Bailly is powerful, energetic, and commanding, as opposed to the nervy and clumsy Smalling, Lindelof, and Phil Jones. Discussion of moves to Chelsea and Arsenal have already started in the media but Bailly still has time to win back his place in the first-team at Old Trafford.
#4 Andreas Pereira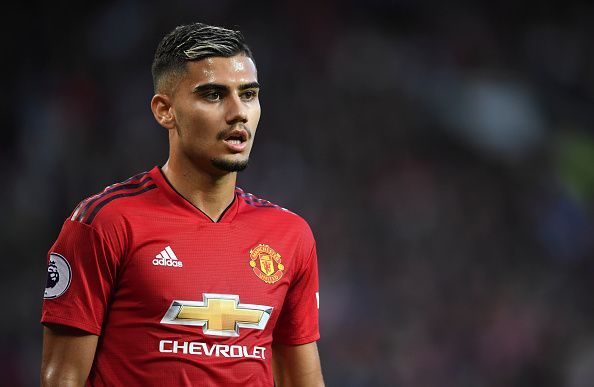 Perhaps the most un-Mourinho player in this list, the stylish playmaker Pereira seemed set for a big season after promising showings during the summer's preseason tour. After impressing in La Liga with Granada and Valencia in the two previous seasons, the Brazilian returned to Old Trafford ready to stake his claim for a first-team spot.
Since then, however, he's found only 2 starts and 1 substitute appearance in the league. Mourinho has previously frozen out quality flair players at previous clubs, like Mohamed Salah and Kevin de Bruyne at Chelsea, preferring those who fit into his conservative system, and Pereira, unfortunately, seems to be suffering the same way.
Expensive new signing Fred has blocked his path to the starting eleven but his fellow countryman has struggled to settle into English football and its physical aspects. Mourinho, sadly, hasn't trusted those on his bench like Pereira to make a difference.
Manchester United have a rich tradition of youth, going back to the 1990's when David Beckham, Gary Neville, and Paul Scholes burst onto the scene together, and one has to think that Sir Alex Ferguson may have been more trusting of youngster like Rashford and Pereira to galvanise his team.
The Old Trafford support have voiced their concern about their team's boring style of play recently and Mourinho should know that a player like Pereira could rectify that.4
#5 Anthony Martial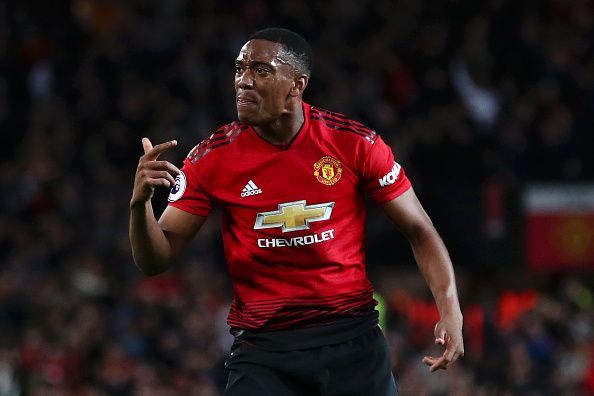 Martial has to be one of the best players in Europe not featuring regularly for their club. Winner of the Golden Boy award in 2015, he scored 11 goals in his debut EPL season but has found himself suffocated by Mourinho and his tactics since.
Martial will never be a player to focus on his defensive duties, something which Mourinho can't abide, but his talent is too great to allow this to affect matters. The Frenchman is behind Alexis Sanchez, Fred, and Jesse Lingard in the pecking order, despite that trio's woeful and ineffectual form.
There's no doubt that Martial could have produced more attacking output than them if given the opportunity. A supreme natural talent, Martial's direct running and intricate dribbling could be just what Manchester United need to start unlocking opposition defences.