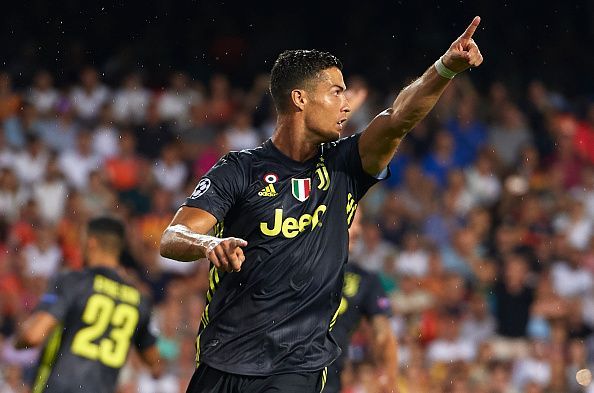 Champions League football is back, and our lives are all the better for it. The opening two match days of this year's tournament took place this past Tuesday and Wednesday and the two nights provided fans with plenty to discuss.
The opening two match-days were full of controversial moments and surprising results, and it looks as though the early stages could have serious implications for clubs in the tournament, both in the tournament and domestically.
Now that the final whistle has been blown on the opening game-week, let's take a look at five of the biggest talking points to come out of this week's action.
---
#5 Can Barcelona finally take the trophy away from Real Madrid?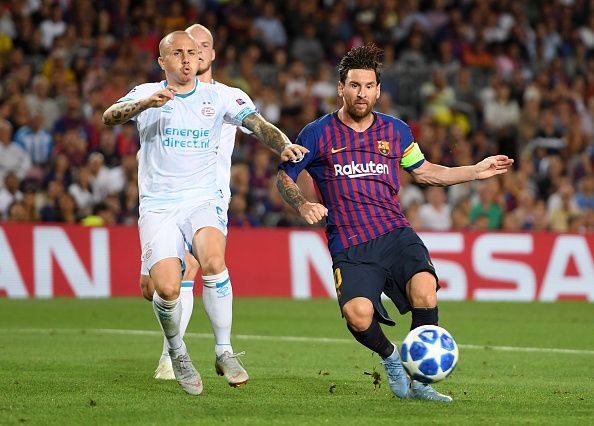 Real Madrid have won the Champions League title for the last three years, and while La Liga rivals, Barcelona, have dominated the domestic division over the last 12 months, the Catalan Giants have fallen short in their quest to conquer Europe.
Both teams made impressive starts to their campaign, with Real Madrid defeating last season's semi-finalists, Roma 3-0 at the Bernabeu, and Barcelona hammering PSV Eindhoven 4-0 at the Nou Camp.
With Messi firing on all cylinders at the moment, and Madrid no longer having Ronaldo to give them that added bit of magic, is this the season Madrid finally relinquish the trophy to their biggest rivals?
#4 Are Tottenham in free-fall?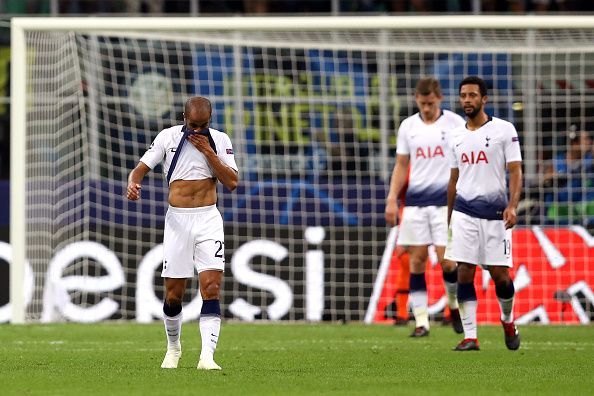 Tottenham's decision to not sign any players in the transfer window looks as though it could be coming back to haunt them.
The Premier League club suffered their third straight defeat in all competitions when they lost to Inter Milan on Tuesday night, something they have had never done previously under manager, Mario Pocchetino.
Several of the club's key players were featured heavily in the latter stages of the World Cup, and that fatigue looks to be catching up with them, as they threw away a one-goal lead in the final five minutes of their opening game against Inter Milan on Tuesday night.
The club will need to bounce back from these defeats and quick, but the lack of fresh faces in the squad could quickly see the mood in the changing room drop and it could turn out to be a long wait until January for Pocchetino's men.
#3 Is Ronaldo losing his touch?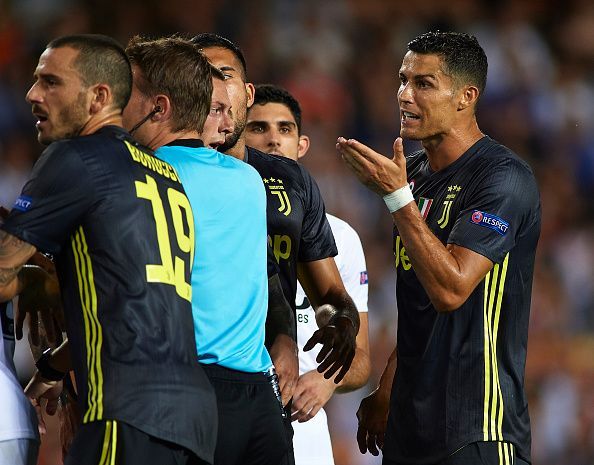 The debate as to who is the better player, Ronaldo or Messi, has raged on for over a decade now, and while Ronaldo has had a lot of success with Real Madrid in recent years, it looks as though Messi is finally beginning to prove why he really is 'the GOAT'.
The Argentinian has been on fine form for Barcelona so far this season, and he even managed to bag himself a hat-trick against PSV in the opening game of the Champions League.
Ronaldo, on the other hand, has failed to deliver thus far at Juventus. While he has managed to create plenty of chances, he is yet to find the net, and just to add insult to injury, the Ballon d'Or winner went and got himself sent off on his Champions League debut for the Italian champions.
The on-going joke in the Messi/Ronaldo debate was that Messi couldn't deliver without Xavi and Iniesta. Messi has gone on to prove that the theory was totally wrong, so I guess the question now is, can Ronaldo deliver without Kroos and Modric?
#2 Are Manchester City destined for failure in Europe?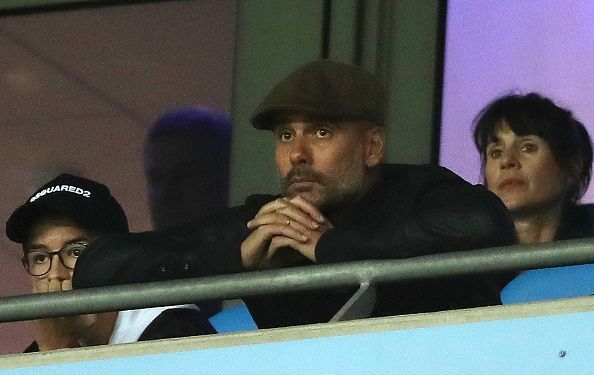 Manchester City have broken every record there is to break in the Premier-League, but the reigning champions have never been able to replicate that form in Europe.
While they are considered favourites to win the tournament by several bookmakers, City's campaign got off to a torrid start on Wednesday night, as they went down 2-1 at home to the French team, Lyon.
The result was one of the biggest surprises of the opening round, and it has raised questions about whether City are simply just doomed to fail in Europe.
All the ingredients for success are there and have been there for several seasons now, but it feels as though the footballing gods are out to stop them getting their hands on the coveted trophy.
There is an argument to be made that the team's morale had dropped due to Pep Guardiola not being on the touchline for the match, but that really is a poor excuse for what was an incredibly disappointing display from the team.
#1 Do Real Madrid even need Ronaldo?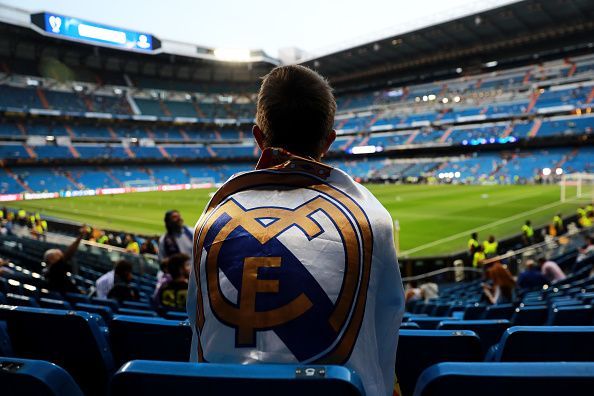 Real Madrid's reign of dominance in Europe is the stuff of footballing legend, but most fans believe that their luck will run out this season, especially following the departure of Cristiano Ronaldo.
The Portuguese star has been key to Los Blancos' success in recent years and his departure has left a massive gap in their starting 11.
Madrid were out to prove their doubters wrong this week though, and as Ronaldo was having a disastrous start to his campaign with Juventus, his former team were handing out a 3-0 spanking to the Italian side, Roma.
Goals from Isco, Gareth Bale, and Mariano saw Madrid to a comfortable victory, and had fans asking whether they even need Ronaldo to win the Champions League for the fourth time?