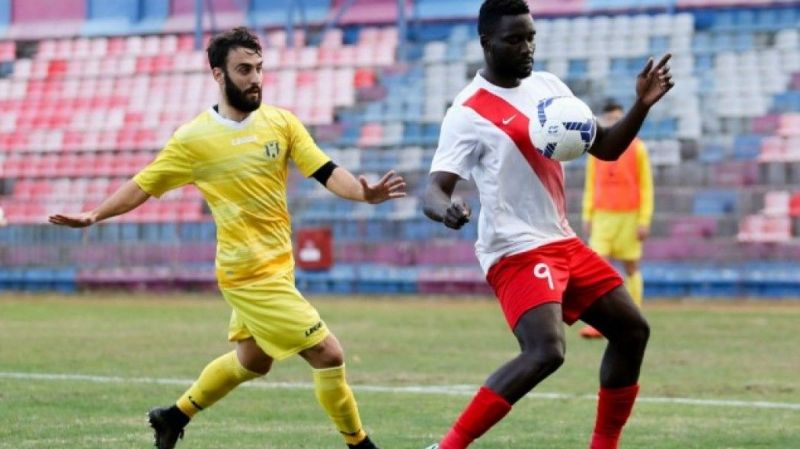 What's the story?
Former Mohammedan Sporting Club striker Wankewai Rooney Eva has signed for Greek Super League side Asteras Tripoli. The Cameroonian signs a three-year deal with the Greek Club.
In case you didn't know…
Wankewai Rooney Eva came to India first to play for Southern Samity in the Calcutta Premier League. However, after a disappointing 2016/17 season, he was let go by the Kolkata-based side.
The Cameroonian was then snapped up by Mohammedan Sporting Club. Despite his good form, he was let go in just one month by Mohammedan.
Heart of the matter
Mohammedan Sporting will be ruing the loss of a potential gem if Wankewai Rooney Eva does indeed make a quick start in the Greek Super League. The young striker was snapped by up Asteras Tripoli and has been tied down for the next three years.
Asteras Tripoli are currently plying their trade in the Greek Super League. Asteras finished fifth in the previous Greek Super League campaign, ensuring that they play in the Europa League qualifications round for the upcoming season.
The young striker has a lot of potential and will be watched closely as he gets ready to begin his adventure with his new side.
Mohammedan Sporting Club are currently stuck in the I-League division two. In the latest edition of the league, Mohammedan were only able to finish fifth in their group, thereby eliminating all the chances of promotion to the I-League.
Moreover, Mohammedan were only able to score twelve goals in ten games, indicating a striking problem. Perhaps things would have been different if Mohammedan still had Wankewai Rooney and given him more game time.
What's next?
Alongside his new teammates, Wankewai Rooney Eva will begin the new season by playing in the second qualifying round of the Europa League where they could potentially come up against RB Leipzig, Besiktas, Sevilla, Burnley, and Fiorentina.
---
How do you think Wankewai Rooney Eva will fare at his new club? Do let us know your opinion in the comments section below.