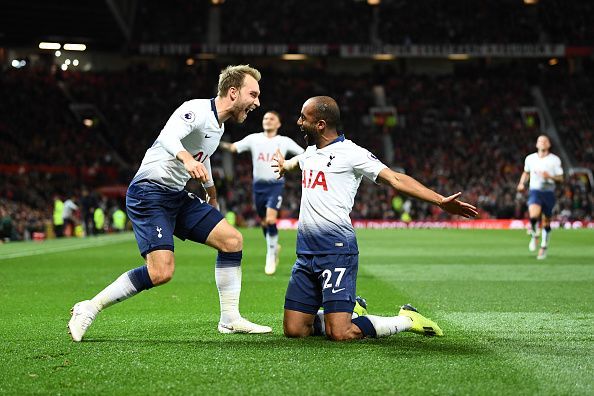 The setting has been weighed and it is now most certain. Gloom can descend upon Old Trafford and at this point in time, there is no saying how long it's going to stay. The cliche holds though. Football is a game of two halves.
If Manchester United started off brightly, they were as dead as doornails by the time the Lilywhites were done hammering them. Harry Kane's looping header earned Pochettino's men the lead. It was swiftly followed up by Lucas Moura who made it 2-0 inside 2 minutes.



It seemed as though Manchester United's defensive woes were making the most of the limelight that was afforded to it as a stumbling Chris Smalling clutching at Lucas Moura, as the latter was darting past him, before slotting it past David de Gea has to be the perfect symbolic rendition of what exactly Jose Mourinho was seeking in the transfer window.
There's a heck of a lot to discuss and let's get right to it.
---
#5 The Herrera experiment fails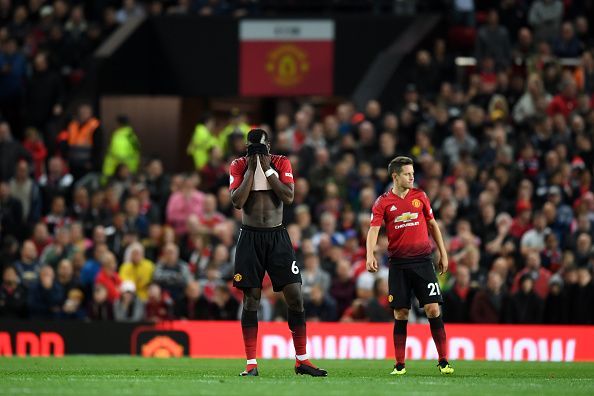 There had been plenty of speculation regarding Manchester United's defensive setup in a match as important as this. It was expected that Jose would ask Nemanja Matic to play as a centre-back. However, it was Ander Herrera who was deployed between Chris Smalling and Phil Jones.
While Herrera's recovery was decent, his positioning was pitiable, to say the least. It's not something that comes naturally to him and he should not be nailed to a cross for that. It was his terrible positioning that led to Dele Alli almost going clear in the first half. Later, Spurs' second goal of the night, struck by Lucas Moura, also came after Herrera's confusion caused chaos at the back.



Whether this was Jose Mourinho sending a harsh message to the board or if it was him playing the ponies, it did not work out. Maybe Eric Bailly should be given another chance.
#4 No signings, no problem for Pochettino's men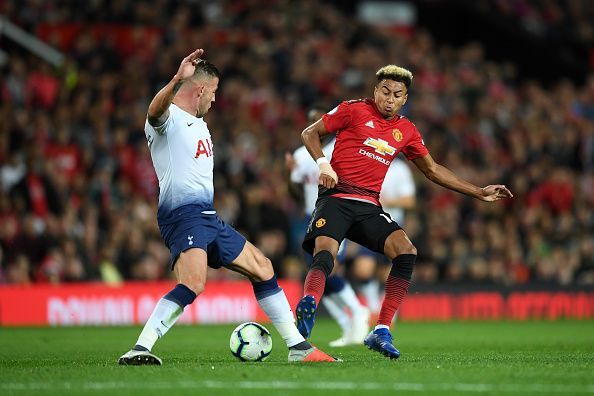 For all the buzz created around Mourinho not getting to make the signings he wanted, Pochettino remained calm throughout an absolute catastrophe of a transfer window where the Lilywhites failed to sign even one player.
However, that hardly mattered. Toby Alderweireld stepped up to the task and there was absolutely no getting past him. This kind of a performance coming from a player who was nearly cast out of the team and reportedly wanted out in the summer is refreshingly reassuring.
And then there is Lucas Moura. The former PSG winger has found a new lease of life playing as a centre-forward alongside the Hurricane.
It's 9 out of 9 from 3 games for Tottenham and with this win, they've announced themselves as worthy competitors for the Premier League title.
#3 Where is the Pogba and Lukaku that Manchester United need?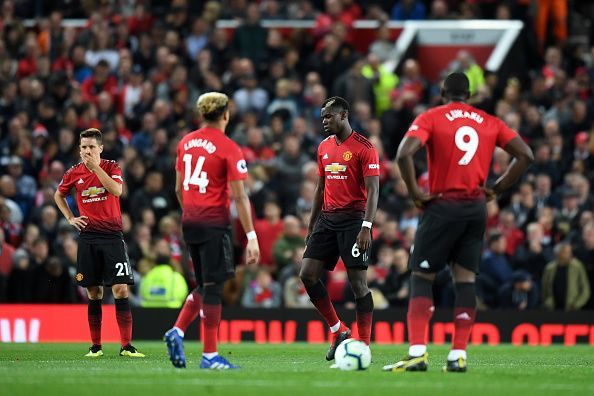 As much as I hate delving into Pogba or Lukaku and painting a bullseye on their backs, there is absolutely no way we can truly understand what's going wrong at Manchester United without pinpointing these two out.



Sure, Paul had a wonderful World Cup. And suddenly, all the talk became about how he needs to leave Manchester United. In fact, one of the arguments was that Pogba needs to be played in his preferred position and as long as he is not afforded that opportunity at Manchester United, he bneeds to go as he is too good to be shackled by them.
Bonkers, that is. Paul Pogba has been deployed in every single position across midfield and except for the occasional game where he silences his detractors, he goes missing more than the wallet does on Saturday mornings.
Where was Paul Pogba last night? Some days, a player is just supposed to keep things simple. Pogba is not keeping things simple in the middle. He is not facilitating easy movement of the ball. Fred is doing that. But Pogba offers nothing incisive going forward. He drifted wide at times and seemed to uninterested to get into the thick of things.
If this is the Paul Pogba that the United fans are going to see over the course of the season, I hardly think they'd mind if he decides to ship out to Camp Nou at the end of the campaign.
At the same time, Romelu Lukaku's form is worrying. Lukaku's first touch issues are still pretty much there. His passing is erratic and worst of all, his composure in front of goal seems to be evaporating faster than water bodies on the equator.



He missed the open goal after laying claim to a horrendous backpass from Danny Rose. He then went on to miss the goal from a not so tight angle. He scuffed yet another chance a bit later. Lukaku's only good moment in the match came when he forced Lloris into making a good save moments after Spurs had taken the lead.
The fans know that Lukaku and Pogba are two young players who can lead. They are leaders and they need to show that they will do it for the Red Devils. Forget about the last summer. Forget about the next. The focus has to be on the present.
#2 Pochettino planned the Spurs onslaught to perfection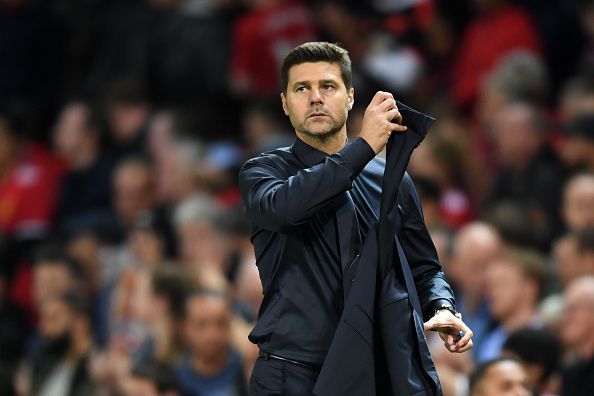 Manchester United were the better team in the first half, simply put. However, that means nothing. Pochettino studied how Herrera was struggling at the back and pegged his full backs back and asked Lucas Moura and Eriksen to make runs to stretch United's back 3 and it worked wonders.
Spurs' first goal came after Eriksen's cross was cleared for a corner. Their second came from the Dane's cross that was collected and slotted home by Lucas Moura. Pochettino, well aware of United's deficiency in defence, asked his players to be more direct and this bore fruit as Lucas Moura shredded Smalling to bits before scoring past De Gea to wrap up the game.



While Spurs' quality shone through when the time came, that of United's seemed non-existent.
#1 Jose's taking no prisoners and the loss is more on the players than him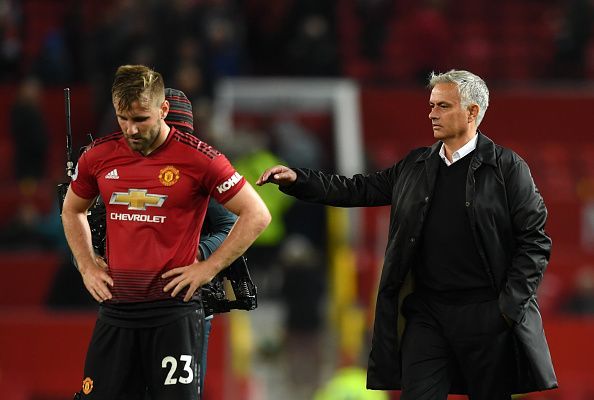 Jose made 6 changes to the team that conceded the loss against Brighton last week. He is ruthless and it is there for all to see.
Many will fault Jose's team selection and tactics for the loss. Playing Herrera in central defence was not a great decision and it backfired. But how can the manager be faulted if Phil Jones refused to keep Kane in his sight and jump when the corner delivery came in order to, at least, put the striker off from getting a clean go at it?
This might be a very divisive opinion. But there was more fluidity about United's attack. The stagnancy was quelled to an extent. Luke Shaw was electric down the left flank and the midfield looked like a cohesive unit for once.
How can Jose Mourinho be faulted for Romelu Lukaku missing with the goal gaping? If Chris Smalling could not do his basics right and bully Lucas Moura off the ball and instead got dragged about like a rag doll, is the manager really to blame?



Jose Mourinho couldn't have been more clearer that he needed a new centre-back. With every passing game, we're understanding the gravity of the problem. None of Manchester United's centre-backs can be trusted. Heck, I can't imagine them having a half decent season with the defenders they have in their lineup.
Victor Lindelof is a bag of nerves and almost cost United another goal last night. Phil Jones has picked up yet another injury. Smalling was good in parts but his forward passing is still the stuff of nightmares. Rojo is not even in the picture. Eric Bailly acts as though he's banished all the defensive lessons he's ever taken from his thought.
If I were Jose Mourinho, I'd be just as worried and displeased right now.