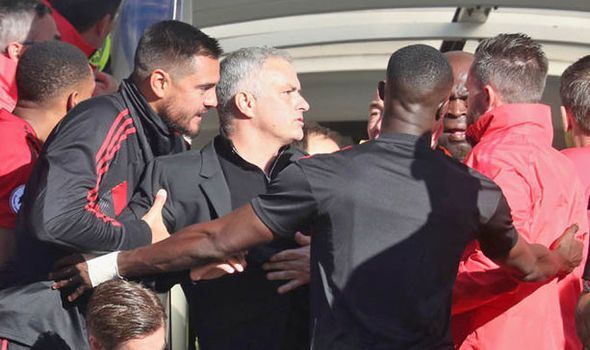 Manchester United Boss Jose Mourinho has plunged himself into more trouble with the English FA following his altercation with Chelsea's assistant coach Marco Ianni. The United boss reacted furiously at Ianni's taunts in front of his team's bench, following Ross Barkley's 96th minute equaliser.
Mourinho was held back by stewards as he looked to confront Ianni after the game and the fracas continued down the tunnel as both coaches exchanged heated words.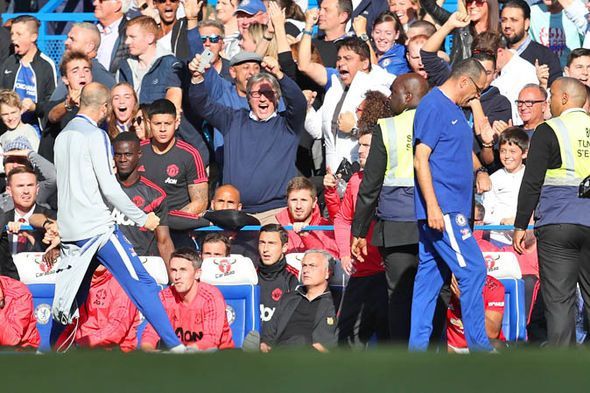 Referee Mike Dean's inclusion of the incident in his post match report has made it more likely that both Mourinho and Ianni could face charges from the English FA as per their conduct.
To add insult to injury especially for Jose Mourinho is the fact that he has a pending FA hearing on Wednesday over an unacceptable conduct on the field.
Following Manchester United's win over Newcastle at Old Trafford two weeks ago, Jose Mourinho was pictured to be calling out swear words in Portuguese at a television camera. This could lead to the United manager banned for crucial games coming up at this critical time of the season.
As for Ianni, despite his apology as well as the potential English FA fine or ban, he also faces strong reprimand from the club as well.
Maurizio Sarri did mention after the game that he was going be "hard" on Ianni.
Sincerely I have not seen what happened, but then I spoke to Jose, of course, then I spoke to the member of the staff because I think that we were on the wrong side, so I have dealt with this immediately, Sarri told Sky Sports.
I think it's private. I spoke with the member of staff and I have to be very hard. I cannot come here and tell everything, otherwise with my staff I am not credible.
Chelsea had led through Antonio Rudiger's early goal before two strikes from Anthony Martial put United ahead, and they looked set to a win until Barkley struck in the sixth minute of injury time.