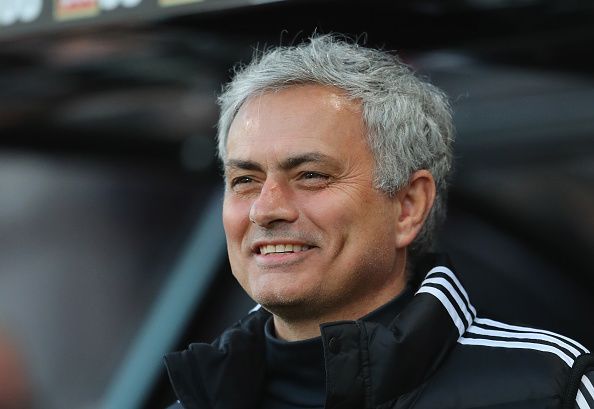 Jose Mourinho's future has been much discussed over the past few weeks. The ill-luck that started snowballing after an early season defeat against Brighton has grown to be a wrecking ball and it nearly ended the Special One's tenure at Manchester United in game week 8 of the Premier League.
In a do-or-die match against Newcastle United, Manchester United pulled off a stem-winding second-half comeback to offer Jose Mourinho a lifeline. Prior to the match, there was a lot of speculation regarding his future and many were of the opinion that the players have stopped playing for Jose Mourinho.
Well, it certainly did not look that way in the second half and now, midfielder Andreas Pereira, who hasn't got a lot of chances this season, has come out and backed his manager.
Pereira revealed to Brazil UOL Sports (via The Daily Express),
"The relationship is good, it's cool,"
"I have a very good relationship with him, with the players and he also has a good relationship with the players.
"We don't feel that pressure coming from outside. Everyone says that he's being sacked. We do not feel that.
"I don't usually have any English media on my phone so I don't get intoxicated with everything they say.
"He's our manager, we give our life on the pitch for him and for us too.
"Everyone is very calm, very focused and very happy."
Mourinho has come under a lot of stick as of late, particularly from former Manchester United players and well-wishers as they believe that Mourinho is contributing greatly to the toxic atmosphere around the club.
Very recently, Paul Scholes told ESPN,
"I'd like Jose to show people why he's such a great coach because this is his biggest test in football. It'd be amazing. Is it possible? I don't know.
"I loved watching his interviews, his cockiness. I thought he was brilliant, but that Jose has gone. Now it's just a moaning Jose, which frustrates you. 
"He's moaning at his players and what he hasn't got. But look what he does have. He tells people he's the best coach, so he should now prove that.
"It's not like he's been given nothing [at Man United]. He's been given fortunes to spend and he's bought a lot of these players. 
"He's bought the two centre-halves who don't look good enough. If he doesn't think they're good enough, then coach them and make them better."