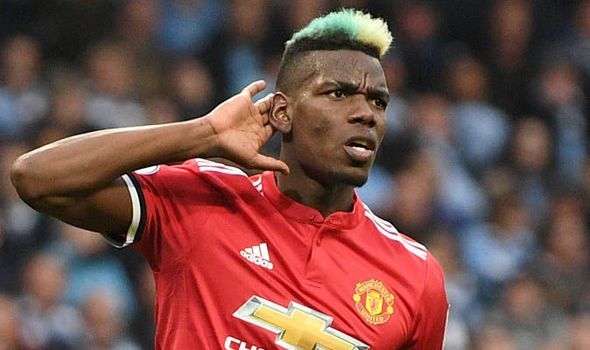 What's the news?
As per the Daily Star, according to the Manchester Evening News, Paul Pogba has been promised by his agent Mino Raiola a move to Spain after spending three years at Manchester United. According to the Manchester Evening News, Raiola told the French International:
"Three years and then Spain."
In case you didn't know…
Paul Pogba currently has a contract at Manchester United which runs till 2021. However, it's believed that he is at loggerheads with Man Utd's manager Jose Mourinho, and wants a move out of Old Trafford. Man Utd signed Pogba in 2016 at a world record transfer fee which made him the most expensive player in history at that time. 
Under Sir Alex Ferguson, he didn't get enough game time during his first stint at United and moved to Juventus later on, there he matured and made himself one of the best and most feared midfielders in the world.
It prompted United to go for their man once again after Jose Mourinho got appointed as the manager at a time when The Red Devils badly needed a world class central midfielder.
The heart of the matter
Despite his big-money move, Paul failed to live up to expectations in his first season under Jose Mourinho. He showed few glimpses of his brilliance and promised a better campaign next time around.
The second season started on a positive note for both him and Manchester United, with the Frenchman scoring in successive games. But his inconsistency soon got the better of him, and gradually he fell down the pecking order at United and saw himself warming the bench in the latter half of the season.
Reports emerged that the player and manager were not seeing eye to eye and Pogba was unhappy at United. Though both of them vehemently denied such rumors, after the World Cup the situation started inflating with Pogba's agent Raiola getting involved and seemingly wanted to take his client out of Old Trafford.
Rumor Rating – 5/10
Though rumors of Pogba leaving Man Utd are coming in thick and fast these days, still it looks like a far fetched story, and there isn't much truth to it.
What's next
Pogba is still a Manchester United player, and as long as he is with The Red Devils, he has a specific responsibility towards the club which he needs to obey wholeheartedly.
With just four games into the new campaign, Man Utd has enough to play for, and if he wants to leave Manchester at the end of the season, then going out with a silverware won't be damaging his reputation at the club.
Do you think Pogba will leave at the end of the season? Have your say in the comments.