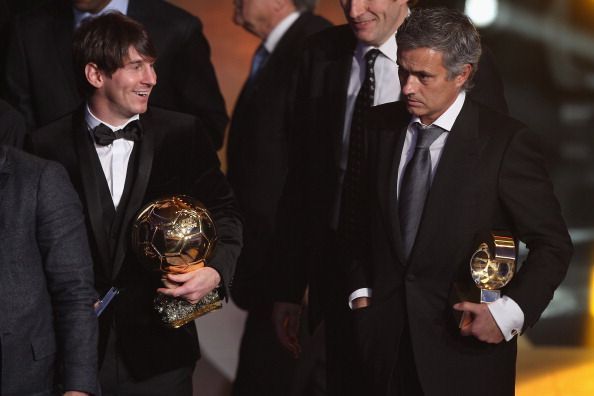 Hello and welcome to the Manchester United transfer roundup for the day! As the title suggests, today is one of those days where crazy transfer stories are the norm. Also, it seems as though Jose Mourinho might not last very long at the Old Trafford.
So without further ado, let's begin!
---
#5 Rio Ferdinand calls for decisions to be made
Former Manchester United defender Rio Ferdinand has called for his former team to take some big decisions after their 3-1 defeat to West Ham. Jose Mourinho is under tremendous pressure right now as his team lie at number 10 after 7 round of games and with only 10 points to their name.
There are talks about the former Chelsea manager being relieved of his duties and while Ferdinand doesn't make any such claim explicitly, he does believe that the time is high for the people in power to make "big decisions."
"I think there are some big decisions to be made at Manchester United now," he was quoted as saying.
He also believes that there should be a discussion about the targets that the club wants to achieve as there is no unity within the team right now and no sense of where they are heading.
"I think from the hierarchy, from the people who run the club, the likes of Ed Woodward, I'm sure there are going to be conversations at that level about where they go from here.
"At the moment there doesn't seem to be that togetherness within that changing room."
He then further stated there is an apparent lack of backing for the manager as the players look on a completely different wavelength to the manager right now, something that Ferdinand believes cannot continue or else the club face a real risk of having a nightmare season.
"Players maybe on one side of the dressing room and Mourinho and his staff on the other.
"It can't be like that. If that continues, it will be one of the worst seasons in the history of the club."
Finally, he added that someone has got to go and the decision has to be made ruthlessly.
"So someone's got to make a decision right now, bang – this is what happens.
"It's either someone goes, something has got to give."
#4 Mourinho sack impending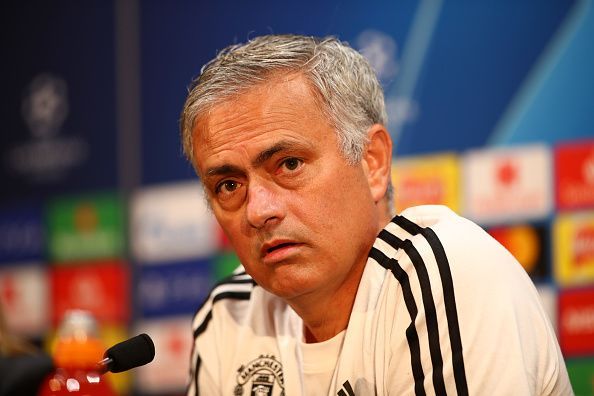 If United continue performing the way they have been thus far, it is only a matter of time before former Real Madrid manager Jose Mourinho is sacked by the board. And there is a good chance for that to happen because things are very bad in the Manchester United dressing room.
According to Independent, two senior officials the Old Trafford have described the dressing room environment as "depressingly bad" before their loss to West Ham. So it is only natural to assume that things have gotten even worse after the defeat.
As a result, there is a chance that he could be sacked by Christmas.
#3 Bartomeu responds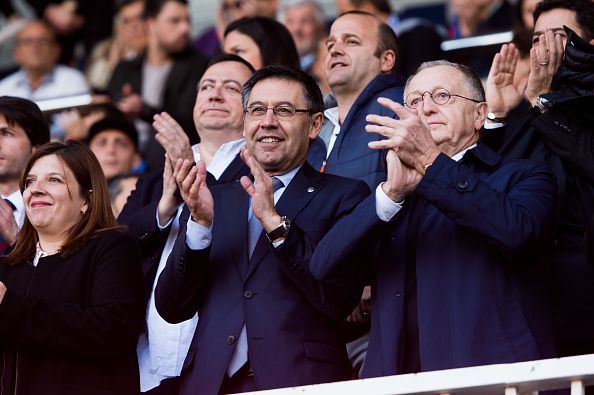 Barcelona president Josep Maria Bartomeu has responded to questions about Paul Pogba signing for Barcelona. The Manchester United man has been relentlessly linked with a move out of the Old Trafford with Barcelona being the serious contenders for his signature.
While Bartomeu didn't outright deny Barca's interest, he did hint that Paul Pogba's agent, Mino Raiola, is trying to force a move for his client without the consent of the Old Trafford outfit.
"I read these rumours – not just Pogba but a lot of players. Most of the teams don't want to sell their players. They want to grow," Bartomeu told the Times.
"When you hear from agents that a certain player is on the market – and I am not saying that about this player, but generally – I will sometimes call the CEO and say 'Is it true you want to sell this player?'. Usually, they say 'No way, not for sale' and that's the end of it."
#2 Zidane learning English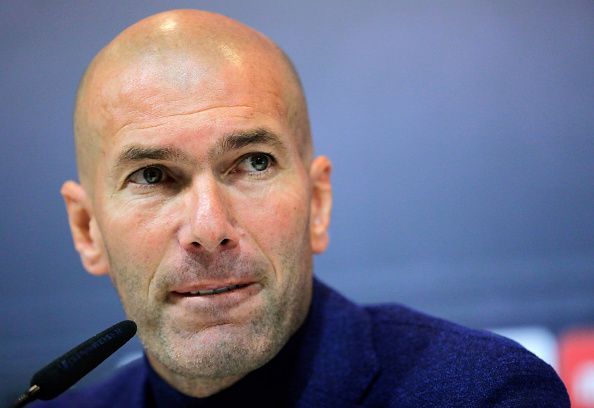 Zinedine Zidane has been rumoured to take over from Jose Mourinho as the manager of Manchester United should the Portuguese be sacked this season. Since Manchester United are in dire form, Mourinho could be sacked sooner rather than later.
According to The Sun, the former French midfielder is taking English lessons to prepare for the role at the Old Trafford. The report also adds that the three-time Champions League-winning manager is "desperate" to land the job at the Theatre of Dreams.
#1 Messi and Pogba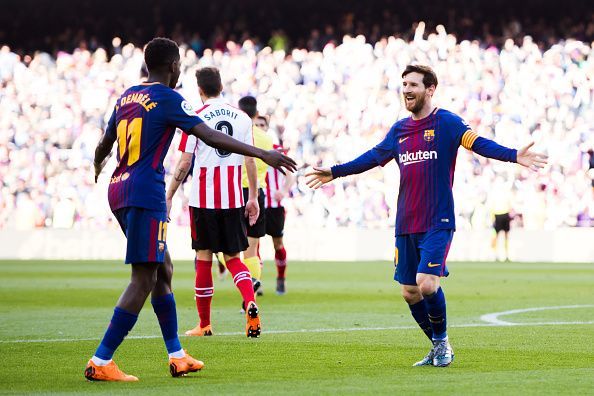 Lionel Messi seems to be the biggest fan of Paul Pogba out there. During the entirety of the transfer window, reports in Spain suggested that the Argentine wanted his club to sign Paul Pogba and it seems as though he still wants it to happen.
According to Don Balon, Pogba wants to leave the Old Trafford in January and join Barcelona. However, for that to happen, the Catalans will have to sell one of their players to make room for the Frenchman.
And according to Messi, that player should be none other than Ousmane Dembele, who was only signed last summer for a mammoth potential fee of €147 million, despite the fact that he has started the season quite nicely.