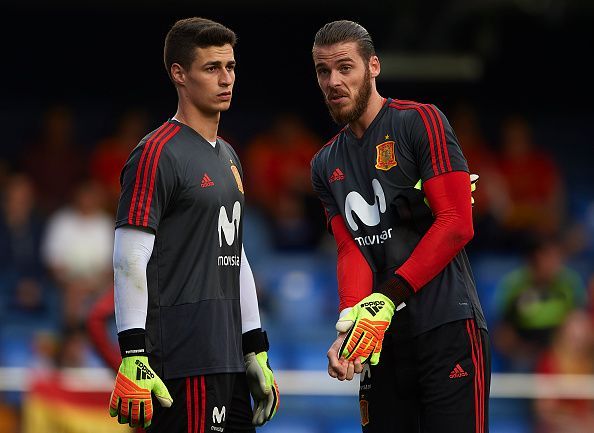 Over the years, we have seen some great goalkeepers in the Premier League. Often some of the world's top keepers have played in England, and that is the case now as well.
When we look back at some of the greatest players of the Premier League era, we usually look at the attacking players, and it is often those who do the dirty work that miss out. We don't hear about defenders too often, and we rarely hear about the goalkeepers.
Peter Schmeichel, arguably the greatest goalkeeper of his generation, spent time with Aston Villa, Manchester City, and most notably Manchester United, with whom he won five Premier League titles, and famously the Champions League title in 1999.
We have also seen the likes of David Seaman, Shay Given, Edwin van der Sar and Brad Friedel, all of whom have been top goalkeepers in the Premier League. 
In the last few years, we have almost seen the role of goalkeepers change. No longer is their job just to keep the ball out of the net, it is to play out from the back as well. This has come into prominence particularly with Pep Guardiola, who demands his 'keeper plays the ball out from the back.
We have seen with managers like Guardiola that they are prepared to be ruthless with their goalkeepers. He shunned Joe Hart before he even played a game under him at City, and it took less than a season for him to decide that £17 million signing Claudio Bravo wasn't good enough to take his place. 
With that in mind, here are the top ten goalkeepers in the Premier League right now.
---
#10 Bernd Leno (Arsenal)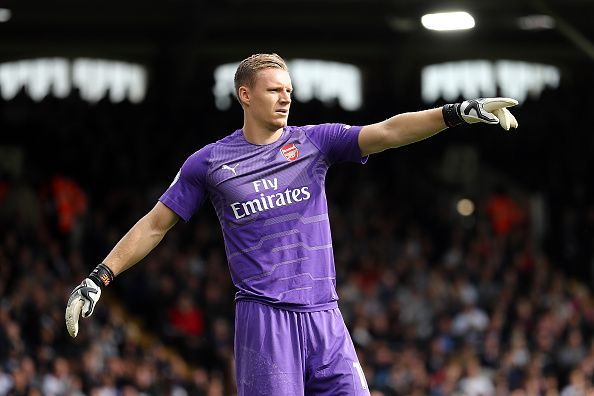 Arsenal have had a strange history of goalkeepers over the last few years. David Seaman was one of the greatest we have seen in the Premier League, and Jens Lehmann was a massive part of their Invincible season.
On the other hand, we have also seen some less than impressive goalkeeping displays for Arsenal. Vito Mannone, Wojciech Szczesny and Lukasz Fabianski all struggled in an Arsenal jersey, and although they have done elsewhere, they were never men Arsene Wenger could really trust.
Bernd Leno will hope to be one of those who is remembered for the right reasons. It wasn't a great start to his Premier League career, as he was stuck behind Petr Cech in the pecking order, but with him now injured, he has been given the chance to impress.
He looks like he fits in better with Unai Emery's style to play the ball out from the back, while he also seems to be an excellent shot stopper, so expect him to make a real case for the number one shirt at the Emirates.
#9 Kasper Schmeichel (Leicester City)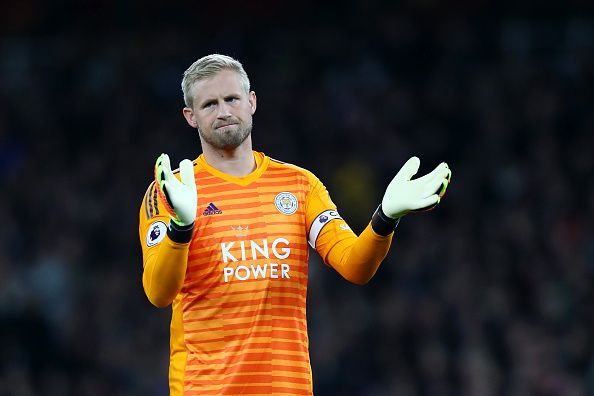 The greatest challenge of Schmeichel's career was always going to be to step out of his father's shadow. His father Peter was regarded as the greatest goalkeeper of the Premier League era, and the issue for Kasper is that he will always be compared to his dad, and what he achieved during his career. Though we have seen in the last few years, he has begun to make a name for himself.
He has been excellent for Leicester City since their promotion to the Premier League in 2014, and played a massive role in their incredible run to the title in the 2015/16 season. Overall, Schmeichel has played 142 Premier League games, keeping 43 clean sheets in that time, with 15 of those coming in their title-winning campaign.
#8 Rui Patricio (Wolves)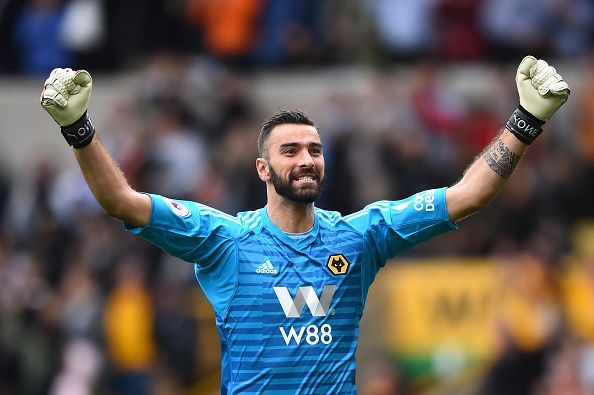 We have seen a massive change at Wolves over the past year, thanks to the influence of super agent Jorge Mendes. They have been able to sign some top class talent, usually with some connection to Portugal. This saw them run away with the Championship title last season, before making an excellent start in the Premier League this time around.
This summer they pulled off yet another impressive coup in the transfer market, bringing Patricio to the club from Sporting Lisbon. He left the Portuguese giants in controversial circumstances this summer, but that doesn't seem to have affected his form at Molineux. He has played in every one of Wolves' matches so far this season, keeping four clean sheets, and adapting brilliantly to English football. Wolves have plans to go right to the top, and Patricio will be a big part in that.
#7 Petr Cech (Arsenal)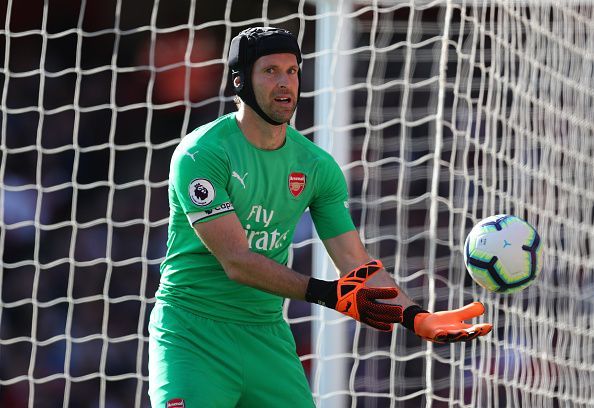 Peter Schmeichel is considered the greatest 'keeper that we have seen in Premier League history, but Cech isn't too far behind. Although he is now at Arsenal, the majority of success in his career has come at his former club Chelsea. He won four Premier League titles at Chelsea, as well as the Champions League, and a number of individual honours, as for a short period of time, he was probably the best goalkeeper in Europe.
In the 14 years since he moved to the Premier League from Rennes, he has played 443 games, keeping a remarkable 202 clean sheets, more than any other 'keeper in Premier League history. He is going through a bit of a change of role at the moment at Arsenal though. He isn't quite the natural sweeper keeper that Unai Emery would want, but he is still a quality shot stopper, and still a vital player to this Arsenal side.
#6 Jordan Pickford (Everton)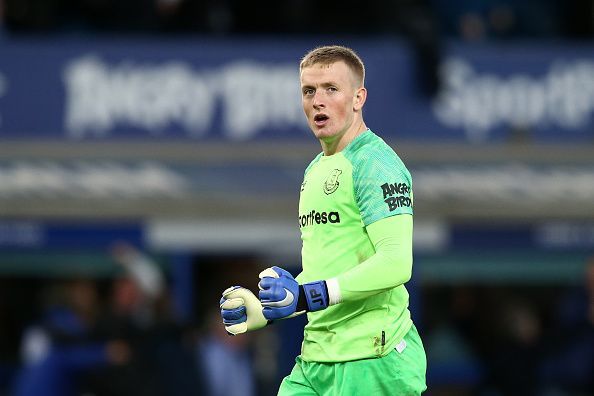 Pickford has become a real favourite for fans in England after his superb performances for his national side at the World Cup in Brazil this summer. He saved Carlos Bacca's penalty in the shootout against Colombia in the round of 16, before putting in a superb performance against Sweden in the quarterfinals. He is now his nation's undisputed number one, and his club performances have been crucial to that.
He initially made a name for himself at Sunderland, where he was the one bright spark in a pretty woeful team, who were relegated to the Championship with a whimper. Since a £30 million move to Everton, which made him the most expensive English 'keeper of all time, he has become a top talent. He also has the ability to play the ball out from the back, and he showed this by playing a part in England's two opening goals against Spain last week.
#5 Kepa Arrizabalaga (Chelsea)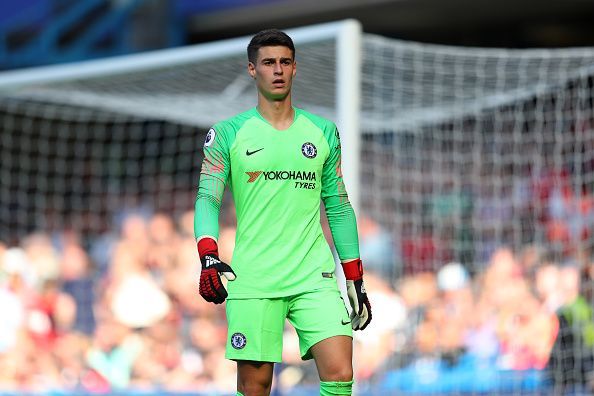 A year ago, very few people would have seen the rise in stock of Kepa Arrizabalaga. Chelsea paid £72 million to make him the most expensive goalkeeper in world football, and now all eyes are firmly fixed on the Spaniard. There is no doubting that it was a lot of money for someone with little experience, but he has already proved himself to be a more than capable 'keeper for the Blues.
He is very much the perfect goalkeeper for a Maurizio Sarri side. He is comfortable in possession of the ball and is more than happy to receive it in tight areas. He is also a very good shot stopper and has shown this in the last few weeks for Chelsea, having had a quiet start to the season where he didn't really have too much to do. 
#4 Hugo Lloris (Tottenham)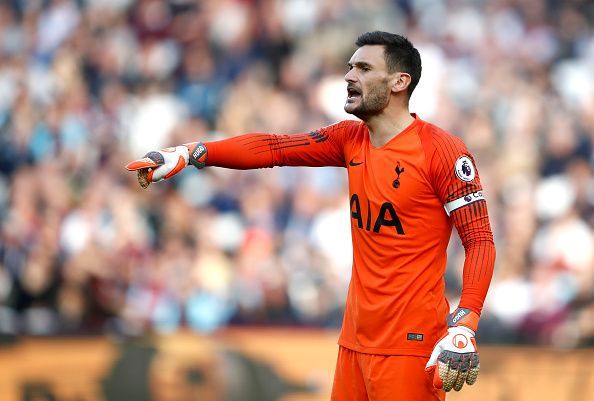 Tottenham have enjoyed their best spell in the Premier League era over the past few years, and Lloris has had to be a big part of that. The World Cup-winning French captain has been with Spurs since 2012 after his move from Lyon, and his club have qualified for the Champions League in each of the last three seasons. He is now the club's captain, despite some off-field issues.
Clearly Tottenham are hoping to achieve more in the next few years than just qualifying for Europe's premier club competition, and they will need world class players to do that. It is debatable as to whether Lloris is world class or not, but Tottenham will need someone like him to lead them in the coming years.
#3 Alisson Becker (Liverpool)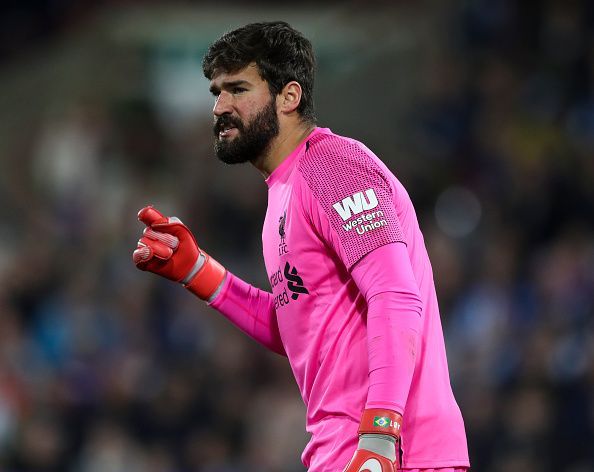 For just a few weeks this summer, Alisson was the world's most expensive goalkeeper after making the £67 million move from Roma last season. The Brazilian had an excellent season in Serie A last time out, and played a crucial role as his side made the Champions League semi-finals, where they were beaten by Liverpool. He may have conceded seven goals over the two legs, but it didn't stop the Reds splashing the cash on the 'keeper in the summer.
He hasn't done too much too far in the Liverpool goal so far this season, but he hasn't really had to, and has kept six clean sheets in his nine Premier League games so far. He is expected to offer something with the ball at his feet as well, but this hasn't exactly worked out well so far, and he was at fault for the goal they conceded away at Leicester City in August.
#2 Ederson (Manchester City)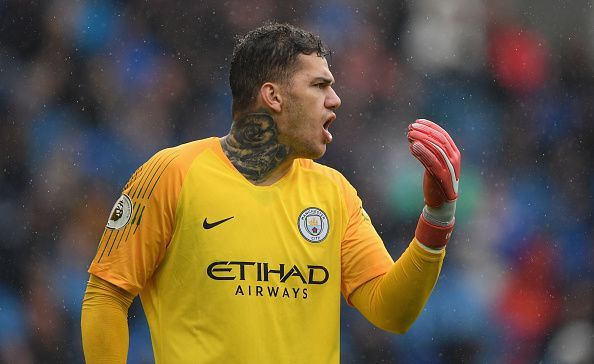 As mentioned earlier on in the article, Pep Guardiola is insistent on his goalkeepers being capable with their feet. In world football, no 'keeper's distribution is as good as Ederson's. He is confident to take the ball in tight areas and play simple, but he can do so much more than that.
He has the ability to hit the long passes as well and proved that with his 70-yard defence-splitting pass against Huddersfield Town earlier this season, setting up Sergio Aguero to score. His passing range is outrageous.
He cost City £35 million at the start of last season, which for a short time made him the most expensive goalkeeper in English football, but he has repaid that faith over the last year and was a vital part of City's run to the Premier League title last season. He is also a very good shot stopper and has kept 21 clean sheets in his 44 Premier League games to date.
#1 David de Gea (Manchester United)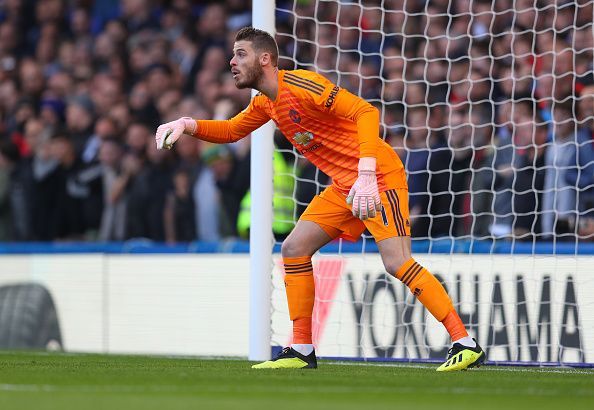 There is no doubting that there are massive problems at Manchester United at the moment, but one area where they are absolutely fine is in goal. In David de Gea, they have the best goalkeeper in the Premier League, and maybe the best in the world as well. The Spaniard may have had a difficult World Cup, and he isn't as good with the ball at his feet as Ederson, but his shot stopping abilities are second to none.
It has been a turbulent five years since Sir Alex Ferguson retired as Manchester United manager and was replaced by David Moyes. In those years, de Gea has been by far and away their best players.
In his 245 Premier League games, he has kept 94 clean sheets, an impressive record given the fact that he has never had a settled defence in front of him. He has won United countless points over the years, and with all the talk about Paul Pogba's future, people seem to have forgotten that de Gea's contract is up at the end of the year. There is no doubting who is more important to the side.