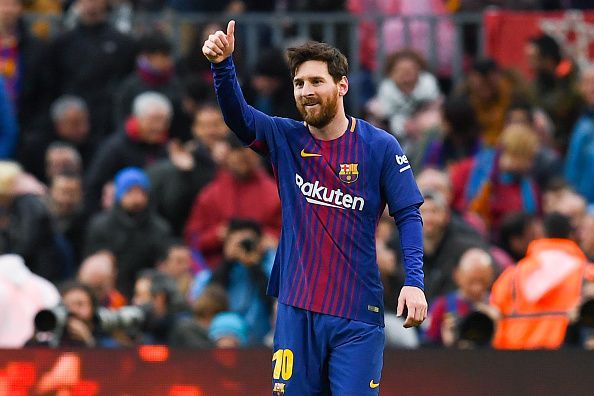 What's the rumour?
The Premier League transfer window slammed shut a few days ago, ahead of the start of the 2018-19 season. However, the window remains open in other leagues across the world, leaving room for transfers to still go through.
Latest reports from The Telegraph claim that La Liga giants, Barcelona, will continue to monitor Paul Pogba's situation at Manchester United, and will not put an end to their pursuit just yet.




Akin to how they eventually signed Philippe Coutinho from Liverpool despite being rejected initially, Barcelona are expected to continue their hunt for Pogba even after the Spanish summer window closes at the end of this month.
In case you didn't know…
Towards the end of the English transfer window, Barcelona were heavily linked with Pogba and even reportedly made an offer of €50 million plus the duo of Andre Gomes and Yerry Mina – an offer that was unceremoniously turned down by the Red Devils.
The heart of the matter
Pogba's relationship with Manchester United manager, Jose Mourinho, continues to remain strained and the player's agent, Mino Raiola, is reportedly the driving force behind this transfer rumour.
The aforementioned report claims that Barcelona have privately accepted that United will not sell Pogba this summer and that the defending La Liga champions are almost certain to return with an improvised offer, either in January or next summer, similar to their advances for Coutinho which eventually saw the Brazilian move to Barcelona.




Barcelona are said to be aware of the differences between Pogba and Mourinho and could closely monitor it in order to take advantage of it at a later time.
Video: What Pogba could bring to Barcelona
Rumour Probability/Rating: 6/10
Barcelona have proved that they can be patient for a player they desire and Paul Pogba would certainly be worth the patience. On the other hand, unless Pogba and Mourinho patch things up at United, a departure is almost inevitable, sooner or later.
What's next?
Pogba is certain to remain a United player this season and is bound to give it his all. How this season pans out could decide his future and could also make or break his equation with Mourinho. Meanwhile, Barcelona are expected to continue to wait in the shadows, biding their time.