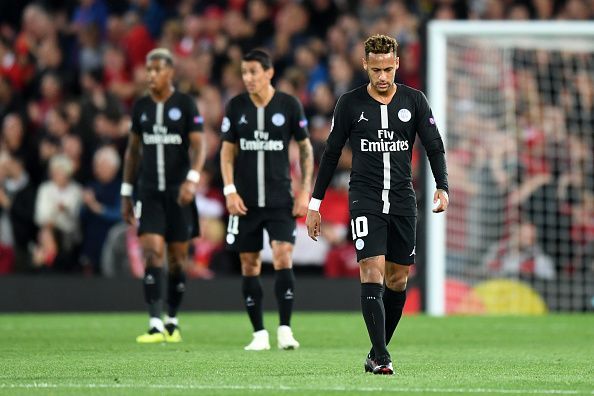 What's the rumour?
Neymar Jr's surprise return to Camp Nou is getting closer to materializing as Barcelona are reportedly set to meet the Brazilian's staggering €220m release clause.
In case you didn't know…
Mundo Deportivo on Wednesday reported that the Paris Saint-Germain forward is keen on making a return to his former club in Spain.
Neymar left Barcelona in the summer of 2017 to join French giants PSG.
The reports claim that the Brazilian feels like he is being overshadowed by French youngster Kylian Mbappe at the club. 
Neymar also reportedly misses the relationship he shared with Lionel Messi and Luis Suarez, when the three players combined to become the most dangerous attacking trio in Spain.
The heart of the matter
According to the Daily Mirror, Neymar has had an agreement with Paris Saint-Germain President Nasser Al-Khelaifi which allows the forward to leave the club at the end of the season for €220 million (£193 million).
The report claims that Barcelona ace Lionel Messi was also consulted about the decision to bring the Brazilian back.
The report reads, "The likes of [Lionel] Messi were consulted on how they [would] feel if the Brazilian were to come back at the end of the season now it's a strong possibility. Yesterday, sources close to Neymar laid out why he wants to go back to the Camp Nou—and it's got a lot to do with Kylian Mbappe."
Mundo Deportivo also reported that Barcelona president Josep Maria Bartomeu has also spoken to key Barcelona players in the dressing room about how they feel about Neymar's possible return to Camp Nou.
Rumor rating: 6/10
Mundo Deportivo are quite reliable when it comes to rumors pertaining to LaLiga. Neymar has had quite a few disagreements with players and management ever since his move to France and a return to Barcelona while he is still at his peak makes sense for all parties involved.
Video
What's next?
It is unlikely that Paris Saint-Germain will give up on the Brazilian star quite so easily but should the move materialize, it would be the most shocking football return of 2019.