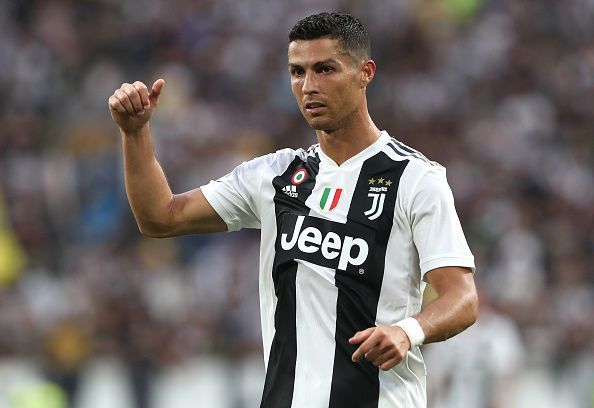 What's the story?
Cristiano Ronaldo easily tops the list of Serie A's highest paid players with a phenomenal salary of €31 million per year after tax. A list of player earnings in Italy's top flight was released by the Italian newspaper, Gazzetta Dello Sport and reported on by the Daily Mirror.
The Portuguese superstar's salary is more than three times that of the next highest earner on the list – Gonzalo Higuain. The Argentinian, who plays for AC Milan, takes home €9.5 million per year after tax as per the report.
In case you didn't know…
Cristiano Ronaldo has struggled since his arrival in Italy, failing to find the back of the net for his new club. The 33-year-old has attempted the most shots of any player in Europe so far this season, with an average of 7.7 shots per game.
His current salary makes him one of the highest paid footballers in the world and is even more extraordinary when sponsorship deals, image rights, and other streams of income are considered. The revelation of his income in Italy also makes him the best-paid player to ever play in Serie A.
The heart of the matter
The list of salaries in Serie A demonstrates how dominant Juventus are in their domestic league. Of the 10 highest earners in Italy, half play for the Turin club, and only Higuain breaks the Juventus player monopoly in the top five.
However, Cristiano Ronaldo dwarfs his fellow players in terms of take-home pay and makes more than the next four players on the list combined. While there is little doubt that the Ballon d'Or nominee is capable of commanding such a high salary, jealousy is bound to spread among other players in the league and Juventus squad.
10 Biggest Earners in Serie A (After Tax)
1. €31m Cristiano Ronaldo, Juventus
2. €9.5m Gonzalo Higuain, AC Milan
3. €7m Paulo Dybala, Juventus
4. €6.5 Miralem Pjanic, Juventus
5. €6m Douglas Costa, Juventus
6. €6m Ginaluigi Donnarumma, AC Milan
7. €5.5m Leonardo Bonucci, Juventus
8. €5m Emre Can, Juventus
9. €4.6m Lorenzo Insigne, Napoli
10. €4.5 Mauro Icardi, Inter Milan
10. €4.5 Edin Dzeko, Roma
Video