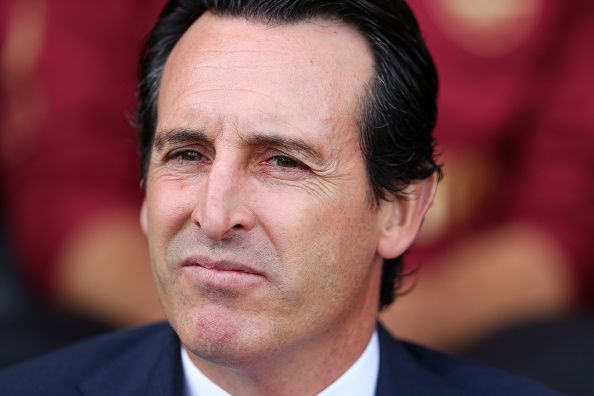 What's the rumour?
Aaron Ramsey's contract situation at Arsenal has been well documented. With reports suggesting that the Welshman's future at Arsenal could be cut short, according to The Sun, Everton are now preparing a £150,000 per week pay package for Ramsey who is all set to leave the North London outfit at the end of the season.
In case you didn't know…
Arsenal looked prepared to extend Ramsey's contract before performing a U-turn on the proceedings and deciding to not give their coveted central midfielder a contract extension. Speaking to The Guardian on the back of Arsenal's decision, Ramsey had said,
"Everything has been going great with the club – we thought we were in a position where we had agreed a deal but that's no longer the case.
"So I just have to carry on playing my football and do my best for Arsenal this season and I'll leave the rest with the club.
"Am I disappointed? That's a decision they have made and things happen in football and you just have to get on with it. That's all I am concentrating on and giving my best for Arsenal."
The heart of the matter
Ramsey, who will be out of contract at the end of the season, will be available on a free and top clubs like Manchester United, Chelsea, Liverpool and several Serie A sides are keeping tabs on him.
Everton's director of football, Marcel Brands, is hoping to lure Ramsey to Goodison Park with a 5-year deal.
It would only be natural for Ramsey to feel hard done by Arsenal's stand on moving the boat out to him. By going what he said, he looks all set to call it a day at the club he has been at since 2008.
Rumour rating/probability: 4/10
Ramsey is almost certain to leave the club at the end of the season. But this rumour comes from the Sun and they are not very reliable when it comes to transfer news. So it is advised that readers take this news with a pinch of salt.
Video
What's next?
Aaron Ramsey is wanted by a host of top clubs and it is unlikely that he will choose to go to Everton. While the pay package may be enticing, Ramsey could still be offered as much or more by a bigger club.