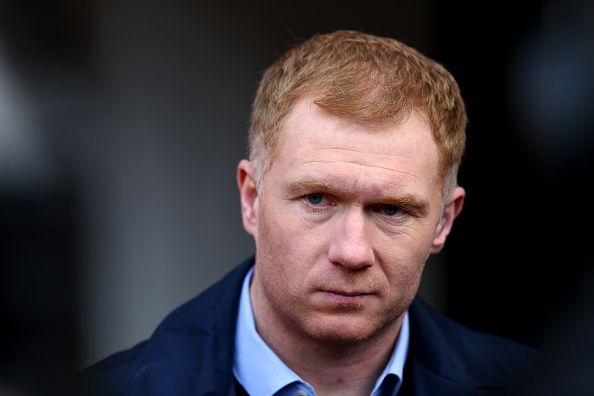 What's the story?
Manchester United legend Paul Scholes has given his verdict on the longstanding debate in football; who is better – Ronaldo or Messi?
In case you didn't know…
Scholes rubbed shoulders with Cristiano Ronaldo at Old Trafford when the Portuguese joined the club in 2003.
During their time at United, the English giants won a Champions League title, three Premier League trophies, and the FA Cup.
The heart of the matter
In an exclusive interview with ESPN, Scholes had his say on Manchester United's current slump, while also referring to the two greatest players in modern football.
When the former United player was asked about which current players he enjoys watching, he said,
"Modric, [Toni] Kroos, Messi. Watching Messi against Tottenham at Wembley made me think about the Messi and [Cristiano] Ronaldo debate again"
When asked who he thinks is the best, Scholes replied,
"Messi. But Ronaldo is brilliant."
He added,
"Ronaldo is sensational at what he does, with pace and power. He scores, he takes free-kicks. But as an all-round footballer, Messi — wow, his passing — has absolutely everything."
Scholes also went on to speak about the dismal crisis his former club is in, stating that even a superstar like Messi is bound to struggle in the atmosphere that currently pervades Manchester United.
He said,
"It feels like every player who comes into the team struggles. I feel like we could sign Lionel Messi at the moment and he'd struggle in this team."
What's next?
Manchester United's slump is unlikely to go away anytime soon, and only a big change can change the situation at the club.
As for the ongoing debate between fans of the two five-time Ballon d'Or winners, it doesn't look like it will dissipate anytime soon, and what is left is to only be thankful that we live in an era where we get to witness the two players in their prime. 
So, Ronaldo or Messi? Have your say in the comments.