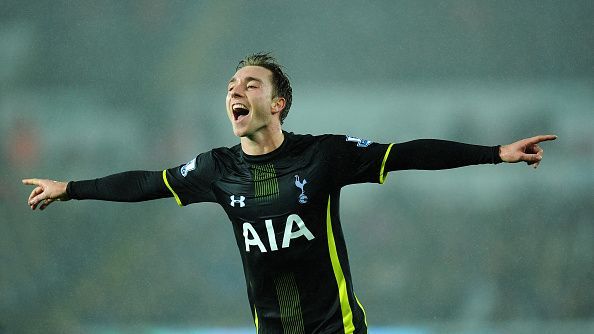 Eriksen is a target for PSG and Real Madrid
According to the latest reports
, French champions PSG are willing to spend £100m on Tottenham's Danish star Christian Eriksen before the transfer window closes.
While clubs in England cannot make any new signings, the transfer window is still open all around Europe. Clubs can sign and sell players until August 31st. Tottenham could be one of the victims of this window as PSG plans to launch a mammoth deal to sign Christian Eriksen from Tottenham.




Despite renewing contracts of first-team stars like Harry Kane, Erik Lamela, Michel Vorm, and Heung Min-Son, Tottenham are yet to do the same with Christian Eriksen.
And if reports are to be believed, it looks like the player and the club is at a standstill. This is an encouraging sign for PSG who want to sign the 26-year-old. With less than two years left on his contract, Spurs are running out of time and could be even forced to cash in on the Danish midfielder.
Even though a lot could change over the coming months, Spurs should prepare themselves for the worst case scenario and should have a contingency plan, should Eriksen decide to leave the club.
While there aren't many players who can replace the great Dane, one player who undoubtedly can do that is Bayern Munich's Real Madrid loanee James Rodriguez.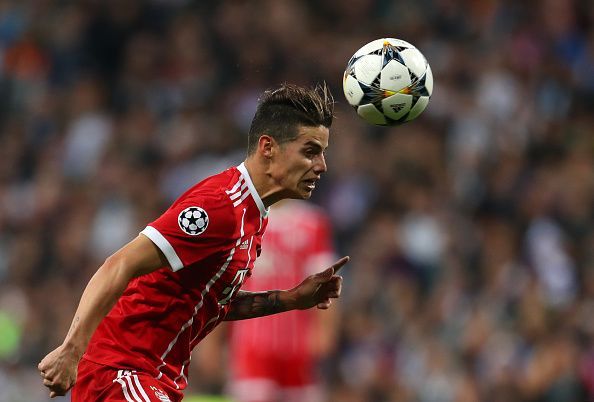 James Rodriguez joined Real Madrid after having a great World Cup in 2014. He never settled, because soon after he was shipped to Bayern Munich in 2017 on a two-year loan deal. After initial struggles under Ancelloti, James' Bayern career took off after Jupp Heynckes took charge of the club.




After the departure of Zidane and Cristiano Ronaldo, some reports suggested that Real Madrid want him back a year early. But such rumours were put to rest by the player's father.
James still faces uncertainty over his Real Madrid future. It is still uncertain if he would fit under current Real Madrid manager Julen Lopetegui's style of play. Tottenham can capitalise on this uncertainty and should try to sign the player.
Real Madrid will find it hard to resist a bid in the region of £100m especially if they think James doesn't fit in their style of play.
The 27-year-old Columbian has the technical ability and creativity to replace Eriksen. One can argue that he is a superior goal threat than Eriksen. There is also an additional benefit if such a move happens for Spurs.




Should Lopetegui decide that Rodriguez won't fit his style of play, Real Madrid are likely to go for Eden Hazard from Tottenham's London rivals Chelsea.
A £100m bid from Tottenham will cover half of the reported £200m bid that Real Madrid are preparing. So Tottenham can not only upgrade their starting eleven, but they can also weaken one of their biggest rivals. And we are pretty sure than Pochettino, and his bosses will enjoy such an added benefit.
Before ending, we want to say that we do not think that cashing-in on Eriksen is a good idea. If it is possible, Tottenham should keep hold of the player because he is far more worth than the money. But in case he leaves, then it could end up as a blessing in disguise for Tottenham.