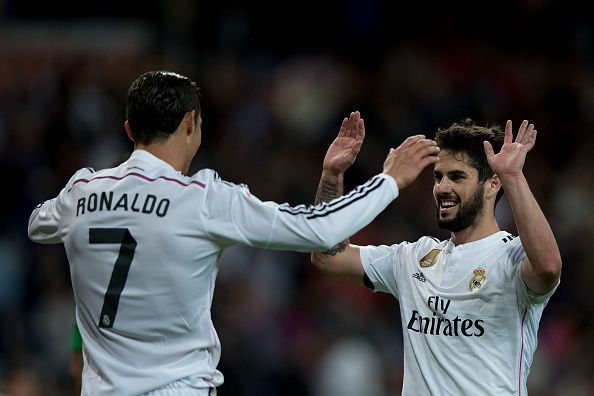 Real Madrid midfielder Isco has given his verdict on the departure of the La Liga giants' star man Cristiano Ronaldo over the summer.
The Portuguese ace left the Bernabeu to move to Italian giants Juventus in a €112m transfer over the summer. His exit has left an undeniably big void to fill in the club.
Julen Lopetegui's side broke all the wrong records in the past few weeks, with their 2-1 loss to Levante last weekend being the latest.
The defeat leaves Madrid at the lowest league position after nine games for 17 years, prompting fans to call for the manager's head.
During a press conference on Monday, Isco spoke of the need to keep Lopetegui at Madrid, asserting that he should be given more time to do his job.
When asked about Cristiano Ronaldo's absence, the midfielder said, "People have been talking about that all season. We can't be talking about someone who isn't here. I miss [Gareth] Bale and [Dani] Carvajal when they are not with us. There are plenty of solutions to score goals."
He added, "We can't be crying over someone who didn't want to be here."
The five-time Ballon d'Or winner has since replied to Isco's comments saying, "It's all right. You cannot cry. I do not have to talk about other clubs."
"Everyone knows the story I had at Real Madrid and what is important tomorrow's game [against Manchester United]. It's not for me to talk about the crisis of others."
The exchange has caught the attention of fans who have since taken to Twitter to address the dialogue between the two former teammates:
Cristiano Ronaldo returns to Old Trafford today as Juventus take on his former club Manchester United in the Champions League.