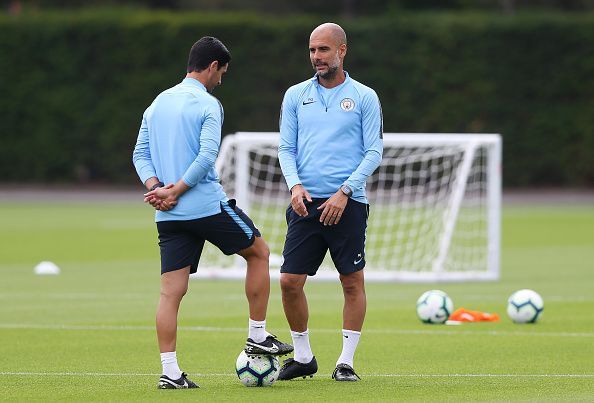 After missing out on Fred, Manchester City decided upon Jorginho as the man to deputize Fernandinho at the heart of Guardiola's midfield, however, what looked like a done deal a month ago only fell apart at the last moment as the Italy international snubbed the Blues to join Chelsea along with his Napoli manager Maurizio Sarri.
Jorginho's move to London leaves City in a spot of concern, having already made up their mind to bring in the Brazil-born midfielder to strengthen their ranks for next season.
If reports are to be believed Guardiola, with just three weeks left for the Premier League to start, might not make a venture into the transfer market for another midfielder but there are a few options out there if he decides otherwise. And having won the league with 100 points last season, there will be no dearth of talented players who would want to play for the Champions.
Here is a list of three players that the City boss could improve his midfield with. Let's take a look:




---
#1 Mateo Kovacic, Real Madrid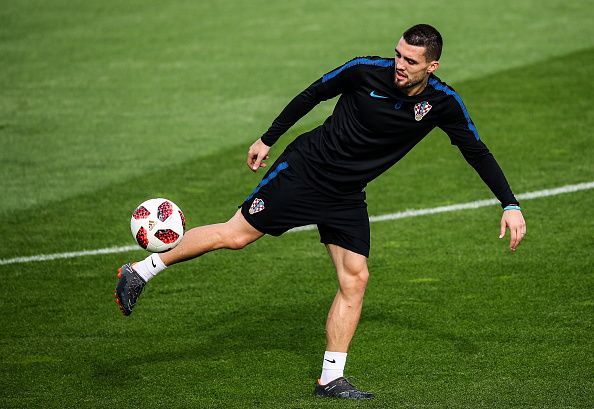 The Croatian international has been linked with a move to the Etihad stadium for quite some time now and with Jorginho moving to Chelsea, he is once again dominating the newspapers as a potential candidate for Manchester City.
A three-time Champions League winner and 2018 World Cup finalist, Kovacic has got all the attributes to bolster Manchester City's already impressive midfield even further. He is a box to box player. He is not traditionally a defensive midfielder but that doesn't mean he isn't equipped to play there. (Remember Fernandinho was not a defensive midfielder either when he joined Manchester City from Shakhtar Donetsk).
The 24-year-old is defensively aggressive. Skilled with excellent dribbling abilities, he can pass the ball meticulously as well. Basically, he is a perfect all-round midfielder. But he's got the brain and age on his side to develop into a perfect no 6 if Guardiola wants him there. Should he move to Manchester, it would be interesting to see what the City boss can do with a raw talent like him.
So, will the deal materialize?
Well, the Real Madrid man issued a transfer plea last month ostensibly due to his lack of playing time at the Spanish club and hence a move may be definitely on the cards.




However, his transfer fee could be a potential stumbling block as Real Madrid hierarchy would like to pocket a handsome amount out of the deal.
#2 Thiago Alcantara (Bayern Munich)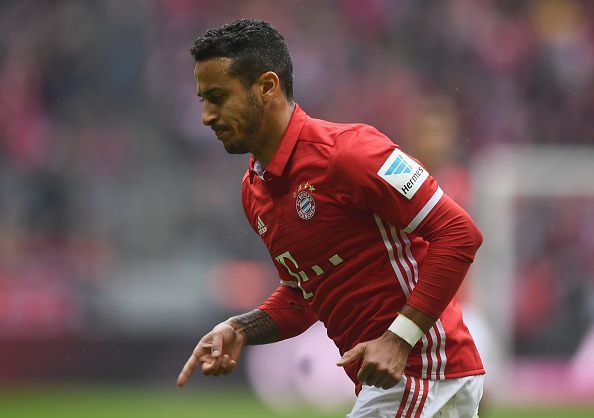 This guy needs no introduction. The fantastically gifted Spanish international currently plies his trade at Bayern Munich. Marred by injuries, Thiago had a very indifferent last season but there is no doubting his talent.
Basically, he is a creative player with excellent dribbling abilities and ball control, which allows him to operate proficiently in a deep-lying playmaking role as a central midfielder.
Known for his accurate distribution of the ball, the 27-year-old fits Guardiola style of football perfectly which is why the former Bayern Munich boss brought him from Barcelona to the German club in 2013.
He's got the brain and understanding to be one step ahead of most people. But is he the kind of number six that Manchester City looks for at the moment? Can he put up with the rigours and physicality of the Premier League? These are the questions Manchester City think tank needs to address if they choose to bring him to the Etihad Stadium.




However, if Guardiola decides to bring in a little more creativity to Manchester City midfield just in case David Silva/Kevin De Bruyne endure a bad season, Thiago is a more than viable option.
#3 Julian Weigl (Borussia Dortmund)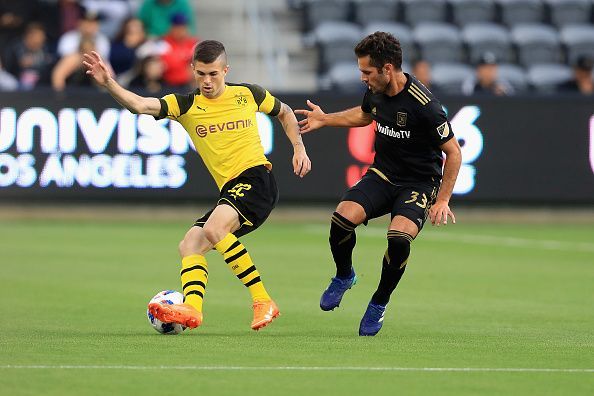 The highly-rated German midfielder has been heavily linked with Guardiola since the Spaniard's time at Bayern Munich. He is tall, lean and has been likened to Barcelona's Sergio Busquets because of his defensive style of play.
Weigl is perhaps the player most similar to Jorginho on our list and would fit perfectly into the current City ensemble with his meticulous reading of the game and ability to play a forward pass. He is only 22-years-old and hence would be one for the future but is also efficient enough to make an instant impact and lessen Fernandinho's burden, should Guardiola opt to bring him onboard.
The youngster oozes confidence and could achieve great things in future playing alongside the likes of David Silva and Fernandinho- there are no two ways about it.