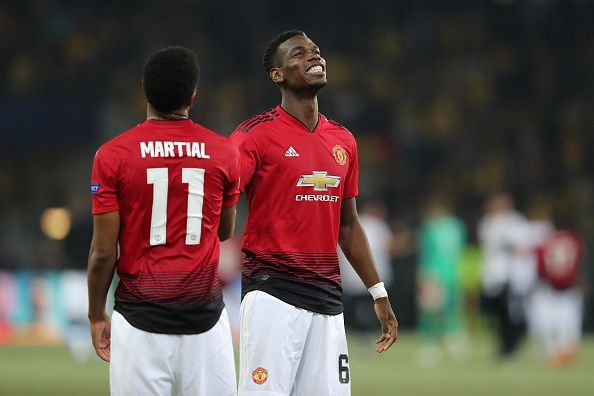 The early season blues seem like a thing from the distant past now as Jose Mourinho's Red Army picked up their third away win on the trot with a dominant performance against the Swiss champions Young Boys.
The hosts came out swinging right from kickoff and United found it hard to find their footing in the first half an hour or so as Young Boys looked set to spring a surprise. Things, however, did not pan out that way as United showed in abundance the extra bit of quality they had in the final third as Paul Pogba's swivel and top corner finish caught them flat-footed.
Shortly after, Pogba found Luke Shaw with a delightful diagonal ball. The young full-back, who has recently been gifted a new lease of life, sent it into the box first time but the ball hit Mbabu's hand and the ref awarded a contentious penalty. Pogba took forever before dispatching the ball in the top corner.
In the second half, United took a more pragmatic approach and once they got the chance to hit the hosts on the counter, Pogba pranced ahead with the ball with Rashford, Lukaku and Martial providing him support. Pogba found Martial in space and with a little bit of good fortune, the Frenchman scored his first goal since last January.
Without further ado, let's take a look at the 3 reasons why Manchester United thrashed Young Boys.
---
#3 The Red Army is settling down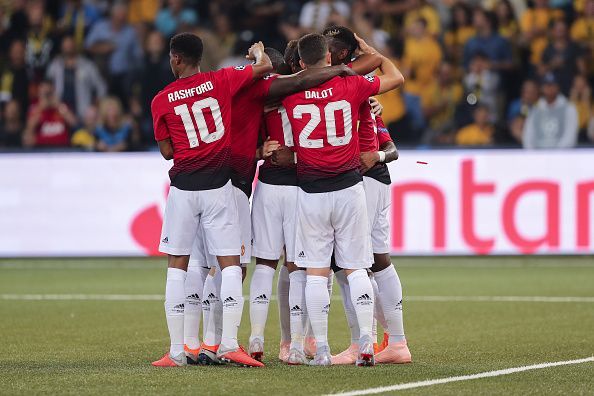 No season is won after the first 3 game weeks. More than half of Manchester United's starters hadn't had the time to settle down at Carrington before they were thrust into the thick of the action as the Premier League started. But now the players are settling down and partnerships are beginning to emerge all over the field.
Smalling and Lindelof look formidable. Smalling was once again all heart as he laboured to keep Assale and Fassnacht from getting clean through on goal and even hurled himself in the way of thunderous shots like you'd expect anybody who succeeds Nemanja Vidic to do.
Alongside him, Lindelof looked more comfortable on the ball and his assured forward passing could go on to become an asset for Manchester United. Luke Shaw and Diogo Dalot excelled in their roles and while being impressive is becoming a feature of Shaw's game, Dalot dazzled in his debut with his pace and ability to whip in some beauties into the area.
Pogba and Matic seem to understand each other much better now as their communication is facilitated further through another midfielder- this time it was Fred.
And with Lukaku, Martial and Rashford leading the line, United are menacingly direct on the counter-attack and that's exactly what helped them secure all 3 points.
United have won all 3 games where Lukaku, Martial and Rashford have started together. The Red Devils have scored 8 times in those 3 games and Paul Pogba was involved in 5 of them. Key?
#2 Anthony Martial's second-half performance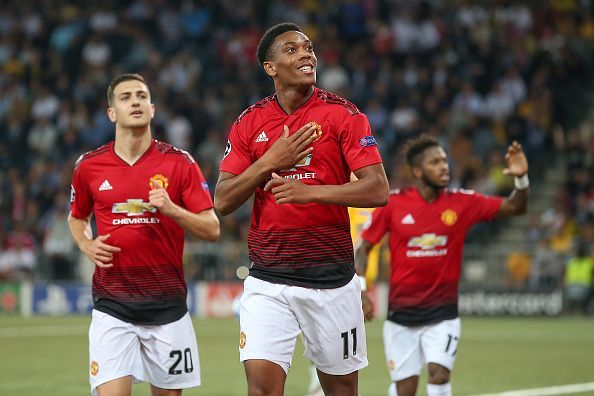 The Anthony Martial that tore oppositions apart in LvG's final season had gone missing and it looked like the belief in the youngster was petering out. His first-half display was underwhelming once again and it looked like Martial was going to have yet another dud.
But that was not to be. It's possible that Mourinho put some spark into Martial with his half-time team talk and the Frenchman came out and started taking the mickey out of opposition defenders. He ghosted past the high press several times and though the final product was lacking often, the flashes of brilliance were there.
It just goes to show that all that Martial needs is time and a run of games. It took him 45 minutes to whip out his bag of tricks. It might take him another 90 to bring the final product to the port. Mourinho has got to persist with him. United just can't afford to lose a player of Martial's ability.
#1 The class of Paul Pogba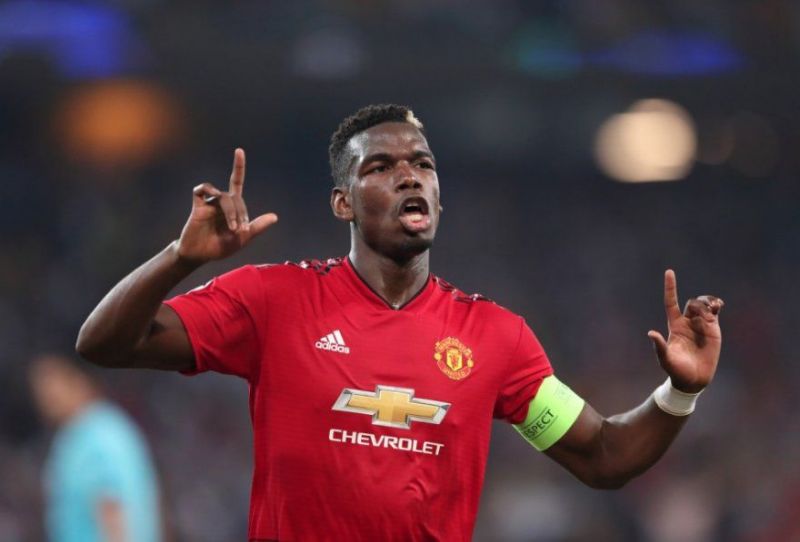 What will be most reassuring for Manchester United fans right now will be the fact that Pogba is doing what Mourinho is asking him to do and he has been excelling at it. He did it against Burnley at Turf Moore and did a repeat at Vicarage Road in the Premier League. Against Young Boys, he was indomitable. 2 goals. 1 assist. 50 of 54 passes completed at a rate of 93% success rate. 3 chances created.
Paul Pogba is the kind of player that demonstrates what sets a team like Manchester United apart when compared to their hosts last night. His intelligent passing and movement gave United their first goal of the night and what a belter it was!
He kept his composure and scored from the spot shortly after. It's quite a sight watching Pogba galloping into the final third with options around him because you know something good is in the offing. So when Lukaku and Rashford dragged the defenders to one side, Pogba found Martial on the other and helped United seal the deal with a masterful assist.
Pogba has been consistent so far this season and if he can keep this up, United will have fewer things to worry about as the season gathers momentum.