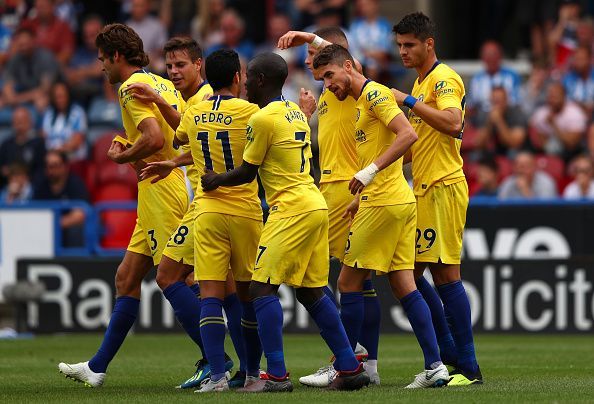 The Premier League 2018-19 season officially kicked off on Friday the 10 August, with Manchester United's 2-1 win over Leicester City. If the opening game was any indication, this season could be one of the most competitive ever in the history of English football.
The usual six clubs are vying for four Champions league spots this season, and with other teams signing players of credible European pedigree, expect plenty of drama ahead. There was plenty of questions asked with regards Chelsea being able to have a strong start to the new season due to late arrival of the new manager Sarri and other key signings. Huddersfield certainly looked like a stern test as Maurizio Sarri looked to get his first taste of English football.




Fortunately for him, Maurizio Sarri made an impressive debut to the Premier league this season with a 3-0 win at Huddersfield. Throughout the match, Chelsea barely got out of third gear but they were clinical in front of the goal.
With N'Golo Kanté, Jorginho and Pedro getting on the score sheet, The Blues will be glad to avoid a nervy start under their new manager. Here are 4 key takeaways from the match.
---
#1 The starting lineup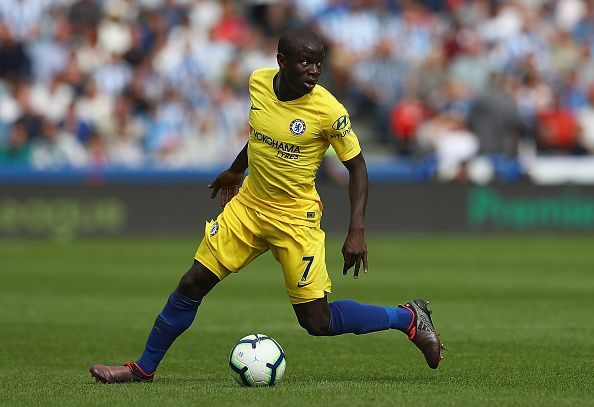 The starting lineup was similar to the one Sarri used throughout the pre-season. The back four was similar to the one which started in the Community Shield. N'Golo Kanté came in for Cesc Fabregas in midfield along with Barkley and Jorginho. Willian and Pedro were also picked to start alongside Alvaro Morata upfront.




The starting lineup used in this match could see many changes as the season progresses. In defense, Emerson and Andreas Christensen will be competing for a place in the first team. In midfield, the return of Mateo Kovačić and Cesc Fabregas is expected.
Ruben Loftus-Cheek also could be another option as the youngster looked lively in his cameo. In the forward line, Willian and Pedro had an effective game with Hazard and Victor Moses ably replacing them.
Alvaro Morata had a tough outing against three centre backs, and often found himself isolated or making wrong decisions with the ball at his feet.
Also, expect Eden Hazard to feature against Arsenal next week from the start, with Kovacic also expected to make an appearance.
#2 Effective substitutions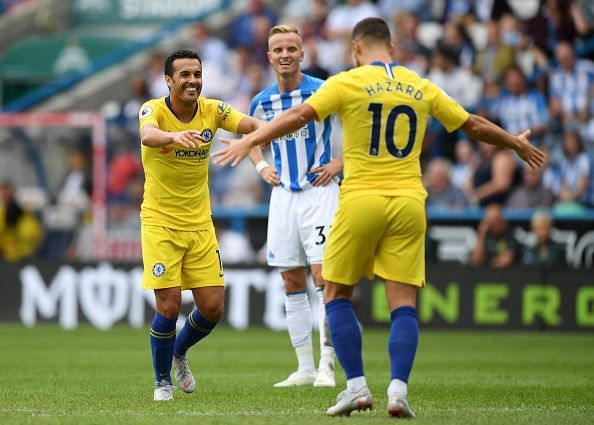 Maurizio Sarri's game management was impressive as his substitutions were timely. The replacements made a good impact on the game as Chelsea consolidated their position further in the second half.
Chelsea fans will see this in stark contrast to Antonio Conte, whose substitutions and game management invited a lot of criticism last season.
The substitutions also showed the trust the manager has in players like Loftus-Cheek and Victor Moses. Loftus-Cheek especially looked much more effective in the middle of the pitch and could stake a claim in the starting eleven against Arsenal next Saturday.
Eden Hazard was the most effective substitute as the Belgian wizard carried his World Cup form to the Premier league by setting up the third goal, and was also a constant nuisance for Huddersfield's defenders.
#3 The striker situation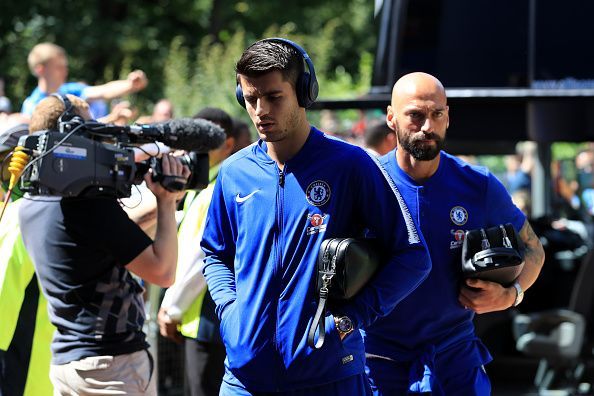 Alvaro Morata failed to register himself on the score sheet, but fought admirably throughout the game against an otherwise extremely physical Huddersfield defense. He could certainly get better service as the team gels and more cohesiveness comes into the buildup play.
Chelsea lacked the incisive passing that characterizes Sarriball. However, Chelsea also needs a plan B if Morata fails to perform this season.
The decision to loan out Batshuayi to Valencia looks questionable as Olivier Giroud is not seen as a stylistic fit for Sarri's system, and Tammy Abraham though full of promise, is yet to perform in the Premier League.
If Alvaro Morata doesn't have a good season, The Blues might have a lot of problems this term.
#4 Positive early signs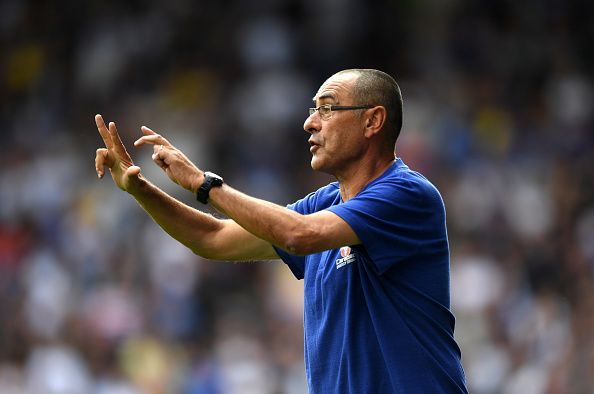 As clichéd as it may sound, it is too early to make any predictions. This Blues side is a work in progress, and will only get better as the season progresses. Key players are still working their way towards full fitness, and new signings are also finding their feet. However, some positive early signs cannot be ignored.
Pedro and Willian looked better than they were last season, and Chelsea's distribution from the back was fluid. Midfield to attack is also an area of concern as Chelsea still lack the surgical precision needed to carve out Premier League defenses.
Such cohesiveness will only come with time. Eden Hazard could be the player who finds another level in his development as the Belgian completed more than six dribbles in his 20 minutes cameo. Even N'Golo Kanté might unlock his attacking potential, and his goal against Huddersfield might be an indication of things to come.
Chelsea's impressive win over Huddersfield gives some breathing space to the manager as he seeks to replicate his exploits with Napoli. The Italian surely has his task cut out as he looks forward to the new season.
The former Napoli coach will be hoping his new team learns his system quickly because every team will not be as easy to beat as Huddersfield Town.