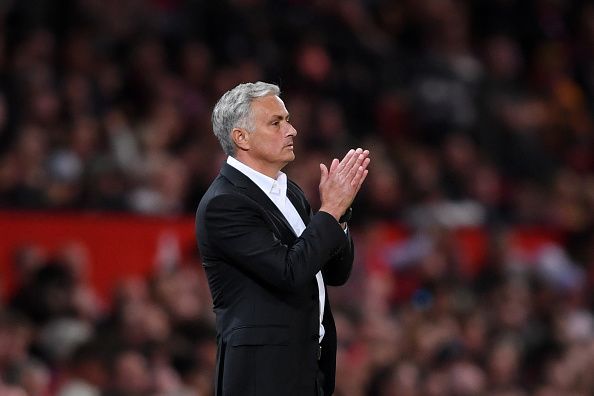 What's the story?
Manchester United cannot heave a sigh of relief as it stands. The Premier League window is shut but that doesn't mean that there won't be any more departures. Manchester United's unsettled star Anthony Martial is now the subject of interest of Serie A giants Anthony Martial, according to Italian daily newspaper La Repubblica (via The Mirror).
The newspaper claims that AC Milan are ready to make an enquiry about Martial before their transfer window closes at the end of the week.




In case you didn't know…
Jose Mourinho appeared to be unhappy about the absence of first-team players post their pre-season international friendly defeat against Liverpool. Anthony Martial had left the tour to witness the birth of his baby but did not return in time.
He said,
"Anthony Martial has the baby and after the baby is born – beautiful baby, full of health, thank God – he should be here and he is not here."
Martial went AWOL subsequently and was fined by Manchester United. However, he has returned now and is training with the first team. Though he was named on the bench in United's season opener against Leicester City, he did not play a part.




The heart of the matter
Anthony Martial was in top form before the arrival of Alexis Sanchez in January. The player was scoring goals and wreaking havoc down the left flank for Manchester United. However, following Sanchez' arrival, he played a bit-part role and this resulted in Martial's agent claiming that he wants to move out of Old Trafford.
Martial's agent Lamboley said.
"After thinking about all the factors and possibilities, Anthony wants to leave Manchester United,"
"There are lots of factors, and right now it's too early to talk about them.
"I think that when United, the most powerful club in the world, do not find an agreement after eight months of negotiations then they do not really want to keep such an important player in their squad. That's why this decision has come – it's a well-thought-out decision.
"Everyone will have their opinion but I think he needs to resume his career. The time has come."
Rumour rating/probability: 4/10
We're not too certain about La Repubblica's credibility right now. But AC Milan might very well bid for him. However, it is highly unlikely that United will let him go as they won't be able to sign a replacement.
Video
What's next?
Manchester United will ask AC Milan to break the bank for Anthony Martial. They will only let him leave if they get a huge sum of money in return. Otherwise, it just doesn't make sense for them to sell Martial especially at a point where they won't be able to sign a replacement.