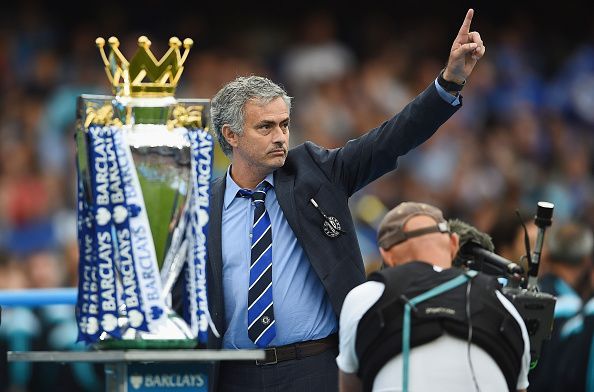 Over the years the word success has been associated with Jose Mourinho when it comes to footballing matters.
He is the one person who has used his one formation with trust and assurance. However, the 4-2-3-1 he has been so famous with hasn't given him the same colourful results at Manchester United as they did with Chelsea and Real Madrid.
What could be the reasons for this?
At Real Madrid Jose used the 4-2-3-1 and won the LaLiga once, came second the other two years and reached the UEFA Champions League semifinals for three years in a row.
At Chelsea he had a good two seasons coming out third with close margins in the first, then winning the Premier League with ease in the second one. What made his two teams so good?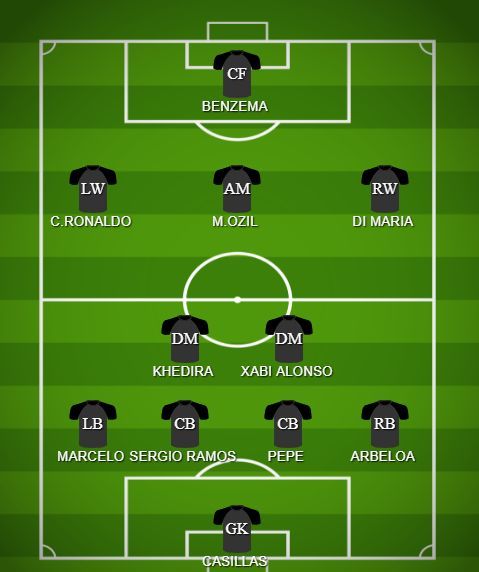 Defence
Jose Mourinho has always depended on the strength of his defence, his goalkeeper and back four as the backbone of his team's success. Why his teams performed so well until the 2015/16 season is down entirely to his back four's aptitude.
When Ivanovic and John Terry began to age his Chelsea had a disastrous campaign in 2015-16.
Manchester United's back four hasn't been entirely up to scratch which made it easier for the neighbouring City to run away with the league last season.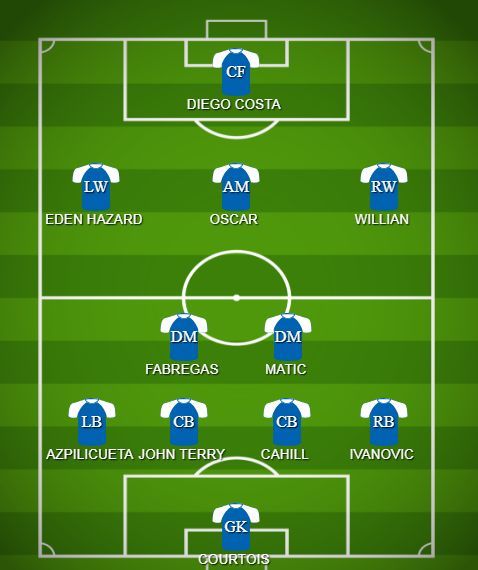 #2 Defensive midfield
Jose's defensive midfield pairs have caused chaos for opponents over the years.
Xabi Alonso played as a deep-lying playmaker while Khedira took the role of ball winner at Real Madrid which made his philosophy a winning one.
At Chelsea, he constantly alternated the pairing of Fabregas and Matic [in games when they had to attack] and Ramires and Matic [when they needed to defend]. In extreme cases, he would put a centre-back as a defensive midfielder, Kurt Zouma being an example.
At Manchester United, he hasn't really enjoyed the full flow of that deep pair. Matic has fit the role well, but Pogba, Herrera and Fellaini have never looked like comfortable partners for him.
New signing Fred has the potential to become the ideal partner for Matic but he is struggling to get to grips with the Premier League. Giving him time to adapt is necessary if he is to unlock his full potential.
 Attacking midfield and Wingers
Wingers have always brought the beauty to Mourinho's teams when linked up by a good no. 10.
Thoughts of those crispy passes from Ozil feeding a Ronaldo break come to mind. A delicious cross into the box from Willian, beautiful one-two passes between Oscar and Hazard carving teams open or just one individual moment of Magic from Hazard and Ronaldo.
The attacking three have always brought the creativity and goals for Mourinho, who doesn't play possession or all-out attack football but always used to rack up plenty of goals from this.
At Manchester United, this hasn't worked out as much. Alexis Sanchez has the potential to shine like the other left wingers but it simply hasn't sprung out. Manchester United has no real talented No.10 or right winger which leaves their attack stunted at times.
 Striker
Target man, big physical presence, goal poacher and aerial target.
Those are the qualities that are in Jose Mourinho's notebook. It's safe to say he hasn't been far off when it comes to finding the right man for that even at Manchester United. This is obviously the most important role Jose never forgets to have in his teams.
Lukaku can grow into a serial goal scorer like Higuaín and Zlatan Ibrahimović were as time moves on but is in serious need of the players behind him to create more chances and openings for him if he is to make as much of an impact as the previous no.9s that Mourinho has had.
So, what does Manchester United need to add to Jose Mourinho's list of successes?
As a short-term fix, it seems that his recent shift to a 4-3-3 which he did use in the past and got fabulous back to back league wins in 2004/05 and 2005/06 seasons, is doing well for him albeit against relatively weaker opponents.
Manchester United do have talented players in the attacking department and allowing them the opportunity to attack more is what the Red Devils need in their quest to become a dominant force in England and Europe once again.
The 1st half against Watford showed us a speckle of that and Mourinho will need to encourage his players to play like that more often.
Defence is a major problem for Manchester United at the moment and even countless training sessions will not rectify it. The central defence has coasted United games on numerous occasions.
Mourinho simply doesn't have the right personnel that is at the same level as his previous title-winning defensive backlines.
For now, the midfield three namely Matic will need to protect the Manchester United backline. If Fred, who is better in the defensive phase of the game than Fellaini or Pogba picks up his form, it will help keep Manchester United's compactness in defence.
Since there is no turning to the transfer window, Mourinho will have to make due with what he has. If he is to take United to the Fergie glory days he needs to add a couple of marquee signings in the January window or the next summer.
This season could determine whether Jose can be the man to bring back the fallen Red Devils or maybe they will fall to nothing.