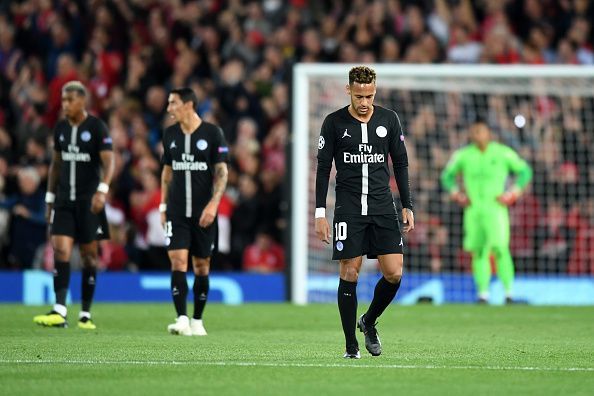 Less than four months after their Champions League final defeat to Real Madrid, Jurgen Klopp and Liverpool take on Paris Saint Germain in the opener for Group C. The Reds were dominated by a splendid performance from Gareth Bale in the final, and with a reinforced side, many expect them to go far in this year's edition. However, with Group C also containing both PSG and Napoli, Liverpool will have a fight on their hands.
However, for PSG on the other hand, this is supposed to be their season. The Parisians have been desperately chasing after a Champions League crown since Neymar singlehandedly stole it from them for Barcelona a few years ago. But they changed things when they went and bought the Brazilian, spending an obscene amount of money. However, even then alongside Kylian Mbappe, Julian Draxler, Edinson Cavani and many others, PSG failed again last season, going down to eventual Champions Real Madrid.
Now a year later and the Ligue 1 giants are back, but yet again have failed to make an impact in the Champions League. Matchday 1 and their superstar Neymar goes missing and they are outdone by a dominant and resurgent Liverpool side in the dying seconds of the game, losing 3-2. However, the game was over much before that, with PSG struggling to make an impact anywhere across the line, relying on individual brilliance to get them through.
Here are three reasons why PSG lost to Liverpool:
#3 Where was Neymar Junior?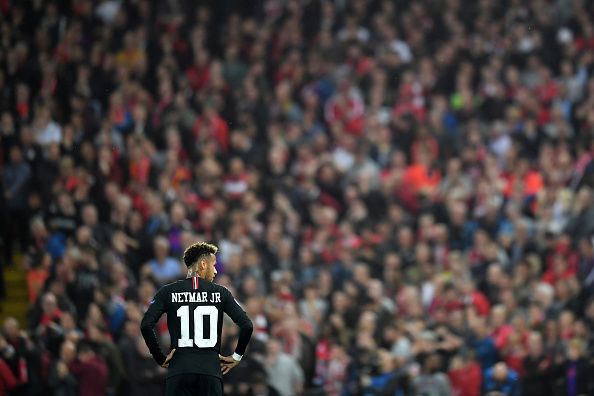 A global superstar, a phenomenal attacker on his day and most definitely a man who can change the course of a game if he wants, Neymar has it all but yet for some reasons the Brazilian isn't where he is supposed to be. Many consider him to be the heir to Lionel Messi's and Cristiano Ronaldo's throne once they retire and yet Neymar isn't where he is supposed to be.
Today of all days, with the entire world's eyes on him as PSG took on Liverpool, the Brazilian had his chance to prove everyone wrong and the chance to showcase his worth. But yet the 27-year-old Real Madrid target disappeared when PSG needed him the most. Thanks to that, Trent Alexander Arnold had the right wing all to himself, as the Brazilian refused to press and PSG paid the price.
Sure for all his attacking talents, Neymar can be given a pass on his defensive duties, but that too disappeared. He made an instep here and a sidestep there, but other than that it was as it was only Edinson Cavani and Kylian Mbappe leading Thomas Tuchel's front line, with Neymar barely touching the ball.
Things need to change for the Brazilian, and while he may threaten Ligue 1 defenders week after week, it looks like he'll have to step it up for the Champions League. Otherwise, what's the use of holding the title of the world's most expensive player?
#2 Midfield struggled to dominate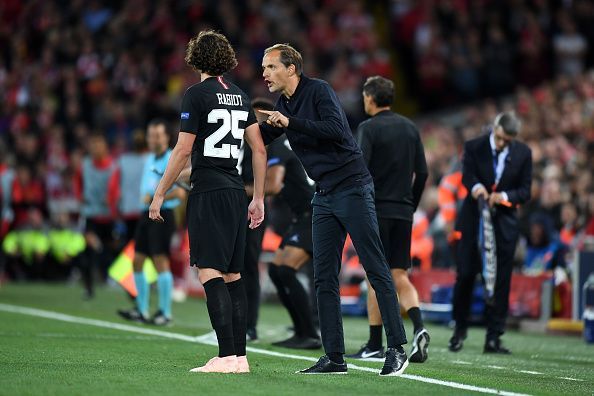 Playing an unorthodox back three always has its issues, especially when you sacrifice on the holding midfielders. But with no Marco Verratti to play as the regista, his midfield partner Adrien Rabiot struggle to perform his duties. The Italian star was sent off the last time PSG played in the Champions League, during the of the round of 16 matches against Real Madrid and thus missed tonight's game against Liverpool.
But with Adrien Rabiot and Angel Di Maria playing more centrally, many expected PSG to be just fine, but as Jordan Henderson said before the game "If Verratti is missing tomorrow I'd say that's a big blow for PSG." The Parisians struggled to make the most of possession at times, despite having the ball and even more so struggled to keep the ball for longer than five minutes in the second half, which was down to both James Milner and Jordan Henderson taking charge for Liverpool.
The two Englishman were in their element tonight and made sure to give both Di Maria and Adrien Rabiot a torrid time, with or without the ball. This made a major difference going forward, as PSG had to play long-balls or even have both Mbappe and Cavani drop very deep to help out Rabiot and Di Maria.
Once Julian Draxler came on, things looked a little better, begging the question as to why didn't the German star start, but it was too little, too late.
#1 Defensive frailties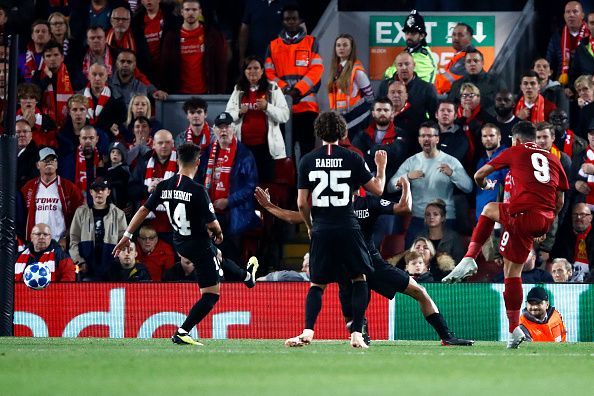 With the likes of Thiago Silva, Marquinhos, Presnel Kimpembe, Thomas Meunier and even former Bayern Munich star Juan Bernat, few would expect PSG to ship in three goals. That too, three goals that could have been avoided with a few changes here and there. The first one, was down to Thiago Silva and the fact, that the very experienced Brazilian mistimed his header and had to watch as Daniel Sturridge buried the opening goal past Alphonse Areola.
However, even after that, the Ligue 1 giants looked like a deer in headlights with a massive amount of space for Trent Alexander Arnold, James Milner and even Mohamed Salah to exploit on the right-hand side. With both Angel Di Maria and Adrien Rabiot being overwhelmed by James Milner, Jordan Henderson and Jurgen Klopp's gegenpressing, both Meunier and Bernat had to press forward to help out, but while the Belgian star returned, Bernat forgot his defensive duties every now and then and it showed.
The home side, or rather Alexander-Arnold should have done better with space they were awarded on the right-hand side, especially with neither Neymar or Di Maria helping out and PSG was struck by a wide array of crosses from the young English full-back. Things did not improve as time went on, with Marquinhos struggling to keep hold of either Salah or Mane, who were surprisingly the least influential players on the field.
This allowed PSG to keep a hold of the game to a certain extent, but as time ticked on, it simply became too much and Roberto Firmino made the most of the disjointed right-hand side to score the winning goal.