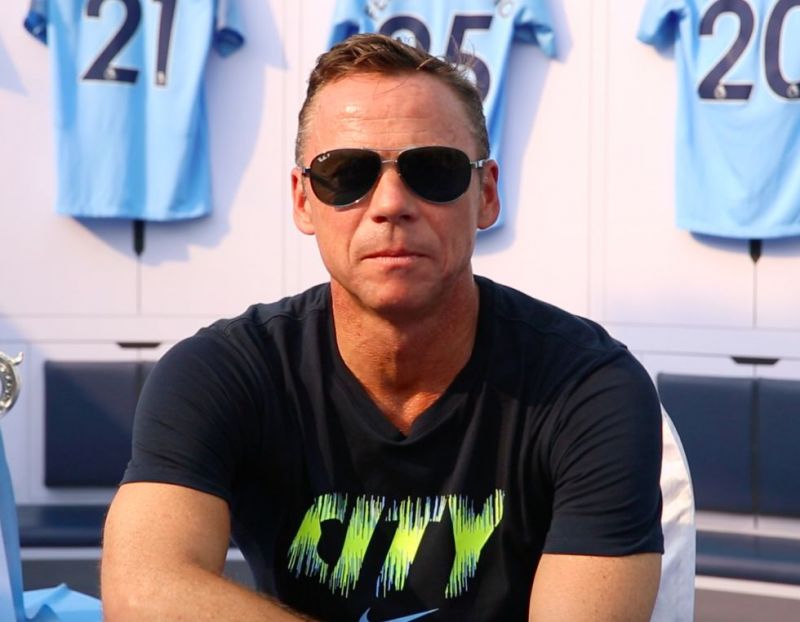 On a searing Saturday afternoon, you could've easily mistaken Mumbai for Manchester as the Blue half of the English city came visiting. Manchester City's trophy tour made a memorable pitstop at the Maximum City, where they displayed their League Cup trophy along with the glorious Premier League trophy to the club's proud fans.
Manchester City's Centurions Trophy Tour aims to celebrate their remarkable 100-point Premier League season of 2017-18 with its endearing fans around the globe. Cityzens in Mumbai got special treatment as along with seeing the silverware first hand, fans there got to meet, greet, and almost nutmeg club legend, Paul Dickov. 
The Scotsman is quite the star amongst City faithful since he scored an injury-time leveller in the 1999 playoff final that eventually saw City promoted into the first division. Yes, this club has come a long way.
Dickov was pretty popular amongst the Mumbai masses who greeted him with loud chants and he graciously returned the favour by posing for several pictures in the sun. He is very popular with Sportskeeda too now since he was incredibly generous with his time. Way more than his manager would've liked. 
Dickov has been through some of City's roughest times. In his first season at the club i.e. 1996-97, he played under no less than 5 managers, and here's what he had to say about it:
It was a crazy time, with a lot of instability in the club. Every manager was bringing in new players. While Premier League squads now have 25 players, we had 56 players. That in itself caused a lot of disharmony in the changing room.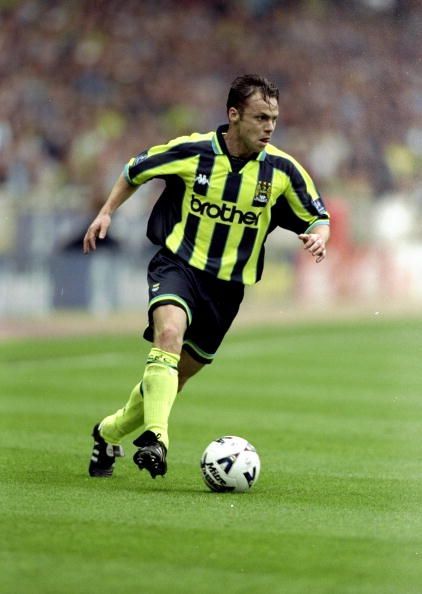 22 years on, City are the Premier League Champions, and Dickov's voice has perked up talking about how far his club has come:
It's amazing! For me, I'm not just an ex player, I'm a Manchester City fan as well. We were down at the lowest ebbs in the club's history, they (the fans) backed us through thick and thin. So to see them being successful – 3 Premier Leagues in the last 7 years, the football breaking all sorts of records last year. It's fantastic!
Not just for the fans, the people who work at the club as well. When I first signed in 1996 – a lot of people who are working then are still working at the club now, so (it's great) for the club to get the success it's getting. And it's thoroughly deserved as well!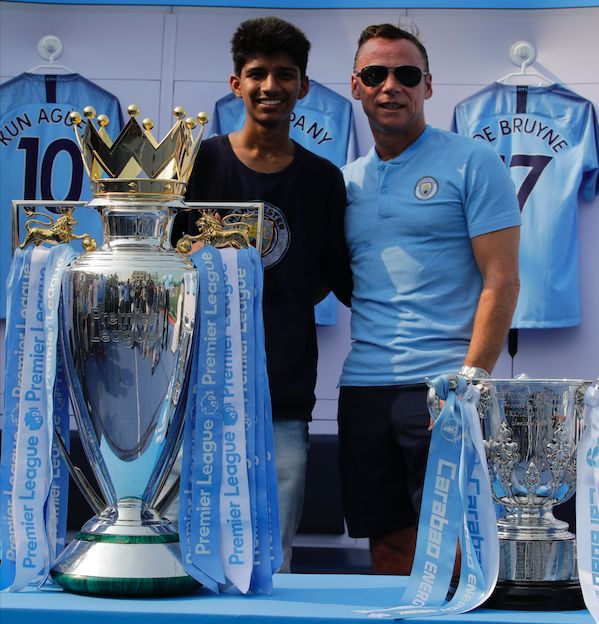 Well deserved indeed! City were definitely better than any team in the League last year. But there were some quarters bold enough to state that that City side was the best ever to have graced the Premier League. Here's the Scotsman's take on that:
I took some stick last season for saying yes. Look, there's Arsene Wenger's fantastic Invincible team, Sir Alex's treble winning team – they were all great, it's difficult to compare (teams from) different years. 
But at the same time, I genuinely believe that the football Manchester City played last season is the best I've seen in the Premier League.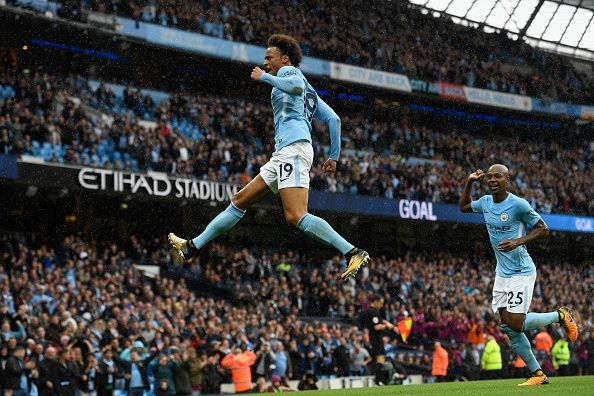 Even the club's most bitter rivals wouldn't be able to deny that statement with complete conviction. There was much to admire about that City side, but if you had to put your finger on one factor that brought about this footballing poetry, what would it be? Here's what Dickov thought: 
I think you've got to pinpoint the manager. Without a doubt for me, he's the best coach in the world and has been for many years. When he first came out, and you look at the players he inherited, and the players that he signed, every single player has improved. 
Kevin De Bruyne, David Silva, Sergio Aguero, they're already world class players. But, under Pep they've taken their game to a completely different level. And that's got to be down to the coaching that Pep and his staff gives them.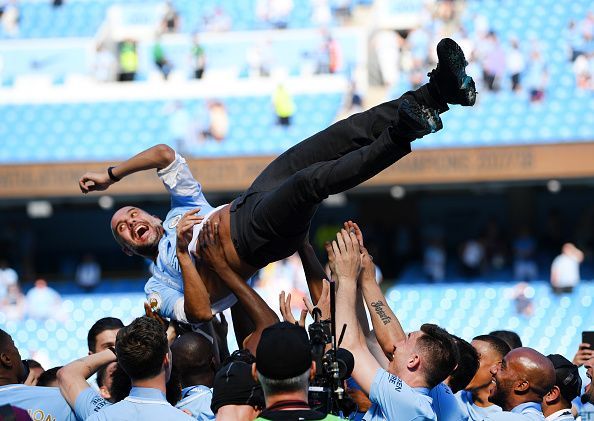 We went on to speak with Dickov about much more and even sneaked in a game of 4v4. He may have lost some pace, but that first touch was still impeccable.
All in all, this was an awesome experience all-round for fans and club alike, as were their earlier visits to Pune and Delhi with Joleon Lescott. The Premier League is incredibly popular amongst Indian fans and to see the clubs recognising the love is great. Props to Manchester City for that and we look forward to more such events in the near future. Until then, stay close to this space to know whether that 4v4 ended with another Paul Dickov injury-time belter.