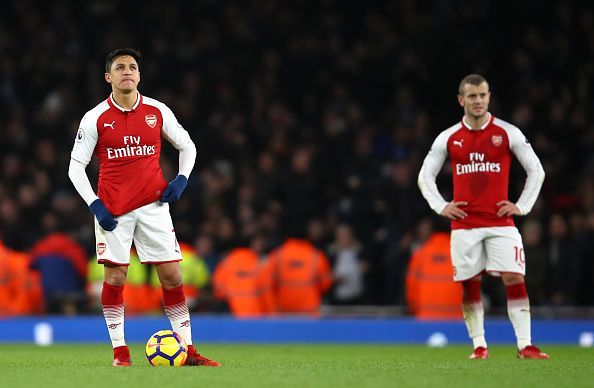 While playing in some of the most important and the biggest clubs in the history of the sport does not come easy for any of the players, the key is "consistency." Given the fact that it is extremely difficult to be playing at an elite level, there are those who have given their best in order to shape their legacy as some of the top-class football players. However, as the years have passed by, their charisma and bravado have faded into oblivion, as they remain nothing but bench warmers. With the tag of being some of the "multi-million" signings, they were expected to deliver in the biggest football league.
But due to multiple reasons, they haven't been able to do so, and that has affected the prowess of some of these world-class footballers in ways that the fans cannot even explain. From being some of the most feared players to being booed by the same fans, we have seen it all in the world of football as the seasons have passed.
We take a look at 5 such players, who were considered as the "gifts" offered by the Premier League, though, they failed not just in terms of delivering world-class performance, but also in terms of winning the hearts of the millions.
---
#5 Alexis Sanchez — Manchester United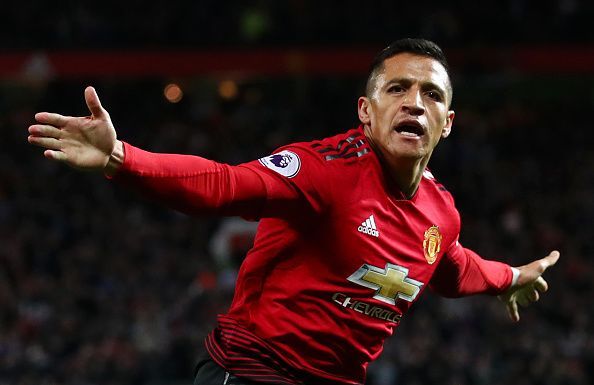 Due to the limited number of game time in his Barcelona days, Sanchez requested a move away from the Camp Nou and got his wish fulfilled as he joined the Gunners in 2014, a move that was warmly welcomed by most of Arsenal football fans, as he was set to join the German maestro Mesut Ozil, forming a duo that was extremely deadly.
However, at the domestic level, he has only been able to win a few FA Cups, along with some other titles, but was surely one of the best players at Arsenal. His transfer to Manchester United in 2018 was something that filled the Old Trafford with expectations, but they all drowned with nothing more than just sorrows, as Sanchez continued to be a disappointment. He may be a flop, but he surely has the hidden potential that his team truly needs.
#4 Jack Wilshere — West Ham United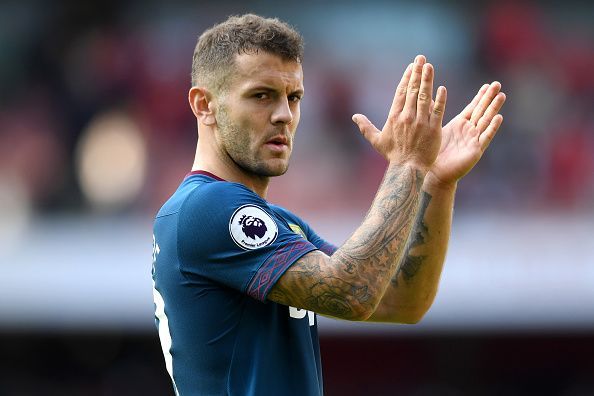 Many considered him to be a "wasted talent," as the Englishmen was once considered as being the future of English football. An extremely underrated box-to-box midfielder, Wilshere was once on the radar of clubs like Real Madrid, Bayern Munich, and Chelsea, but as his loyalty was being tested, he decided to remain with Arsene Wenger for almost a decade.
However, as injuries started pouring in, Wilshere's time on the pitch went on to become limited and he wasn't able to make enough appearances for Arsenal. With very little to offer, Wilshere was released from Arsenal after his contract expired. He gained sanctuary at West Ham United, where he expected to develop his game under the Argentine manager Manuel Pellegrini. With more than enough time on the pitch, Wilshere might be able to contribute to the West Ham's machinery in a different manner. But for now, he has to do much more to win the heart's of the fans.
#3 Javier Hernandez — West Ham United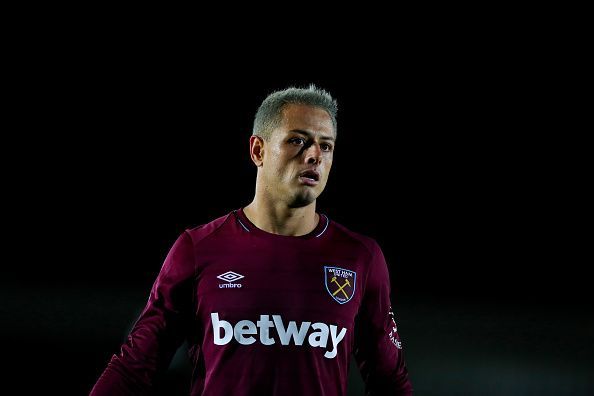 His performances for Manchester United earned him the recognition from every single top football team, and that included Real Madrid, for whom the Mexican played on a loan spell. With 23 appearances and 7 goals, his record was considered as being 'decent', but due to the available options on the bench, Madrid was in no mood to make his loan deal permanent. This move was one of the reasons why his reputation collapsed.
Chicharito later joined the German side Bayer Leverkusen before returning to Premier League in 2017 with West Ham United. Despite his credentials, including two Premier League titles, his time with the Hammers has been a train-wreck. Due to the limited number of appearances this very season, the 30-year-old has not been able to capitalize in any manner, as he his yet to score. Injuries too have played a very important role in the plummeting of this world-class talent.
#2 Theo Walcott — Everton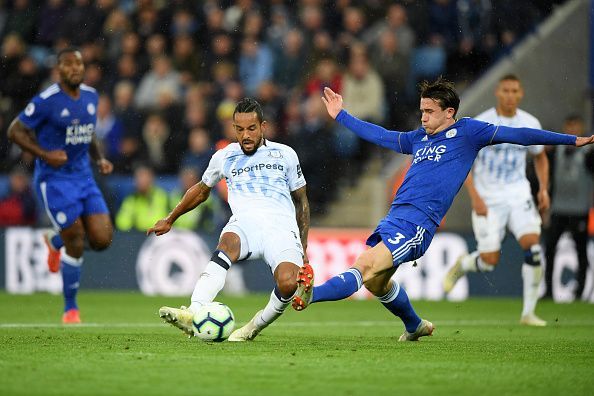 "I can only speak from experience but he was one of the most dangerous players I have ever played against" – Lionel Messi on Theo Walcott
The Arsenal veteran, at one point in his career, had a lot more to offer, as his pace and dribbling skills were one of his most important assets. His early days playing for the Gunners proved to be an important factor for him, as the Englishmen registered himself as one of the most important players at the Emirates.
A product of the Southampton youth academy, Walcott lost his charisma after suffering multiple injuries that forced him to stay on the bench for a very long time. With only 6 appearances in the 2017/18 season, Walcott's time with the Gunners was surely over, as he joined the Everton side, for whom he has scored 5 goals so far and has started to slowly win over the fans at his new club.
#1 Cesc Fabregas — Chelsea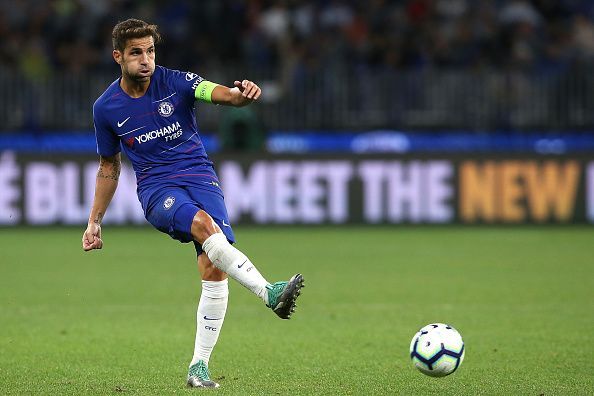 Without a shadow of a doubt, Fabregas is one of the most important midfielders in the history of the Premier League, starting his career with Arsenal at a very young age. His move to Barcelona was considered as a "loss" for the league, as the former World Cup winner was truly an asset.
His return to England, where he joined Chelsea, was a reason for the Blues fans to be happy about, and he surely delivered by winning two Premier League titles with the English club. However, his performance under Antonio Conte plummeted extremely since the 2017/18 season, and he has been lying on the bench under Maurizio Sarri. Fabregas' quality has surely been a matter of consideration, as the Spaniard stands like a hurdle for the younger potential talent. With him being 31, he needs to step up and be what he truly is, a world-class midfielder.