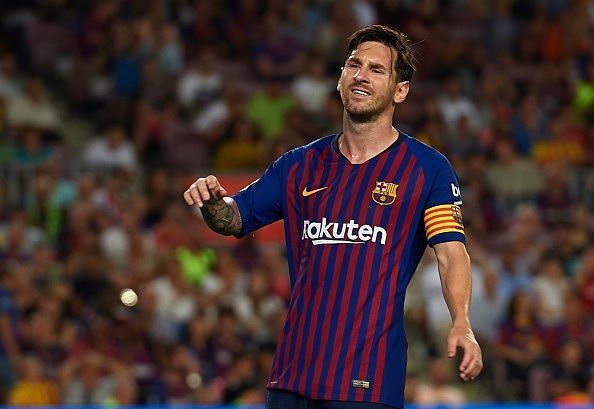 What's the rumour?
As the Winter transfer window looms, several clubs across Europe will be looking to plug the holes in their side with some new recruitments. On the other hand, several players are also being linked with potential moves to other clubs.
Now, according to the latest reports from The Sun, one particular player who has caught a lot of attention from top European clubs, is Genoa striker, Krzysztof Piatek. The 23-year-old Polish striker has been on fire this season and has reportedly garnered interest from Barcelona, Chelsea, Liverpool and Tottenham Hotspur.
In case you didn't know…
Piatek moved to Genoa for a reported fee of €4 million ahead of the start of the ongoing season. Since then, the striker has seemingly been in the form of his life.
He has already scored 13 goals in all competitions this season, with his 9 league goals making him the top scorer across Europe's leagues – as Kylian Mbappe sits just behind him with 8 goals.
The heart of the matter
The prolific forward is believed to have first caught Barcelona's attention, who reportedly view him as a long-term replacement for Luis Suarez.
As a result of his impressive performances for Genoa, Piatek earned his first ever call-up to the Polish National Team, and he didn't disappoint. Starting Poland's game against Portugal, he scored his first ever goal for his country in the 18th minute of the match.
Poland eventually lost 2-3 to Portugal, but Piatek's performance was widely hailed. Now, as per the aforementioned report, Barcelona are set to face still competition from Premier League giants, Chelsea, Liverpool, and Tottenham Hotspur for the 23-year-old.
Meanwhile, Genoa's director, Giorgio Perinetti, has categorically stated that Piatek is not for sale, especially this soon after his arrival at the club. Genoa reportedly turned down an offer from Napoli understood to be worth €25 million, allegedly revealing their valuation of the player to be at least €60 million.
Video: A look at what Piatek is capable of
Rumour Probability/Rating: 5/10
Piatek has definitely taken the world by storm with his blitzkrieg start to the season. Naturally, it isn't too far-fetched to believe that he has caught the eye of some top clubs. However, this is just the start of the season and most clubs won't make a move for him just yet, although they will be expected to continue to scout him.
Should he be able to maintain this sort of consistency, there is little doubt that one or more of the aforementioned clubs will make a move for him sooner or later.
What's next?
All eyes will continue to remain on Piatek as he will attempt to extend his purple patch for as long as possible. One thing's for certain, though. Expect to hear plenty about him this season.