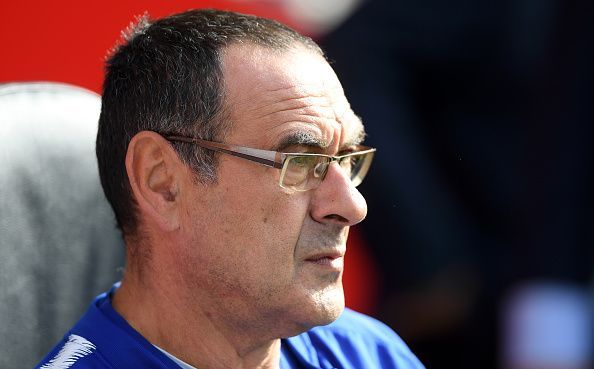 What's the rumour?
Marcos Alonso has signed a new contract at Chelsea according to ESPN Sources. The left-back has his new deal running until 2023 and also sees him take home a significant improvement in wages.
Several European giants were linked with a move for Alonso in the summer, including Juventus and Real Madrid. However, Chelsea have now tied him down to a new deal and are reportedly set to announce it today (Wednesday, 24th October).
In case you didn't know…
Alosno was signed by Antonio Conte in his first season at Chelsea. The Blues paid £24 million to sign from Fiorentina and many had questioned the move as he wasn't a big star at that point.
The Spaniard has established himself well at the club and has made the left side of the defence his own. He was used as left wing-back by the Italian manager in his 3-4-3 formation and now plays as a proper left-back under Maurizio Sarri.
The heart of the matter
Marcos Alonso's contract news isn't a surprise as he had revealed it last week. He was speaking to AS when he confirmed that the contract talks were in an advanced stage and he would be signing the new deal within days.
"What I can say is that I am very calm and very happy at Chelsea and that the club must be the same with me. Even though I still have two years left on my current deal, they have offered me an extension. We are discussing it and talks are already advanced," said Alonso.
Rumour probability: 10/10
With Alonso confirming last week that he was set to sign a new deal, ESPN sources might just be spot on. There is no questioning the reliability of the source as Liam Twomey is one of the most reliable journalists covering Chelsea.
Video
What's next?
This is just the beginning for Chelsea. They still have to get Eden Hazard and Callum Hudson-Odoi to sign the new deals as they have their contracts expiring soon.