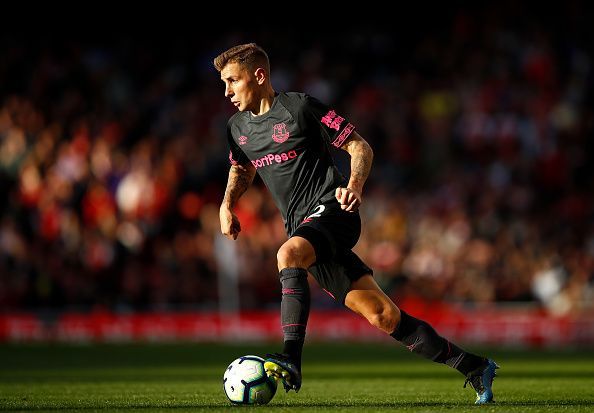 Everybody knows how good of a player Leighton Baines is. He is one of the best ever to play in the blue color of Everton. He has been synonymous with the position of left-back for Everton for years now. To displace a player of his quality is no small task. A Frenchman has done just that: Lucas Digne, the former Barcelona left-back.
If one looks at the clubs Lucas Digne has played for, it makes an interesting CV. Aged just 25 the Frenchman has played for the likes of Paris Saint-Germain, AS Roma and Barcelona. Not so bad. He has plenty of experience after playing in three different leagues. Initially, it was difficult for Digne to get a breakthrough but now he looks unstoppable.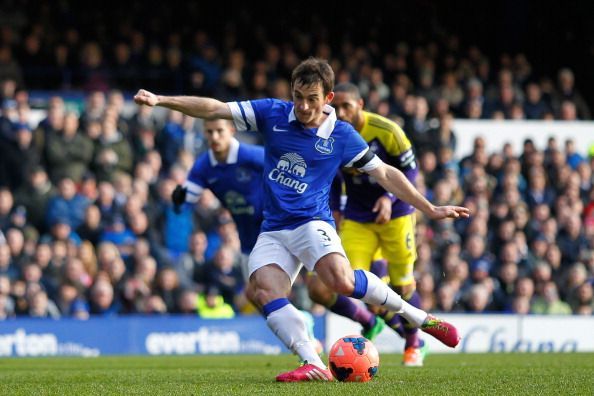 Statistics favor Lucas Digne over Baines. He is a good defender with some good stats to back it up. Digne manages more tackles than Baines does over the course of 90 minutes. The defender also has comparable if not better interceptions stats than Leighton Baines has managed over the course of his Everton career. Baines excel when it comes to temperament as Digne has a tendency to make more fouls while both are evenly matched when it comes to average clearances per game.
Coming to the attacking department, Lucas Digne, in his short Everton career, is matching or even excelling Baines in many departments. There is a scope for improvement when it comes to Crossing but Digne's output is better than Baines in the crossing department. His key passes per game have also been better than Baines this season (as per Whoscored). To everybody's surprise, he happens to be a good dribbler as well. One thing the Frenchman lags behind Baines is in the pass accuracy. Baines boasts a pass accuracy of 82.4% while Digne has 76.9%. This is all the more surprising since the legendary Evertonian has also been an acclaimed set-piece specialist.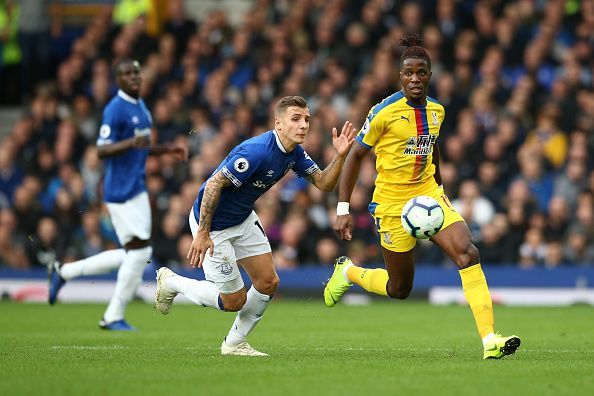 As far things as have turned out so far, Digne's move from Barcelona has worked out well. It is too early to assess his qualities and his ampere to become the best in his position in the Premier League. If he can keep up his current form, he does have the potential to be a world beater.
Does Digne's performance signal end to Baines' Everton Career? The Ex-Lille defender is yet to be tested against tougher opponents but he does have the caliber to make the Toffee's left-back spot his own.