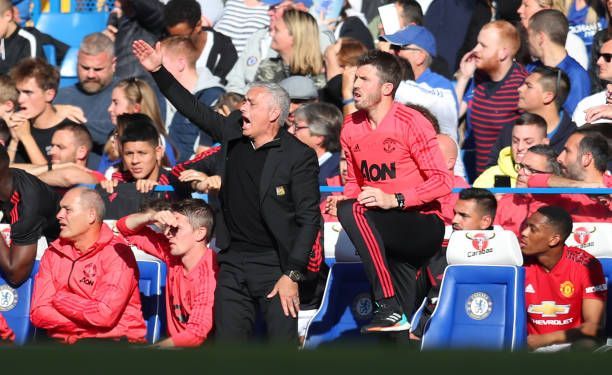 What's the story?
Manchester United forward Anthony Martial is reportedly ready to return to negotiations and commit to a new deal to the club after his relationship with Jose Mourinho has improved. French outlet RMC (via Metro) claim that the "tensions have thawed" between Mourinho and Martial, while Ed Woodward remains an admirer of the former AS Monaco star.
In case you didn't know…
Martial moved to United under the tutelage of Louis Van Gaal in the summer of 2015. The Frenchman's arrival brought a sense of freshness, pace and flair to a then-fragile forward line.
However, Martial has struggled for consistency at times and found playing time hard to come by after Alexis Sanchez's transfer to United in January 2018.
The heart of the matter
The 22-year-old is in the final year of his current contract but the club has an option to extend his deal by a year. However, Woodward and co. would be keen to tie him down to a long-term contract.
There were apparent disagreements between the manager and Martial as Mourinho seemingly found it difficult to gel with the lad's introverted character.
He started the 2017/18 season quite well as he played important roles in the victories against Tottenham Hotspur and Arsenal. However, beyond January, he couldn't notch any goals in limited opportunities and his agent Phillipe Lamboley spoke regarding his future in the summer break too.
He said, "After thinking about all the possibilities and settings, Anthony wants to leave Manchester United. Anthony is sad about his situation at Manchester. He loves the club and the fans, he showed it for three years. Without the great support from the fans, he would have already asked to leave the club.
"It is important to remember that this season he scored 11 goals and gave ten assists in five months. He was named [the] player of the month three times by the fans. Then the January transfer window came. I will not comment on the consequences of this transfer window. Everyone will have his opinion; I think he must take back control of his career. The time has come."
However, Martial has turned tables this season as he has been crucial in the team's recent impressive performances against Newcastle United and Chelsea. Martial has scored three goals in last two matches and a brace at Stamford Bridge would work wonders for his confidence. Mourinho warmly embraced him after hauling him off in the 84th minute and Martial responded with a wide grin.
After the match, the player said, "Come on – things were not tense between us, to begin with! We have a player-coach relationship and I hope that we will continue like that and bring Manchester United as much as possible."
The new deal is reported to be worth £1,75,000 per week. This could be a massive upgrade in terms of financial aspects from his previous deal. Martial has scored 27 Premier League goals so far in his career at United.
Video:
Martial is quick, wily, incisive and decisive in front of the goal.
What's Next?
This news would certainly be refreshing as the manager and the club would be delighted to hold on to one of their promising young talents. He is lined up to start against Juventus at Old Trafford and should be a guaranteed starter for the time being after his excellent performances in recent matches.