The football season has started in Europe and the nail-biting leagues are as usual starting to heat up. However, European giants like Real Madrid, Juventus, Bayern Munchen etc. who are known for their dominance are being outscored by other clubs this season.
Football is a dynamic sport and with the emphasis on attacking football this season, managers are more focused on scoring goals to win matches. Since the 2nd international break of the season is going on let us take a look at the 5 teams across the 5 top leagues of Europe who have scored the maximum number of goals this season.
5. Barcelona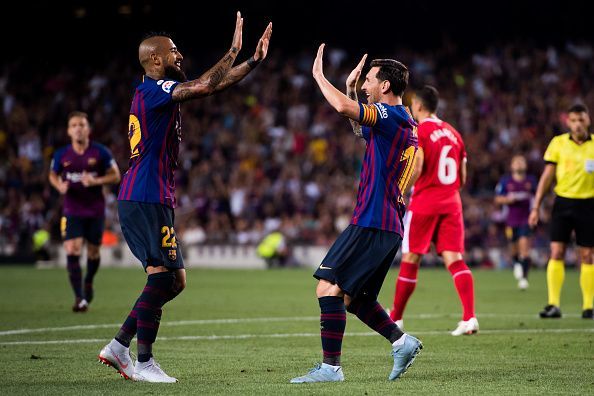 The Spanish giant is one of the top clubs of football and it is famously known for trophies and goals. The Catalan club has scored 19 goals this season. whereas on the other hand, they have conceded 9 goals. The tiki-taka specialist stands at 5th position in numbers of goals scored by a club this season.
Their star man Lionel Messi has scored 8 goals already this season. Barcelona is currently at the 2nd position in La Liga, 1 point behind Sevilla. Can the reigning La Liga champions make it another season written in the history books?
4. Marseille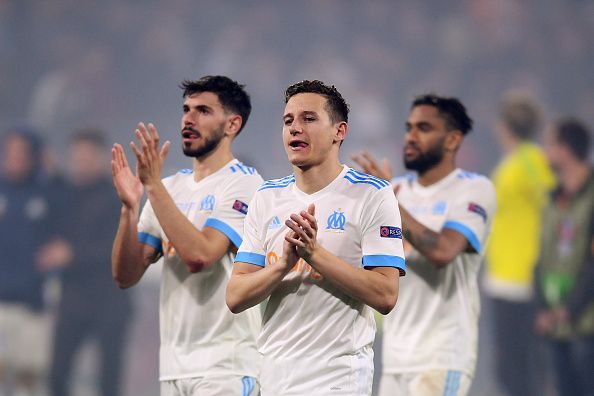 At number 4 we have a surprise entry from the French league Olympique de Marseille. The French club has scored 21 goals this season and it has conceded 16 goals. Marseille is currently at the 3rd position in French Ligue 1, 9 points behind league leader PSG and 3 points behind Lille OSC.
Florian Thauvin is leading top scorer for Marseille this season with 7 goals in 8 Ligue 1 appearances. Marseille number 10 Dimitri Payet has also scored 4 goals and provided 5 assists this season. The duo of Payet and Thauvin can easily breach any defence and they will play a significant role for Marseille this season.
3. Manchester City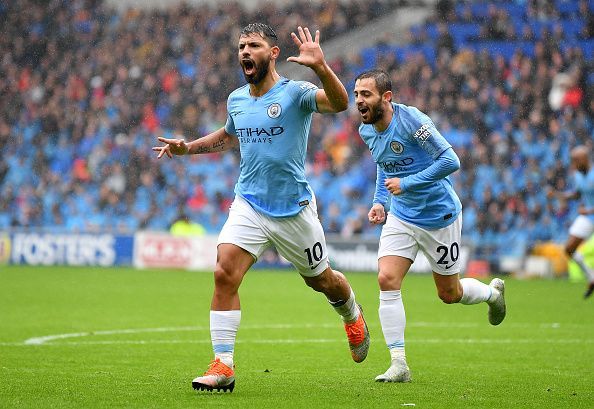 The mighty citizens are at the third position in numbers of goals scored by a club this season. The club from Manchester has scored 21 goals this season while conceding at 3 occasions only. It has one of the best defences this season. Manchester City is currently the joint leader of premier league with Chelsea and Liverpool.
The Argentinian Striker Sergio Aguero is the top scorer for Manchester City with 5 goals in 8 matches. Pep Guardiola's side is facing tough competition from Liverpool and Chelsea this season. Can the mighty citizens win two successive Premier League title?
2. Borussia Dortmund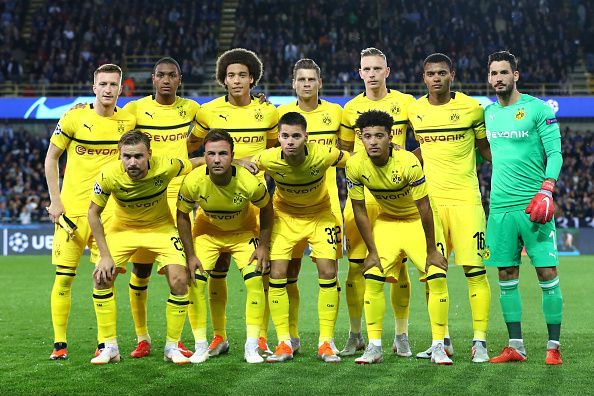 The German club has scored 23 goals this season and currently sits at the top of the table in German League with 3 points clear of 2nd place RB Leipzig. Their summer signing Pablo Alcacer has scored 6 goals in just 3 substitute appearances. The 25-year-old Spaniard has only played 81 minutes of German football.
Borussia Dortmund are still unbeaten this season with 5 wins and 2 draws. The newcomers Witsel and Pablo Alcacer have given great strength to the squad.
1. Paris Saint-Germain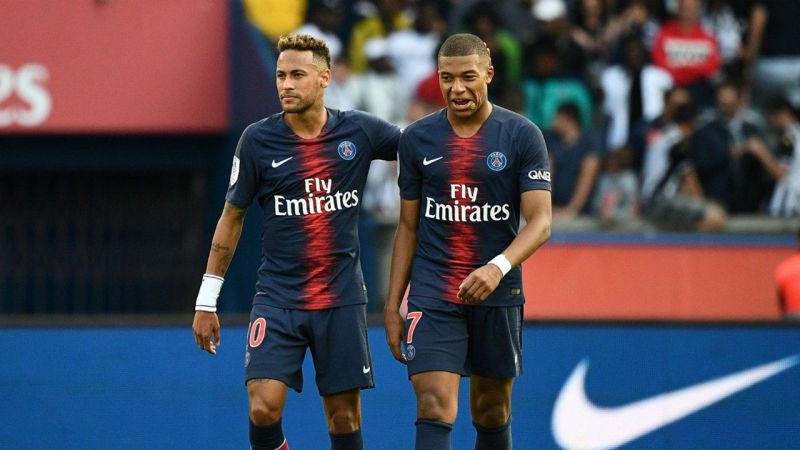 At number one we have French club Paris Saint-Germain. The Parisians have scored 32 goals this season and conceded only 6 goals. Paris Saint-Germain is at the top of the table with 27 points, 8 points clear of second-placed Lille OSC.
World cup winner Kylian Mbappe has scored 8 goals in 5 appearances, Cavani has scored 5 goals in 6 appearances and Brazil international Neymar has also scored 8 goals in 8 appearances for PSG this season. PSG has won all 9 league matches this season and it is the only team in Europe's top 5 leagues to win all the league matches this season.
The trio of Mbappe, Neymar and Cavani are currently one of the best trios in Europe and they will play an important role for PSG this season. Can the trio help PSG to bring the Champions League to France?