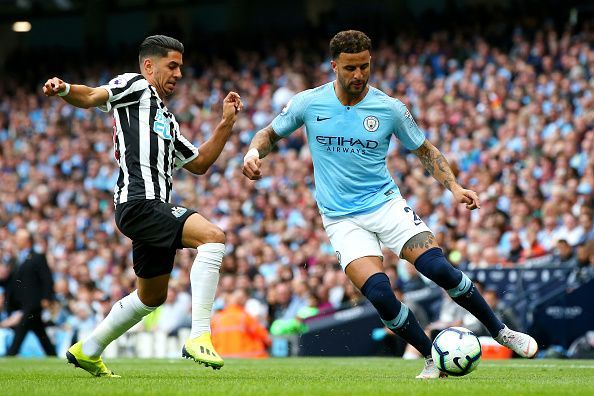 Fullbacks are a vital cog in teams success these days. Modern day football expects a lot from their fullbacks. They carry a huge responsibility in guarding their flanks and at the same time, provides support to their attacking players in the final third.
Being a fullback demands a heavy work rate and also requires a great deal of pace. Some of the greatest Premier League right-backs of all-time are Gary Neville, Lee Dixon, Bacary Sagna, Branislav Ivanovic, Lauren, and many more.
Premier League 2018/19 season has started with a bang. Liverpool tops the table after four games and are looking extremely competitive to challenge Manchester City for the league title. Premier League possesses some of the best right-backs in world football at the moment.
Honorable Mention: Seamus Coleman, Hector Bellerín, Nathaniel Clyne, and Cedric Soares. Though these players are brilliant, they failed to make it to the top-five. 
On that note, let's take a look at the 5 best right-backs in the Premier League football right now.
---
#5 Trent Alexander-Arnold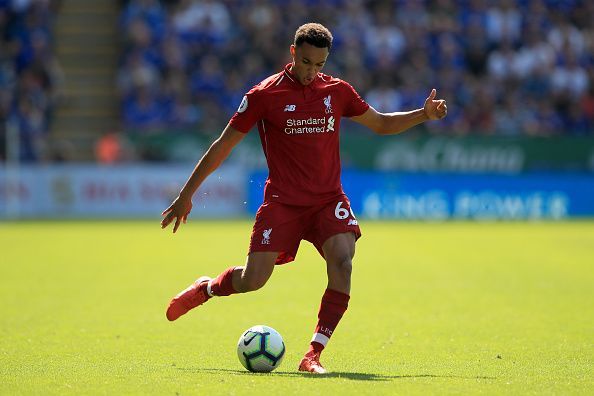 Liverpool defender Trent Alexander-Arnold is one of the most promising right-backs in world football at the moment. He was phenomenal for Liverpool last season in the absence of Nathaniel Clyne and eventually became Klopp's first-choice right-back. He was selected in England's World Cup squad and even started a game for the Three Lions. 
He played a big part in Liverpool's excellent 2017/18 Premier League and UEFA Champions League campaign. He made 33 appearances for Liverpool last campaign and was one of their best players.
The 19-year-old has grown into a matured player under Jurgen Klopp. With an amazing consistency and brilliant work rate, the youngster has been mighty effective for the Reds. He has started all the games for Liverpool this season and is expected to do so going forward.
Trent Alexander Arnold is only 19 and could get a lot better with experience. Another brilliant season at Anfield will most certainly rank him amongst the world's best right right-backs. 
#4 Antonio Valencia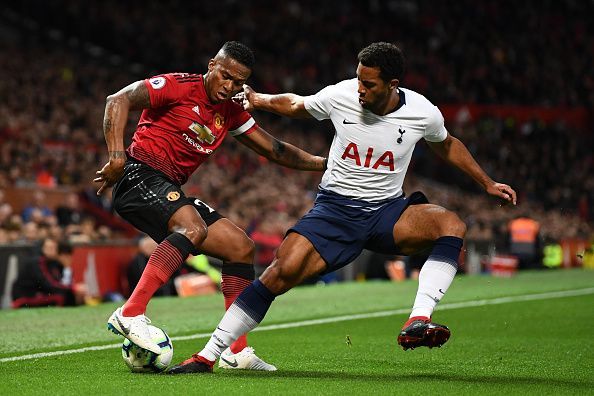 Manchester United right-back is one of the most consistent fullbacks in the Premier League right now. A natural winger, Valencia has played the role of a right-back for quite some time. He averages 2.1 tackles per game in his last two Premier League seasons and has got better with age.
In 2017/18, he has made 31 Premier League appearances for Manchester United and was one of their best performers. The 33-year-old is a physically strong player with great stamina. His work-rate is exceptional and also possesses good pace. He rarely commits mistakes and is one of Mourinho's reliable players.
Though the Red Devils have signed Diogo Dalot this summer, Valencia is expected to play a huge role once again at the Old Trafford. 
#3 Kieran Trippier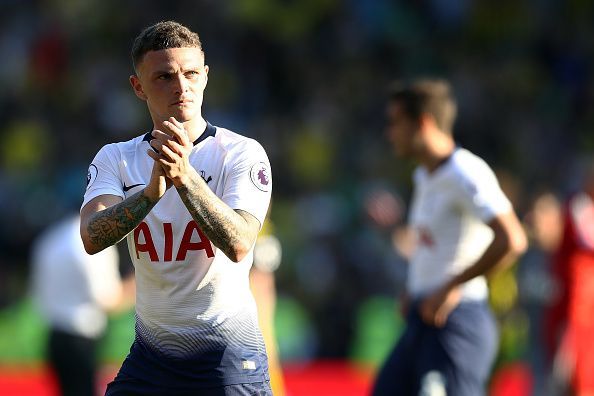 One of the best England players at the 2018 World Cup, Kieran Tripper has become a great right-back at Tottenham Hotspur after the departure of Kyle Walker to Manchester City. With five assists in his 24 Premier League appearances last season, Trippier has improved a lot during the last 12 months. 
With a goal and an assist, the 27-year-old was the star of the show for England at the 2018 World Cup. He has been regarded a lot for his set-piece expertise, especially his crossing. He creates a lot of goalscoring opportunities for his teammates and is also a good finisher himself. The Tottenham was the 2018 World Cup's best creator with 24 chances.
Put your prediction skill in a test by clicking here
#2 Cesar Azpilicueta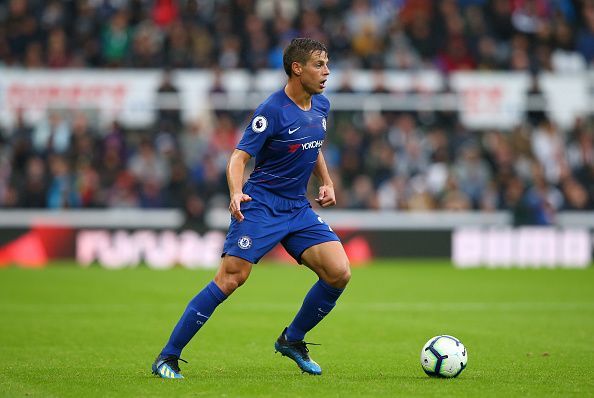 The Spanish international has been one of Chelsea's best performers for the past few seasons and a mainstay in the Chelsea lineup for quite some time. The 29-year-old has missed only two Premier League games in his last three seasons. Azpilicueta has scored five goals and created 13 more for Chelsea in his last 112 Premier League appearances. 
With almost 2.8 tackles per game throughout his stunning Chelsea career, the Spaniard has been one of the best players in the world in his position. An extremely fit athlete, Azpilicueta is regarded a lot for his strong defensive abilities. He is an exceptional crosser and also reads the game beautifully.
#1 Kyle Walker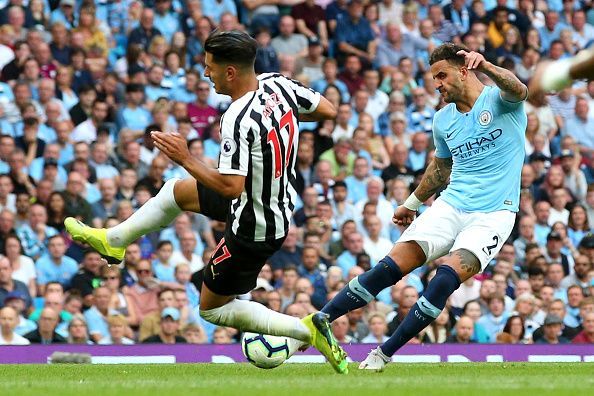 Kyle Walker is one of the best right-backs in the world right now. The former Tottenham Hotspur defender has been phenomenal for Pep Guardiola last season and played a stellar role in their Premier League title success. The 28-year-old has made 48 appearances in all competitions for Manchester City last season and was arguably the best right-back in the Premier League. 
With an average of almost 2 tackles and 1.2 Key Passes per game in his last two Premier League seasons, Walker has transformed into a world-class defender. He can also play as a wing back and offers a lot at either end of the pitch. Pep Guardiola's decision to pay a huge fee for him has already been justified by his performances. 
Put your prediction skill in a test by clicking here