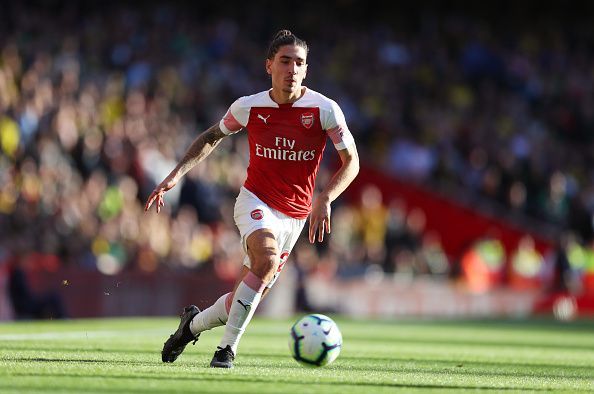 Arsenal are currently on a 10 game winning run in all competitions. The Gunners have gone from strength to strength in every game and look to be steadily progressing in Unai Emery's first season at the club.
Many players who stagnated in Arsene Wenger's final few seasons at the club have enjoyed a new lease of life and one such star is Hector Bellerin. The Spaniard was touted as one of the most exciting young right-backs when he debuted for Arsenal in the 2014-15 season.
Following two solid seasons, his development seemed to have slowed down but under Emery, the Spaniard has been much improved. Here are the areas in which he has improved his game.
Crossing
Despite all his strengths, Bellerin's crossing hasn't always been his strongest asset. The end product he gets in terms of assists and successful crosses had significantly reduced in the past few seasons and he is no longer competing for the right-back slot in the Spanish senior side.
This season, Bellerin has already recorded four assists in the Premier League, surpassing his tally for last season. His crossing is far more intelligent as he analyzes whether to fizz in a low cross or float a cross looking for a header.
With two world-class poachers in Lacazette and Aubameyang playing up-front, his job is far easier but, credit where its due, his crossing has remarkably improved under the new coaching system.
Positioning
Although somewhat unwarranted at times, given Arsenal's chaotic defending, Bellerin's positioning has been criticized at times. His tendency to get forward and operate as an attacking outlet has left the right flank vulnerable in the past.
Training with Emery and Carcedo has seen a more mature approach to the Spaniard's attacking tendency. His pace allows him to recover his position with relative ease but Bellerin now employs more caution while bombing forward on the touchline.
The presence of Lucas Torreira to cover in defensive midfield has also complemented the attacking side of Bellerin's game as he has a reliable midfield destroyer to cover for him, should he be caught out of position.
Overlapping Play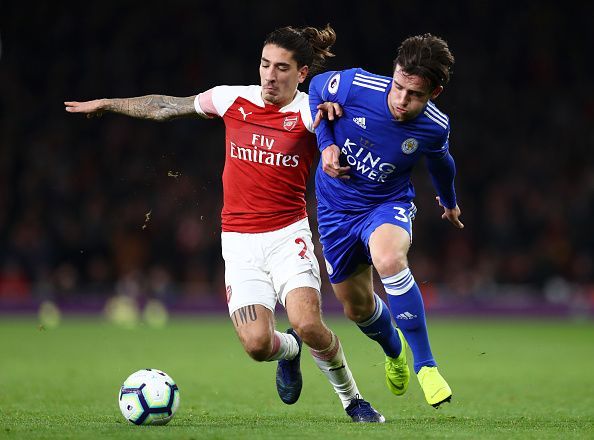 A significant style we see in Emery's Arsenal is the overlapping of the wing-backs on either flank. Under Wenger, the wing-backs operated in advanced positions and therefore did not really overlap much but Emery encourages his wing-backs to occupy slightly deeper positions before bursting forward when the opportunity arises.
Bellerin's overlapping play has been excellent this season. His pace and acceleration allows him to blindside the opposition defender and with master passers Ozil and Mkhitaryan to pick passes, he has been very effective down the right wing.
A great example would be Arsenal's second goal against Leicester when a magical through-ball from Ozil was picked up by Bellerin who squared for Aubameyang to tap-in.
While many Arsenal players have enjoyed a resurgence under the new boss, Bellerin's improvement and development has been significant and enjoyable to see. At 23, he is no longer the 'prospect' he has been long considered to be, and is now a regular starter for Arsenal. It is vital at this stage of his career that he develop his game even more and reaches his full potential.