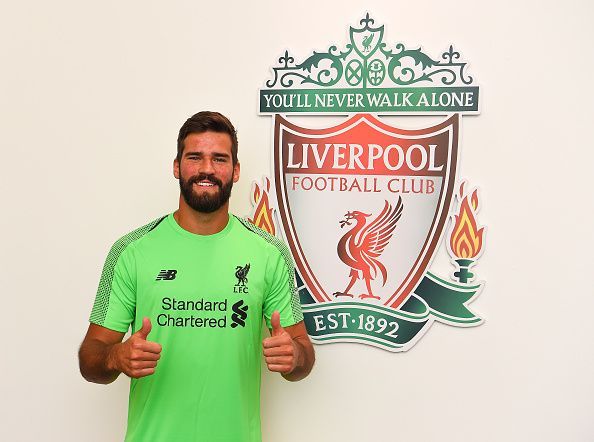 Arguably the most in-demand goalkeeper in the ongoing transfer market, Alisson has eventually completed a move to Liverpool on a six-year contract.
While the sensational deal was in prospect throughout the summer, something that has astounded the footballing fraternity is the eye-watering sum Liverpool forked out to procure the Brazilian's signature.




Much to our surprise, The Reds paid a reported fee worth £65m to bring the Brazil international to Anfield – making him the most expensive goalkeeper of all-time.
As a result, the nonpareil figure has eclipsed the £34.7m that Manchester City paid for Ederson last summer and Juventus' £32.6m investment in Gianluigi Buffon back in 2001.
Needless to say, the repercussions of Alisson's astronomical valuation will be profound as this will not only further inflate the prices of players in the market, but also puts pressure on the 25-year-old to perform to the best of his abilities.
Here's what Jürgen Klopp, Liverpool's current manager, had to say about Alisson's exorbitant price:
It's not his price, it's not the price we want to pay, it's only the price the market demands. That's how it is, no problem with that.
Of course, the club did not wish to pay such a huge sum for a player between the sticks, but that is how things have turned out and there's probably nothing Klopp could do about it.
However, there was one thing the German manager could have done – acquire another goalkeeper in place of Alisson.
On that note, let us take a look at the 5 goalkeepers Liverpool could have acquired for a much lesser price.
---
#5 Gianluigi Donnarumma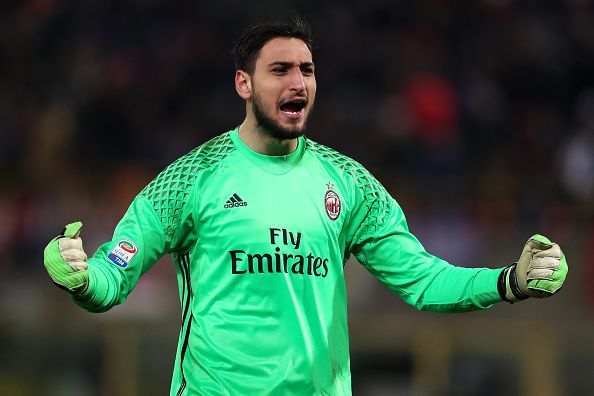 Italian fans were left broken-hearted by Gianluigi Buffon's international retirement, but they knew that their future is in safe hands courtesy of the reassuring presence of Gianluigi Donnarumma.
The 19-year-old has been an absolute revelation at AC Milan, having already made over 100 appearances in Serie A at such a tender age. Donnarumma is a dependable figure at the back owing to his physical strength, mental composure, technical intelligence and excellent reflexes.




With the prodigy enjoying the peak of his powers at such a young age, Liverpool could have found a long-term solution for their goalkeeping woes for only £35m.
#4 Jack Butland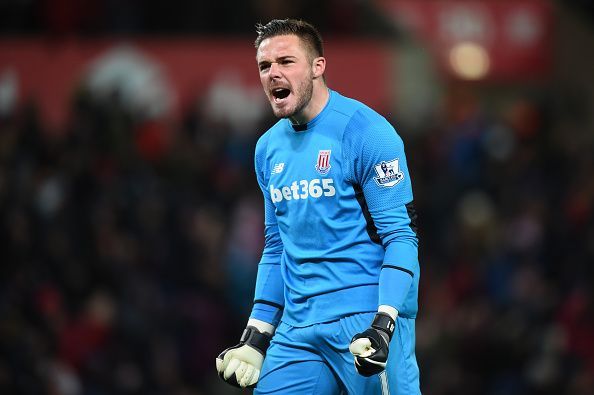 By virtue of his exploits in the 2017-18 Premier League, Jack Butland has emerged as another goalkeeping sensation, who can go on to make a name for himself in world football.
The Stoke City goalkeeper remained largely unacknowledged last season in the wake of his club's humiliating relegation to the EFL Championship. Nevertheless, it would be criminal to not award Butland his due share of appreciation.
The Englishman made 135 saves last season, which was the most among the goalkeepers who played in the Premier League. He also kept six league clean sheets and was at fault individually for just one of the goals he let in.




In consequence, Liverpool could have secured a talented net-minder had they gone for the former Birmingham City player. Besides, only a bargainous sum of money would have been required to prise him away from The Potters.
#3 Jasper Cillessen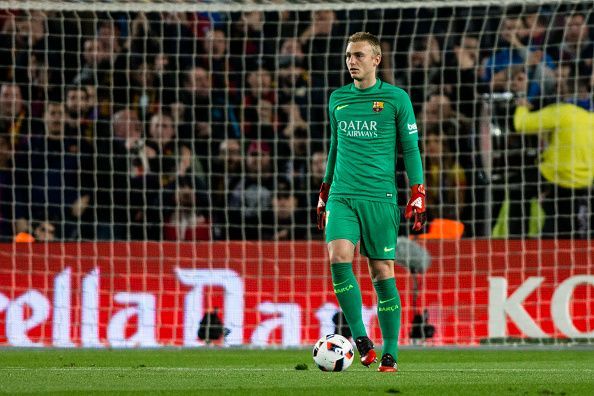 The Dutch's inclusion in the list might raise many eyebrows but it is only because of his underuse at FC Barcelona. Cillessen made a massive mistake by deciding against staying at Ajax in 2016 and agreeing on a move to Barcelona.
Since his arrival at Camp Nou, the better part of his career has gone into watching the games from the sidelines, with Marc-André ter Stegen appropriating his berth.
During his two-year stint, the talented shot-stopper only made 21 appearances for the team, just two of which came in the La Liga. It goes without saying that a person of his flair deserves to enjoy more playing minutes.
Liverpool were the club who could have furnished him with the much-needed game time for a price in the region of £20m.
In return, they could have boasted of a well-rounded goalkeeper who's athletic, nimble and has great footwork. On top of that, he is an intimidating presence when one-on-one as Cillessen tends to stand his ground, not diving in or trying to commit the forward, but instead waiting for the moment of the shot having made the target to hit as small as possible.




#2 Kepa Arrizabalaga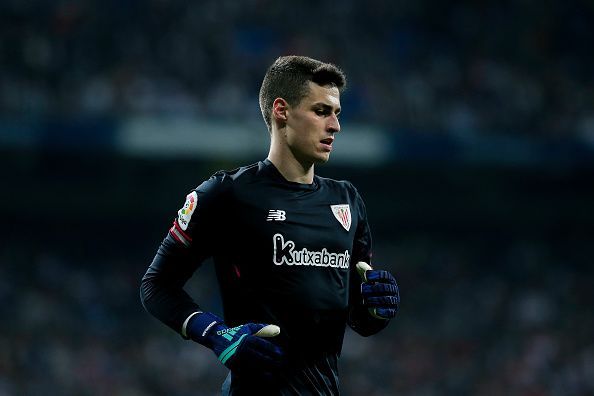 Kepa Arrizabalaga has turned heads of several European top dogs thanks to a couple of impressive seasons with the Spanish club – Athletic Bilbao.
Under the aegises of Ernesto Valverde and José Ángel Ziganda, the Spaniard has improved in leaps and bounds, merchandising himself as one of the most exciting prospects in world football. In the January transfer window, he was on Real Madrid's radar who were intensely pursuing him before he signed a new long-term contract with his current club.
While there were chances of Liverpool having a hard time levering Athletic Bilbao into signing a deal for their starlet, they could have pulled it off with consummate ease in comparison with the Alisson's transfer.
#1 Jan Oblak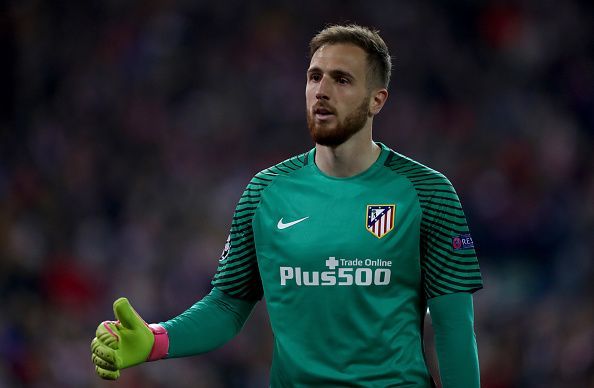 Over the course of his spell at Estadio Wanda Metropolitano, Oblak has stamped his authority as one of the finest goalkeepers across Europe.




His invaluable contributions to Atletico Madrid prior to the last season were customarily left unhonoured in view of Los Rojiblancos' impenetrable rearguard.
However, that defence does not boast the same menacing appearance anymore and that has given the Slovenian an opportunity to take the centre stage and live up to his billing. And the 25-year-old has absolutely struck while the iron was hot.
A Rolls-Royce of a goalkeeper, Oblak has grown at a spell-binding rate under the tutelage of Diego Simeone, who has shown immense faith in him.
While it is indubitable that Atletico Madrid would not have let go of their star player so easily, an exchange of some shrewd dialogue could have allowed The Reds to land him on a price lower than £65m.
He is valued at £63m by Transfer Markt.