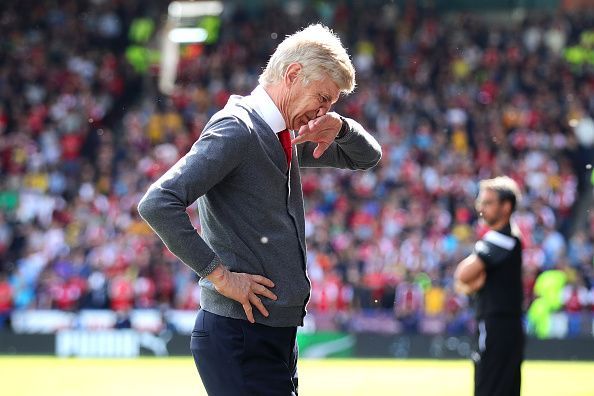 Arsene Wenger has been talking recently about his 22-year tenure at the helm of Arsenal Football Club. He was appointed as manager of the North London club back in 1996 and then preceded to make it a powerhouse of European Football.
Wenger left Arsenal at the end of last season having won 3 Premier League titles and 7 FA Cups but is perhaps most fondly remembered by the faithful for his 2003-04 title-winning side that went unbeaten through the entire league campaign and is widely credited for having revolutionized the way the English game was played and prepared for.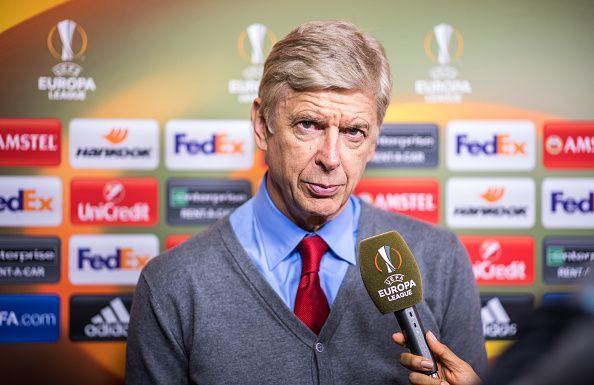 While speaking to French Radio Station RTL, when asked what his biggest mistake in his career was, Wenger said: "Perhaps staying at the same club for 22 years. I'm someone who likes new things, likes change. But I also like challenges. I was a little bit of a prisoner to my challenge each time."
The 68-year-old further added that he regrets ignoring other parts of his life in his pursuit to achieve footballing excellence.
"I regret having sacrificed everything I did because I realize I've hurt a lot of people around me. I've neglected a lot of people. I've neglected my family, I've neglected many people close to me," he said. "But deep down though, the obsessed man is selfish in his pursuit of what he loves. He misses out on a lot of other things. But it's a bone to chase at the same time.




"Often, I'm asked if Thierry Henry and Patrick Vieira will be good managers and I always answer yes. They have all the qualities; they are intelligent, they know football, they have excellent skillset, but do they want to sacrifice what needs to be sacrificed to do only that? It's an obsession which bounces around your head day and night.
"You wake up at 3 a.m. thinking, 'Should I play this one or that one? Is this way or that way the best to win this match?' It's a job that you never leave."
Wenger has been replaced by coach Unai Emery, who will on the touchline for Arsenal next season instead of the man who has for the last two decades. The Frenchman said back in May that he already had plenty of job offers, but that he needed time to decide whether he wanted to remain a manager or take up a different kind of role. And apparently, he has yet to make up his mind.
Asked about what's next for him, Wenger said: "I haven't decided yet. I'm asking myself the same question! Do I keep doing what I've been doing, what I know? Or do I share all the knowledge I've accumulated over the years about people and sport in a different way? That is the question I need to answer in the next 2 to 3 months."